Investment House Completes ZEDRA Majority Stake Purchase
Tom Burroughes, Group Editor , 8 January 2020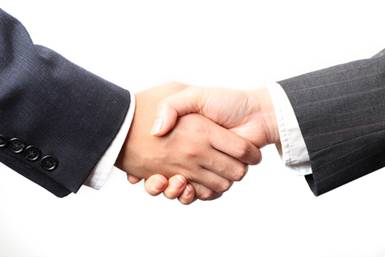 The merger and acquisition carousel continues to spin in the corporate, fund and administration services space with the completion of this particular deal. The need for scale at a time of rising regulatory burdens and client demands contributes to the trend.
Corsair Capital has completed its majority purchase of ZEDRA, the international corporate, fund and wealth services business. Several senior management changes were announced yesterday in the wake of the deal going through.

Following the close of the transaction, Bart Deconinck, previously CEO of Intertrust and a founder of Vistra before going on to co found ZEDRA four years ago, has been appointed group executive chairman. In addition, Ivo Hemelraad, formerly ZEDRA's group director for corporate funds and legal, is now CEO, the firm said in a statement.

"We believe our investment and financial services expertise, along with the unmatched global network we bring to bear, will help support continued rapid growth at ZEDRA," Raja Hadji-Touma and Derrick Estes, managing directors at Corsair Capital, said.

The majority stake in ZEDRA comes after the firm has itself bought a number of firms in recent months, creating a business with more than 570 staff in 13 jurisdictions in Asia, Oceania, the Americas and Europe.
For example, last year ZEDRA bought the Switzerland/Isle of Man-based LJ Fiduciary business from investment firm Alvarium. It also purchased Guernsey-based Interben Trustees, and Cayman Island trust operation JP Integra Group.

"The major acquisitions we have made over the past year expand our footprint across Switzerland, the Nordic countries, Cayman and offshore UK jurisdictions, bringing additional clients and staff into the ZEDRA family," Deconinck said.
There has been plenty of M&A activity in the funds, administration and corporate services space in recent years. Earlier in 2019 SMP Group of Companies, a global professional and financial services group based in the Isle of Man, bought Jersey-based Helm Trust Company, a trust and corporate services provider. A number of banks, such as Investec, ABN AMRO and Barclays have spun off trusts and associated businesses. ZEDRA bought the Barclays UK trusts business and completed that deal in April 2016. In December 2017, investor services firm SGG Group bought Jersey-based First Names Group from AnaCap Financial Services, the private equity organisation. Among other deals, in 2014, Butterfield Group, part of Bermuda-based Butterfield, completed its acquisition of Guernsey-based Legis Group, taking on its trusts and corporate services business.
Other deals: Salamanca, the UK-based Investec Trust Group; ABN AMRO sold its trusts business a decade ago to Equity Trust. Rival Netherlands-based ING spun off its trusts business in 2007. In the Channel Islands, deals have included the investment by Close Brothers Private Equity in Jersey Trust Company and Kleinwort Benson's acquisition of Close Brothers Offshore Group. In 2011, TMF and Equity Trust merged. Australia and New Zealand Banking Group has completed the sale of its ANZ Trustees business to Equity Trustees.