Family Office
UBS Expands Family Offices Arm, Flags Other Changes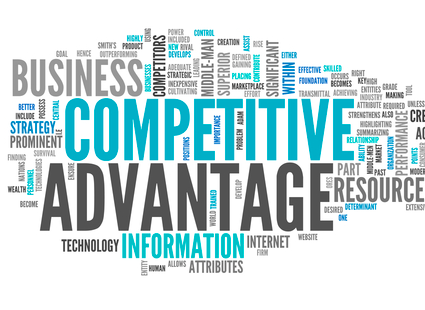 Ultra-focused
In recent years, UBS has intensified its focus on ultra-high net worth clients, and the memo said that the segment will grow the fastest over the coming decade. The bank has made a point about serving such clients, stressing how its full range of service gives it an edge, particularly as UHNWIs typically have complex business as well as private wealth needs. UBS and its peers are under pressure to raise performance. In its home Swiss market, UBS and rivals contend with negative official interest rates, while globally new wealth business models constantly challenge big banks' status. Separately, the family offices market continues to be a battle ground for business. Deutsche Bank - as exclusively reported by WealthBriefing yesterday - is building out its family offices arm in Europe.
"Feedback from advisors and market heads has told us that we can better serve UHNW clients, who do not require daily institutional coverage from the investment bank, by increasing internal alignment and collaboration within regions. UHNW advisors and their client relationships will therefore be integrated into regional business units to increase speed and proximity to clients," it said.
The memo, which noted that UBS has $2.5 trillion of invested assets, looks ahead to a decade that it said will be "one of transformation".
"Secular trends such as the search for yield, sustainable investing, demographics, succession, retirement planning and technology will continue to drive the behaviour of our clients and provide new opportunities, particularly for wealth managers. Trusted advice will become more sought after than ever and our strengths position us for even greater success in the years ahead – for our clients, for each other, and for our shareholders," the memo said.
Streamlined
The memo also talked about "streamlining" some of its processes and speeding up decision-making and time to market by "delayering, reducing organisational duplication, and increasing business unit (BU) autonomy, which comes with more accountability". The memo did not elaborate on details, such as whether this might involve shedding or moving job roles.
"To realise our ambition of increasing time spent with clients, we will roll out new technology and strengthen incentives and accountability to improve efficiency across GWM. In EMEA we will create three distinct business units to recognise the opportunity of the region and to fully realise its potential," the memo continued.
The memo added: "We are therefore expanding our existing strategic partnerships with the Investment Bank (IB) and Asset Management (AM). Going forward, all GWM clients globally will be able to benefit from improved access to financing, global capital markets, and portfolio solutions."
Alignments
Among other developments, UBS said that it will build a "Unified Global Markets" team by combining IPS Global Capital Markets and IB Global Markets sales, structuring and product management teams.
"To further align client portfolios with the UBS House View and drive improved investment performance and advice, we will merge CIO, mandates and wealth planning and further strengthen our successful collaboration with AM [asset management], particularly in the US," it said.
The bank said it was hosting a "townhall" briefing on the changes and will elaborate more on its plans in coming days.