Real Estate
World's Most Coveted Postcodes: Results Are In.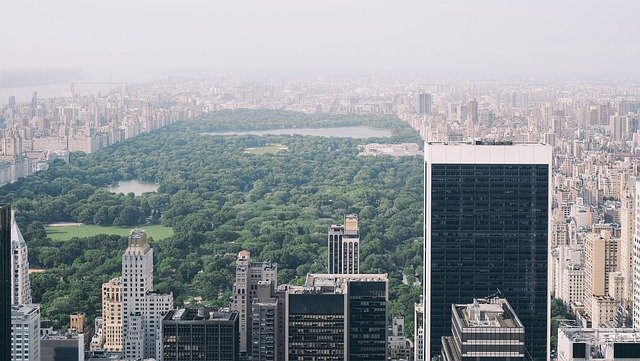 Demand for real estate is often a good indicator of which locations are staying in favour with the global elite. Knight Frank has crunched sales data down to street level for this year's top-10 hot spots.
In what can only be classed indulgent at this time of year, Knight Frank has announced the 10 most ultra-prime streets around the globe, with New York the annointed winner, taking four of the top 10 addresses.
Knight Frank compiles the ranking annually based on the number of properties that have changed hands for $25 million or more during the last five years.
New York's 57th Street took the top spot, based on 41 transactions since 2015 at an average price of $38.5 million. Hong Kong's Mount Nicholson Road, located on the Peak, came in second with 35 transactions, although this exclusive HK postcode registered the highest average price tag globally for property at $81.8 million.
New York's Central Park South took third spot, with 32 transactions, and Park Avenue fourth with 20. Susan de França, head of development marketing at developer Douglas Elliman, described a new development on West 57th Street as "a once-in-a-lifetime opportunity to reside at the centre of the world's most exclusive neighbourhood." Indeed.
London grabbed only one top-10 spot this year and may have featured more had three years of Brexit not taken some of the shine off the capital's ultra-prime market. Mayfair's Grosvenor Square took that spot making number five on the list with 13 ultra-prime transactions at an average price tag of $45.4 million.
In some ways such lists reinforce two things: What places are shaping the global ultra-prime market and how many coincide with the concentration of financial services. When do London, New York, or Hong Kong not appear on these luxury lists? And when will a Chinese hub make an entry? It also remains to be seen whether the unrest in Hong Kong this year, and a stalled economy, will have a knock-on effect for the centre's ability to attract incoming global talent.
Knight Frank's lead in Asia, David Ji, not surprisingly put out a bullish message: "Achieved prices on Mount Nicholson and the Peak are sustainable - our research has shown that luxury prices are a lot less sensitive to economic conditions than mass-market prices. It seems clear that there is healthy appetite from super luxury buyers if their desired price level is reached," Ji said.
New York dominated the top 10 with four spots and Hong Kong with three. The Pacific Coast Highway in Malibu, Los Angeles, and South Ocean Boulevard in Palm Beach made up the remaining top 10, with 10 transactions each.
Not to put too glib a point on this, but those marketing ultra prime residences in places like Palm Beach and Malibu must worry how climate change and a litany of extreme weather events endured this year are going to change the complexion of these prime coastal neighbourhoods.
"Red hot" is perhaps not the best choice of language, but in Malibu, Stephen Kotler, CEO for Douglas Elliman's Western Region, said: "The Pacific Coast Highway (PCH) in Malibu continues to be a red-hot luxury market for real estate, having witnessed some of the priciest sales in the country including two $100 million transactions within two years. Owing to PCH's proximity to the city coupled with the walkability to some of the best shopping and dining along the coast, owning a piece of the legendary scenic highway will never go out of style."
The Top 10 Streets
(Based on where the most ultra-prime - $25 million+ - transactions have occurred between 2015 and June 2019)