Family Offices' Gold Allocations Are Modest – With One Exception
Alastair Graham, Highworth, 23 December 2019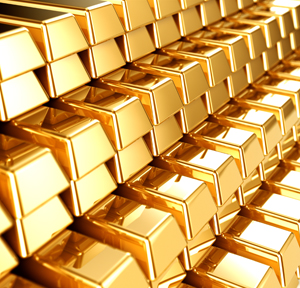 Single family offices don't allocate major chunks of their total wealth to gold, although there are some outliers and examples of significant holdings. Gold has been the classic portfolio insurance asset down the ages and store of value. There's a reason why some central banks continue to hold large amounts of the yellow metal.
Three family investment companies for telecom, gold mining, and real estate interests
Following the sale of the majority of his telecom assets, Naguib Sawiris diversified his investment interests principally into mining and real estate. He now leads three family investment companies: Orascom TMT Investments, which holds his residual telecom and IT investment interests; Ora Developers, which include his real estate investment interests; and La Mancha Holding, which contains his increasingly extensive gold mining investments.

Gold mining assets valued at $1 billion held through La Mancha Holding
A total exception to the generality of UHNW individuals and their family offices, Naguib Sawiris has committed roughly a third of his capital not to bullion stored in a vault nor to gold ETFs but actually to mining gold on a substantial scale. He is continuing to build a portfolio of significant holdings in the gold mining sector which he regards as appropriate for an investor to hold "when there are crises around" or "for someone who wants to have a balanced portfolio" as he commented in an interview in 2018 with CNBC.

His vehicle for investment in gold is La Mancha Holding Sàrl, registered in Luxembourg, supported by an investment team in London, and with gold mine assets reported by the company in April 2019 amounting to $1 billion.

The build-up of Sawiris' gold portfolio
In 2012 Sawiris initiated his gold portfolio by paying $492 million to acquire miner La Mancha Resources, which he has used as a vehicle to acquire stakes in other gold miners. These have included a 31 per cent stake in Evolution Mining, the third largest ASX listed Australian gold miner, producing 753,000 ozs per year, and with a market cap on December 9, 2019 of A$6.61 billion ($4.51 billion). Sawiris' stake has now been reduced to 7.65 per cent.
In November 2019 Evolution concluded a transaction with Newmont Goldcorp, the world's largest gold miner, to buy the Red Lake gold mining complex in Canada for C$553 million, plus a further C$100 million if new resources are discovered at the mine. Current production is 276,000 ozs.
La Mancha also has a 29.8 per cent stake in Endeavour Mining of Canada, producing 1.2 million ozs per year from mines in the Ivory Coast, Burkina Faso, and Ghana, and with a market cap on December 9, 2019 of C$2.64 billion ($1.99 billion). In December 2019, Endeavour bid £1.47 billion ($1.9 billion) for London-listed Centamin PLC, which operates a gold mine in Egypt. If the Endeavour bid succeeds, the combination will have a market value of nearly $4 billion.
Further, in August 2018 La Mancha Holding invested $125.7 million for a 30 per cent stake in Toronto-listed Golden Star Resources, producing 220,000 ozs per year and with a market cap of C$483 million.
In November 2019, La Mancha invested £6.3 million for a 35 per cent stake in London-listed gold miner Altus Strategies PLC.
Naguib Sawiris disclosed in a speech at the 2018 World Economic Forum that he plans to take advantage of consolidation in the gold mining sector by investing in the acquisition of further gold mines with 10-year life spans and an output of 150,000 to 250,000 ozs per year.