UK Industry Luminary Stepping Down From Stonehage Fleming
Tom Burroughes, Group Editor , London , 17 December 2019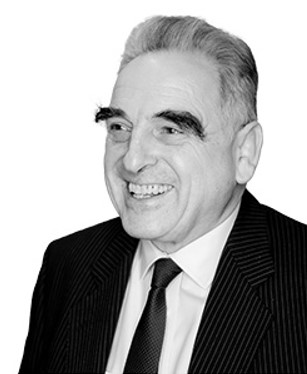 This figure has been prominent in the UK and wider industry for the better part of a half a century and was closely involved in the changes at the MFO in the past decade.
A familiar face in the UK's wealth management industry, Michael Maslinski, is retiring from multi-family office Stonehage Fleming after more than two decades there.

Maslinski, who has worked in the industry for 45 years, is stepping down at the end of this year, this publication has learned.

Starting in 1998 in a consultancy role, Maslinski became a partner at Stonehage Fleming after formally joining the business in 2011. He played a central role in the merger between Stonehage and Fleming Family & Partners in 2015 – one of the larger such family office combinations in recent years. Prior to starting his own consulting business Maslinski & Co Ltd in 1995, Maslinski was at Coutts for 22 years, most latterly as group head of marketing and business development.

"Michael has been the driving force behind our use of thought leadership as a means of promoting the brand and demonstrating our intellectual capital. Together with colleagues in every corner of our business, he has helped create and author papers of substance and eloquence on a wide range of topics, all of them demonstrating our understanding of our clients' needs and how we can help," according to a memo from Stonehage Fleming's chief executive, Chris Merry, and seen by this publication.