Strategy
Vontobel Intensifies Focus On UHNW Market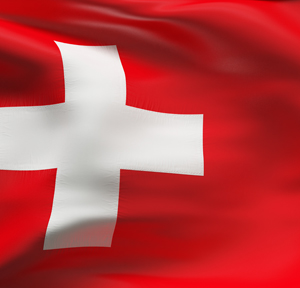 The Swiss firm set out how it wants to mould its business in coming years, including its wealth management client-acquisition approach.
Vontobel, the Swiss wealth management house, is widening its offerings to get more business from ultra-high net worth clients as part of a series of changes.
In a strategy statement yesterday – combined with performance updates - Vontobel said it has "selectively expanded its team of client experts in all its markets and will ambitiously pursue these efforts". The firm said that clients in its home market of Switzerland will "have access to a network of regional locations with proven experts in the areas of advisory and financial planning".
Advised client assets rose to SFr225 billion at the end of November, driven by performance and net new money growth of 7 per cent.
"Further wealth management services will be provided via technology-driven, digital models. EAMs and other intermediaries will be offered Vontobel products and services by the platforms and services unit. In this area, Vontobel has set itself the goal of becoming the leading partner in Switzerland, Germany, Hong Kong and Singapore," it said.
The firm's wealth management arm is led by Georg Schubiger.
Client services will be managed by Brian Fischer, head of external asset managers, Vontobel said.
Vontobel said that it is launching an "explicit challenger unit", a digital business. This unit will also focus on structured products and complement it with a broader investment perspective. Platforms such as deritrade or EAMnet and proprietary robo technology will also continue operating in these areas. Both of these units will report directly to Zeno Staub, chief executive of Vontobel.
In another change, the firm will get out of its "pure capital markets business". Zürcher Kantonalbank intends to acquire all the equity brokerage activities, with the corresponding employees of Bank Vontobel Europe AG in London. The parties have agreed on the main aspects of the acquisition and expect to complete the deal in the fourth quarter of 2020. Services for equity brokerage clients in London will be maintained and will still be provided by Bank Vontobel Europe AG in London until the transaction is completed.
Vontobel's competencies in the area of Swiss equity research will be retained as part of its bundled investment expertise and will be geared only towards private and institutional buy-side investors.
Appointments and moves
Among other announcements, Vontobel said Roger Studer, head of investment banking, will focus on non-operational duties from 2020. (Studer began his career at Vontobel in 1984.) Studer will retain his ties to the company through his role as a member of the Supervisory Board of Bank Vontobel Europe AG, which is based in Munich. He will also continue to perform his mandate as vice president of the European Structured Investment Products Association.
Enrico Friz, general counsel, will become a member of Vontobel's executive board, with effect from 1 January 2020. Markus Pfister, who has helped build up Vontobel's structured products business over the last 15 years, will take over the management of this unit at the start of 2020.
Also, by the end of the first quarter of 2020, advisory expertise will be bundled within specialised client units that are aligned with client needs. Investment and advisory competencies will be combined within centres of excellence, it said.
"Our new organisational set-up, which is aligned with client needs and Vontobel's areas of expertise, will further enhance our investment quality and therefore also our ability to generate organic growth. This growth will not only be driven by our client focus and performance; by addressing new client groups and establishing new sales channels, we will also gain new growth potential," Staub said in a statement.