Legal
EFG Sees No Financial Impact As Swiss Court Chides Regulator Over BSI Case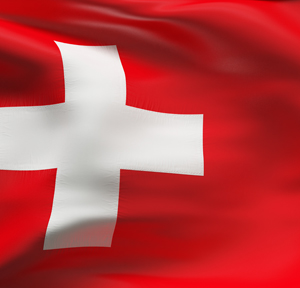 FINMA's estimate of how much BSI - now owned by EFG International - made from 1MDB-linked transactions has been called into question by a top Swiss court.
Malaysia's multi-billion dollar corruption scandal took another twist this week after a Swiss court said that a regulator's estimate of gains made by BSI via certain transactions was "incomprehensible". Yesterday, EFG International, which now owns BSI, said the ruling will not materially affect its earnings.
BSI lost its Singapore banking licence in 2016 after the Monetary Authority of Singapore punished it, and fellow Swiss bank Falcon Private Bank, for serious anti-money laundering control failings. On 23 May 2016, FINMA, the Swiss regulator, estimated that the generated illegal profits made by BSI were around SFr95 million and confiscated this sum.
The Federal Administrative Court, based in St Gallen, this week ruled that FINMA was overly harsh and partly upheld BSI's appeal. The court said: "Although acknowledging the occurrence of severe violations of supervisory provisions, the Swiss Federal Administrative Court considers the estimate of SFr95 million ($96 million) to be incomprehensible."
"Article 35 of the Financial Market Supervision Act (FINMASA) authorises FINMA to estimate the extent of the assets to be confiscated if the amount cannot be ascertained or requires a disproportionate effort to be ascertained. According to the practice, the impossibility or unreasonableness of determining an exact figure can only refer to individual elements regarding profit or expense. Accordingly, the estimate must be limited to individual calculation factors," it continued.
EFG International yesterday said that its "financial results will not be impacted by this [court] decision". The offences which led to BSI's punishment occurred before EFG bought the business.
Between 2011 and 2015, Banca della Svizzera Italiana, to give the firm's full name, "repeatedly breached the Anti-Money Laundering Act and the Banking Act as well as corresponding ordinances", the court said, referring to Swiss legislation.
The case concerns transactions linked to 1MDB, the government-created fund in Malaysia. High-ranking figures, including a former Malaysian prime minister, are accused of using 1MDB as a slush-fund, taking about $4.5 billion from it. In a bizarre twist, money from the fund was used to finance the Hollywood film - The Wolf of Wall Street – about a US financial fraudster.
Authorities in Switzerland, Singapore and the US have launched probes into financial flows linked to 1MDB. The episode is also another case of money laundering around the world, prompting calls for tighter controls.