Surveys
Brexit Still Shapes Investors' Plans - Schroders Survey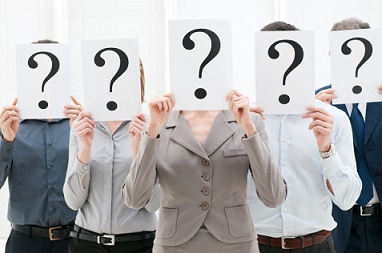 Unsurprisingly, with an election less than a month away, a study shows that Brexit continues to play a big role in shaping UK investors' attitudes.
A study of UK financial advisors by Schroders finds that Brexit uncertainties have prompted 40 per cent of clients to move out of UK assets and 74 per cent of them have increased exposure to the US. A huge majority - 94 per cent - of clients raised Brexit as a concern.
The firm's annual UK survey, now in its fifth year, also showed that 22 per cent of advisors reported higher allocations to Europe, versus 52 per cent in 2018 and 50 per cent in 2017. A quarter of advisors said they would make significant tactical changes to portfolios in the event of Prime Minister Boris Johnson's proposed Brexit deal. In the event of a "no deal" exit from the European Union, this increases to 35 per cent.
Advisors are relatively bullish with a significant number expecting an increased allocation to equities and reduced exposure to government bonds and fixed income, the survey found.
The survey was conducted online with over 130 UK advisors between 17 and 20 November.
The greatest reduction in asset allocation exposure over the past year has been in government bonds, with 28 per cent of advisors reporting a drop; 41 per cent of advisors expect to increase their allocation to UK equities over the next 12 months, 34 per cent expect to increase exposure to emerging markets and 32 per cent expect to increase exposure to alternatives. On balance, financial advisors expect to reduce exposure to government and corporate bonds over the next 12 months.

"As we saw in the 2018 survey, the uncertainty of Brexit remains a prevailing concern for investors. However, this year's data gives us reason to be cautiously optimistic on the outlook for the UK. Whilst 40% of investors have moved out of UK assets, capital looks set to be deployed back into UK equities with 41 per cent of advisors expecting to increase allocations in the next 12 months," Philip Middleton, head of UK intermediary, Schroders, said.
Turning to intergenerational wealth transfer, Schroders said that more than 90 per cent of advisors' clients are aged 50 or over, and this age profile is increasing. Client service propositions are built around this cohort with little or no focus on the next generation. Many advisors are planning to build the value of their business with an expectation of an exit over the next few years.
Some 90 per cent of advisors have clients with an age profile of over 50; 79 per cent of advisors view the impact of wealth transferring between generations as an opportunity for their business, but only 20 per cent of advisors have a differentiated service proposition to target younger investors and to retain inherited assets.