Philanthropy
The Giving Season: A Walk Through Philanthropy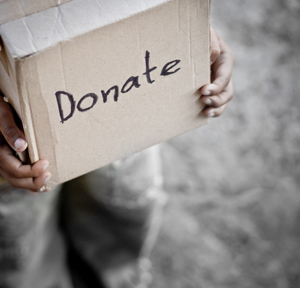 Reporting and accountability
As we learned earlier this year in writing about client reporting, a strong theme in the philanthropy space is giving accurate and consistent information to philanthropists.
There are some alarming signs that HNW individuals are not confident about how much good their money will do. A few days ago, a study commissioned by Barclays Private Bank in the UK found that HNW individuals often give only a slender fraction of their wealth to charity. On the other side of the Atlantic, a report by Key Private Bank, the Cleveland, Ohio-based firm, found that parents and children don't communicate enough about philanthropy. In Asia, meanwhile, philanthropy is relatively young, given that the vast majority of millionaires are self-made. In time, however, inheritance and transfer will put pressure on firms to raise their philanthropy advice game in the region.
We have also covered behavioural finance this year and how human traits and biases can creep into managing money. And these insights apply with equal force to running a foundation and disbursing money. In fact, because charitable spending is for a "good cause", some of the caution a person might exercise with standard investments might fly out of the window. There is lot to think about here, and the application of behavioural insights to philanthropy is only just beginning.
Definitions are important in this sector. There can be a blur between the fields of philanthropy, which is about transferring resources of various kinds to bring about change of some kind, and impact investing, which involves investing money to make changes while also generating a financial return. (Of course, there is a "return" with philanthropy for the giver in the form of satisfying a moral or emotional goal.)
That said, there is a professionalisation of philanthropy underway that may leave some in the charity sector running to catch up as performance data and measurable outcomes become a necessity for a new generation of inheritors.
Nevertheless, there are good reasons why philanthropy, impact investing and sustainable money-making ideas are often mentioned in the same breath. An investor who, to take an extreme example, makes money in arms cannot arguably be credible by supporting a charity working with people in war zones; a tobacco industry shareholder might also come in for a rough time making donations to a hospital (unless they choose to divest from the sector).
There is also reputation to consider. Philanthropy has, arguably, been used at times to improve a person's image, but this needs to be handled intelligently. And it can go dramatically wrong. The recent saga of the Sackler family, owner of OxyContin manufacturer Purdue Pharma, is a case in point. (A number of art galleries and other institutions no longer take gifts from the Sackler's charitable arm, citing controversy over the opioid epidemic in the US.) UK Arts has seen the National Theatre and the Royal Shakespeare Company recently sever ties with Shell and BP respectively because of public pressure and the intense scrutiny donors are under. Charities also bring their own challenges of control and accountability, particularly if they are also political animals in some respects, or lend support to particular causes.
All these complex issues require advice, and the wealth management industry is still in some ways in the early stages of building the expertise. But although there are controversies and difficulties, there is also an immense amount of satisfaction that can be achieved by smart philanthropy. The sector is clearly capturing the minds of many HNW and UHNW clients, and needs to be front and centre of client conversations in the years to come.