People Moves
JTC Names Geneva-Based Private Wealth Chief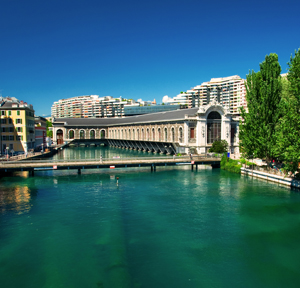 The new senior figure has more than 25 years' experience in the industry.
JTC, a listed firm that provides fund, corporate and private wealth services, has appointed Matthias Belz as the new head of JTC Private Office. He is based in Geneva.
Previously, Belz was a managing director within the TMF Group, responsible for the Geneva, Zurich and Liechtenstein offices.
Before joining Equity Trust in 2007 (which merged with TMF in 2011), Belz was a client of Equity Trust, acting as the chief financial officer for an American group of companies overlooking and administering all financial, legal and commercial arrangements for 14 companies in Asia, Europe and the Americas. Belz also played specific roles in the Equity Trust group in the Asia Pacific region, including the Shanghai and New Zealand operations. He started his career in Hong Kong in 1991.
He studied economics at the Justus Liebig University, Giessen/Germany, completed a 'Foreign and Whole Trade' apprenticeship in Hong Kong and obtained certification as a Qualified Family Office Professional.
Founded in 1987, JTC has approximately 700 people working globally, and it administers about $110 billion.