Shake-Up In Family Law As UK Election Looms
Helen Tulloch and Hannah Minty, 21 November 2019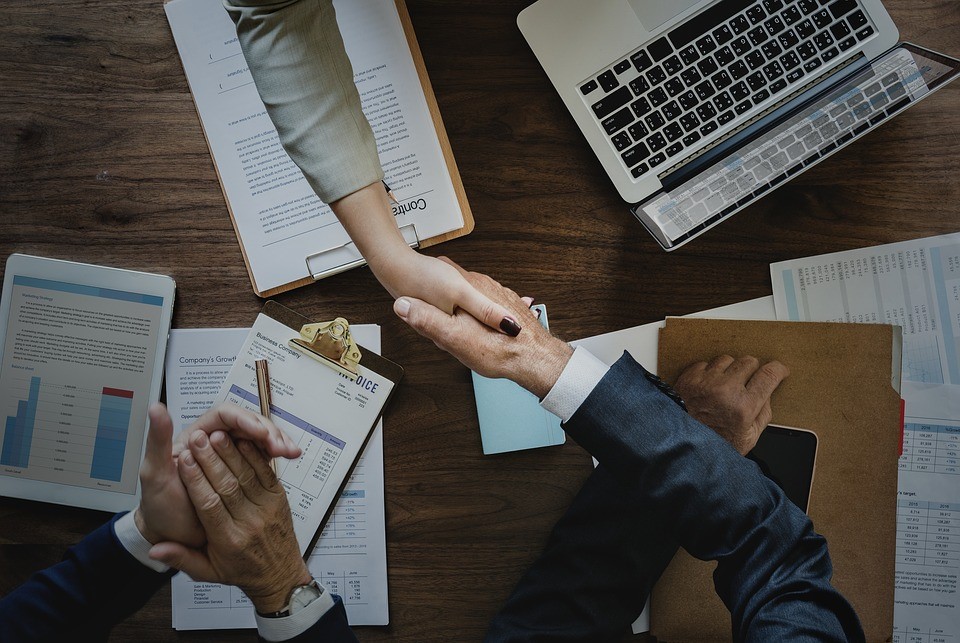 With calls to reform UK divorce laws and introduce opposite-sex civil partnerships caught between parliaments and fresh elections, two family law specialists examine how these pivotal reforms will change the landscape for couples.
While there has been significant media interest in the latest Queen's Speech and subsequent dissolution of parliament, family lawyers remain focused on pushing through long overdue reform. This guest article from Helen Tulloch and Hannah Minty of Russell-Cooke solicitors considers recent and anticipated changes in key areas of family law, and what it means for clients. We do not necessarily endorse all contributors' views and welcome readers to respond. Email tom.burroughes@wealthbriefing.com and jackie.bennion@clearviewpublishing.com
Dissolution and divorce law, current position and planned changes
The upcoming election brought a halt to the introduction of no-fault divorce and dissolution legislation, which would allow couples to separate without apportioning blame. But there was strong cross-party support for the draft Divorce, Dissolution and Separation Bill so reform is likely to go ahead whoever forms the next government. More than half of all couples who petitioned for divorce in 2017 did so on the grounds of 'fault'[1], often to avoid having to wait for separation periods of two or five years to expire, with the many practical and emotional obstacles this creates.
The proposed legislation will abolish the requirement to establish fault or rely upon a specified period of separation. Instead the process will be initiated by the filing of a statement confirming the irretrievable breakdown of the marriage or civil partnership, filed by one party or jointly. Time for reflection is afforded through the introduction of a minimum timeframe of 20 weeks from petition to decree nisi and a further 6 weeks between decree nisi and decree absolute.
The Law Society has proposed amendments to the draft legislation to ensure that this 26-week period is maintained in circumstances where only one party files for divorce, with the notice period starting only when the other party receives the divorce petition. Divorce will still be barred within the first 12 months of the marriage or civil partnership. The reform will remove the opportunity to contest the divorce, other than on the basis of jurisdiction or limited procedural grounds.
Court reform, including the introduction of digital processes, is also expected to continue after the election. In the last quarter, 40 per cent of divorce petitions were filed online and this figure is only likely to increase.
What does this mean for clients?
Although the process for ending a marriage or civil partnership may appear to be getting simpler, dealing with financial matters on separation remains a complex issue.
It is critical that separating couples always deal with all financial benefits, such as pension rights, before finalising a divorce or dissolution as some benefits will end automatically at that point. Equally, it is important to obtain a court order to deal with or dismiss all financial claims in addition to the divorce or dissolution itself. Otherwise former partners could remain vulnerable to financial claims even after divorce or dissolution.
Spousal maintenance, current position and planned changes
The dissolution of parliament also halted the progress of Baroness Deech's Private Member's Bill, which would have introduced a more formulaic approach to financial provision on divorce and dissolution and limited spousal maintenance. It is unclear whether there will be an appetite to push ahead with these reforms, and whether limiting spousal maintenance is necessary and reflects the actual needs and experience of the majority of separating couples.
The popular perception that English courts are exceptionally generous to the financially weaker spouse continues and tabloid headlines proclaim this to be the jurisdiction of the 'meal ticket for life'. However recent research by Emma Hitchings and Joanna Miles (University of Bristol and University of Cambridge)[2], showed that few separating couples actually end up with any ongoing financial commitments to each other (apart from child maintenance). The research analysed a sample of court files and the orders made. Spousal maintenance orders were only made in 16 per cent of cases and these generally involved children under 18 (75 per cent) or separation after a long marriage with adult children (where the primary carer's ability to earn and accrue a pension was likely to have been affected). Spousal maintenance usually stopped when the child(ren) reached a significant milestone, for example completing secondary education. The average length of spousal maintenance orders was 8 to 9 years, with 'maintenance for life' provided in only 5.5 per cent of all cases.
Recent case law has also highlighted that when deciding whether to order spousal maintenance the court's primary consideration is needs[3] with the focus on transitioning to independence, and that, unlike capital, earning capacity is not subject to sharing after separation[4].
What does this mean for clients?
Despite the headlines suggesting that England is the jurisdiction of choice for those seeking maintenance for life, the research and case law suggests that, where there is plenty of capital available to share, spousal maintenance may not be awarded or it may be reduced to reflect the potential for amortisation of any capital award. Joint lives maintenance orders appear to be a thing of the past and it may be that we see an increase in variation applications to consider the appropriateness of existing orders.
Civil partnerships, current position and planned changes
Opposite-sex couples will soon be able to register civil partnerships in England and Wales. It will be possible for such couples to give notice of their intention to enter into a civil partnership from 2 December 2019 and the first opposite-sex civil partnerships can take place from 31 December 2019. The bill was passed on the final day before the dissolution of parliament and without the inclusion of conversion to/from marriage given the time pressure, but it is anticipated that consultation on this point will follow in 2020.
Recent government statistics show that the numbers of civil partnerships have risen steadily over the last few years (up by 11 per cent between 2015 and 2018). Those forming civil partnerships tend to be older (54 per cent are aged 50 or older), most likely motivated by the significant financial benefits in this country to being married or in a civil partnership on retirement and death.
In some jurisdictions civil partnerships are already available to opposite sex couples and within the UK change is currently being effected in Scotland and Northern Ireland, while the number of countries which recognise some form of civil partnership continues to rise.
What does this mean for clients?
In this jurisdiction, civil partnerships confer favourable tax treatment, notably a civil partner can pass his or her estate to his or her civil partner tax free. Civil partners also have rights in the event of intestacy and in relation to claims against the estate of a deceased partner and may be eligible for certain pension death benefits.
In many countries the rights of civil partners are similar to those in England and Wales, and often equivalent to those conferred by marriage. But this is not the case in all jurisdictions. Clients entering a civil partnership in the UK or overseas must always take advice on the potential implications for tax, succession and matrimonial property regimes. The law in a jurisdiction where a couple own property or obtain a dissolution or die may be very different to the law in the country where the partnership was originally registered. It may be a costly mistake to assume that the partnership will be recognised in the same way in multiple jurisdictions.
It is also worth noting that as welcome as reform in this area may be by family lawyers, it does nothing to address the vulnerability of cohabiting couples, many of whom mistakenly believe that they have the same legal rights as those who are married or in a civil partnership. Advice should be sought to utilise the protections available to those in this situation, including by entering into cohabitation contracts or declarations of trust where appropriate.
Brexit, current position
Finally, no summary of upcoming changes to the family law arena would be complete without mentioning Brexit. The choice of jurisdiction for divorce or dissolution proceedings can have far-reaching consequences as laws relating to family matters (both financial and children) are incredibly different around the world. Currently there is some consistency to starting divorce or dissolution proceedings across Europe. There are common grounds for establishing jurisdiction and agreements to prevent competing court proceedings in different European countries. Orders are currently also automatically recognised and enforced across different European jurisdictions. These rules may no longer apply if the UK exits the EU without introducing equivalent domestic legislation.
What does this mean for clients?
Against this background of continuing uncertainty, clients may need early advice on the options and implications of starting court proceedings in any relevant jurisdictions and how to avoid future problems recognising and enforcing court orders. For some clients, it may be necessary to make an urgent application to secure jurisdiction before the UK exits the EU.
[1] Divorces in 2017 granted on the basis of adultery and/or unreasonable behaviour: 2018 figures are yet to be published.
[2] https://www.nuffieldfoundation.org/final-settlements-financial-disputes-following-divorce
[3] SS v NS (Spousal Maintenance) [2014] EWHC 4183 (Fam)
[4] Waggott v Waggott [2018] EWCA Civ 727 and O'Dwyer v O'Dwyer [2019] EWHC 1838 (Fam)