People Moves
Accuro Names Two Newcomers To Board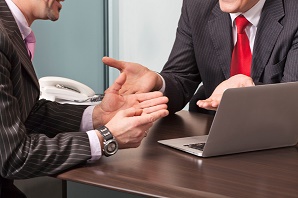 Swiss group elevates two recent hires, tapping into their Middle East wealth structuring and pensions expertise.
In two board moves announced yesterday, Swiss-based trusts and fiduciary services group Accuro has appointed Jonathan McKay to the board of Accuro Trust (Switzerland) SA and Mustafa Hussain to the board of Accuro Holdings UK. McKay is currently client services director at the firm and Hussain is private office legal counsel. Both joined the organisation this year.
Hussain moved in January from a corporate partner role at law firm Taylor Wessing. The English-qualified lawyer has a strong background of advising wealthy Middle Eastern families on cross-border structuring and private business holdings. Accuro CEO Xavier Isaac said the firm was "thrilled to welcome such a specialist." Beyond advising Middle East clients, Hussain has a similar track record working with wealthy clients in emerging and frontier markets in Africa and Asia, the group said.
In a second move, McKay will become a board director at the group's Geneva-based trust and family office business. He joined in June after heading the international fiduciary services business at Standard Bank in Jersey. He trained in London as a pensions lawyer with DLA Piper in 2008, prior to moving offshore to work with Carey Olsen in Jersey as a pensions and trusts lawyer. Managing director in Switzerland Natacha Onawelho said McKay would "greatly complement" the board and endorse "our vision, strategy and ambitions."
Accuro, a fiduciary services business that provides much of the "plumbing" for family wealth structuring, rebranded from Salamanca Trust & Fiduciary in 2017 after managers bought out the business. Management buyouts and M&As have been proactively reshaping the fiduciary services sector as firms look for ways to scale up and build efficiencies or offload unprofitable parts of their compliance work.