Financial Results
Vontobel Reports Mixed Results On Client Inflows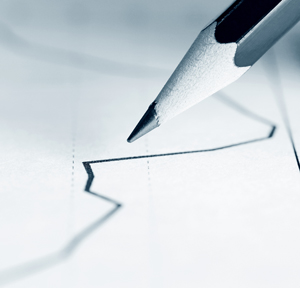 The firm said total assets under advice gained, although its wealth business experienced a net outflow in the latest quarter.
Switzerland-listed private banking and wealth management firm Vontobel today said that advised client assets in all its business lines stood at SFr217.1 billion ($218.62 billion) at the end of September, with net inflows rising over the firm's 4-6 per cent growth target range.
Vontobel said that its results "once again reflected the high profitability of combined wealth management and asset management" although it did not spell out a specific figure. (This publication has asked for details and may update in due course.) The firm said that its profit result was in "line with our expectations in view of the increasingly uncertain market conditions".
Advised client assets in combined wealth management stood at SFR73.6 billion at the end of the third quarter of 2019, rising from SFr67.2 billion). However, growth in new money was below Vontobel's 4-6 per cent target range and did not accelerate last quarter. As a result, the combined wealth management recorded a net outflow of SFr200 million in the third quarter of 2019. "We nevertheless remain convinced of the structural drivers of growth in wealth management and are committed to our growth targets," the firm said.
"The environment for both clients and Vontobel was shaped in particular by political uncertainty, weakening economic trends and a protracted phase of low interest rates," it said.
"In the first nine months of 2019, Vontobel generated a satisfactory cost/income ratio in markets that continue to be characterised by low transaction volumes; the cost/income ratio remained above the 2020 target, which it had already surpassed in mid-2019. At the same time, Vontobel reported higher profit compared to the prior-year period and generated a return on equity that was above the 2020 target," it said.
"We remain committed to our ambitious profit and growth targets for 2020 and will, at the same time, pursue our differentiated and carefully considered cost management approach", Zeno Staub, CEO of Vontobel, said.
Within asset management, advised client assets rose to SFr131.9 billion in the first nine months of this year, up from SFR117.5 billion at the end of 2018.
Regarding its wealth business, the firm said it will fully complete the integration of the former Notenstein La Roche Privatbank into its business by the end of 2019.