Surveys
Domestic Politics Weigh Heaviest On UK Investors' Minds - UBS Survey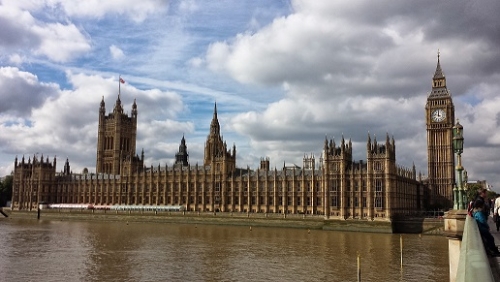 Domestic UK political issues, followed by Brexit, are the two most concerning issues for investors, the banking group said in its quarterly study.
Just over half of high net worth UK investors say domestic UK politics is their top concern, edging out the Brexit saga as the issue that bothers them most, according to a study by UBS.
The UBS Global Wealth Management quarterly investor sentiment survey found that 51 per cent of them said domestic politics was their top worry, with 49 per cent citing Brexit. In third place came the possibility of market downturns (41 per cent).
Globally, across investors from a range of nations, domestic politics also came up as a top concern, with 47 per cent seeing them as a significant issue.
Despite that, UK investors' optimism on the British economy and stock market had increased noticeably since the prior survey in the second quarter, which was conducted shortly after the resignation of former Prime Minister Theresa May, the report said.
Some 41 per cent of UK investors expressed optimism on the domestic economy in the third quarter, up by four percentage points from the second. And 47 per cent were optimistic on UK stocks, up eight percentage points. UK investors also cut their cash holdings from 23 per cent of portfolios to 20 per cent, below the global average of 27 per cent. However, the proportion of UK investors expressing optimism on their economy and stock market still lagged global averages, which were 61 per cent and 56 per cent, respectively.
UBS surveyed 4,626 investors and business owners with at least $1 million in investable assets (for investors) or at least $250,000 in annual revenue and at least one employee other than themselves (for business owners), from 19 September to 13 October. The global sample was split across Argentina, Brazil, China, Germany, Hong Kong, Indonesia, Italy, Japan, Malaysia, Mexico, Philippines, Singapore, Switzerland, Taiwan, Thailand, the UAE, the UK, and the US.