Circular Economy Piquing Investor Interest - Report
Jackie Bennion, Deputy Editor, 24 October 2019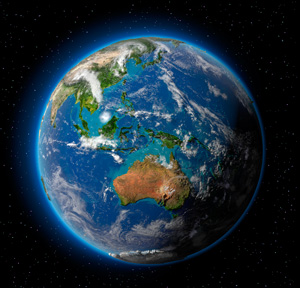 The principles of the circular economy are gaining ground among asset managers and investors.
Using natural resources more efficiently and cutting waste and pollution in the supply chain is the basic premise of the circular economy. Companies have been applying such methods for years to make their products and services more sustainable and to boost profits. It is also gathering steam as a goal of impact investing.
A new report out today from New York investment firm Cornerstone Capital Group suggests that investing in the circular economy is poised to become a central theme in impact and sustainable investing. In a report titled Intentional Design: Embracing the Circular Economy, the firm said that "forward-thinking asset managers are increasingly incorporating circular economy considerations into their investment process", and that "pure play" circular economy investment vehicles, though rare, are coming into use.
The area got a boost earlier this month when the world's largest asset manager BlackRock partnered with the Ellen MacArthur Foundation to launch its first circular economy fund. The eponymous UK-run foundation, launched a decade ago by the long-distance yachtswoman and campaigner, will provide the asset house with guidance on its investment methodology.
BlackRock co-fund manager Sumana Manohar said initial investments would primarily be in the fashion, plastics and food and drink sectors, with technology and mining firms to be added later. She acknowledged that the circular economy was not a new business interest but it has been "quite nascent as an investment theme".
BNP Paribas is another asset house singling out the circular economy as a discrete investment proposition. In April this year, it launched what it called "the world's first circular economy-based ETF" issued in euros on Euronext Paris.
Bertrand Alfandari, ETFs head of business development, said the French firm is helping to develop circular economy solutions in three ways: by financing those who are active in the circular economy, particularly the innovators; developing product-service systems through its leasing offer, and through its own company practices.
There is little disputing that waste has become a visceral issue. China drew attention to the problem last year when it banned imports of foreign plastic waste, leaving many developed nations scrambling for other South East Asian countries to pick up the slack. Plastics choking our oceans has perhaps become the defining image of our age of consumption.
On the investment side, Cornerstone concedes that these are "early days" for the circular economy as an abiding theme. Progress, it said, has been hampered by the fact that new business models based on circular design don't have a long enough track record for some investors, and many of the companies innovating in the sector are still early stage and private.