People Moves
Who's Moving Where In Wealth Management? Schroders, Collas Crill, Others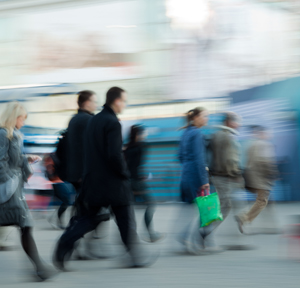 The latest moves in wealth management from across Europe and the UK.
Schroders
On the back of client demand, Schroders is adding resources to its portfolio solutions team, which manages around £57 billion in assets. New additions include Michael Leonard in the newly-created role of solutions manager that will specifically focus on buy and maintain credit portfolios.
Previously, Leonard was at insurance broker LV=, where he was most recently head of investment, overseeing strategic asset allocation and balance sheet hedging as well as derivative design and execution. Before that he had investment management roles at Societe Generale Securities Services, Credit Suisse and Aegon UK.
Vivien Konrad has joined the team as a solutions manager, transferring from Schroders' Zurich office, where she was a treasury and foreign exchange trader.
Leonard will report to Ross Pritchard, Schroders' head of liability and duration solutions management; and Konrad will report to Patrick O'Sullivan, who leads on strategic asset allocation analysis for insurers.
Gidon Aarons has also joined the team as a defined contribution and retirement analyst. Prior to this, he worked for consultant Lane Clark & Peacock - most recently as associate DC investment consultant.
He will focus on retirement solutions and report to Sangita Chawla, leader of Schroders retirement capability.
Schroders head of portfolio solutions Andrew Connell said the team is continually seeking out talent and expertise that can meet clients' complex investment challenges, "whether these are insurer-specific requirements or the post-retirement needs of people globally," he said.
Collas Crill
Collas Crill Guernsey, part of offshore law firm Collas Crill, has recruited a new associate. Stephanie Setters, will be joining its international private client and trusts team, supporting group partner Joanne Seal.
Setters advises local and international clients on wills and estate planning, estate administration, probate, guardianships, powers of attorney and trusts. Setters, who previously worked for the firm in the Jersey office, qualified as a solicitor in 2010, and as an advocate in 2013.
Hilbert
Hilbert Investment Solutions, which provides cross-asset, structured solutions covering equities, rates and commodities, has appointed Zak de Mariveles as a non-executive director. He founded and is chairman of the UK Structured Products Association.
De Mariveles started his career in financial services at Gerrard Vivian Grey before joining Barclays de Zoete Wedd, and Barclays Capital in 1992. After focusing on retail distribution of capital market products at Barclays, he joined the Royal Bank of Scotland in 2007 as MD and head of UK IFA & Listed Products Sales, within the markets and international banking technology division.
Following on from his time at RBS, de Mariveles joined Societe Generale Corporate & Investment Banking in 2013 to take on a newly-created role as the head of UK IFA and exchange-traded sales in the bank's global markets business. He left the firm in 2019 to take up a permanent role as the chairman of the UKSPA.
L&G
Legal & General Investment Management, part of L&G, has appointed Margaret Ammon as chief risk officer, subject to regulatory approvals. She has been CRO for asset management at M&G and joins her new employer in February next year.
In her new role, Ammon reports to Scrimgeour, chief executive of LGIM.
Prior to joining M&G in London, Ammon was CRO for Colonial First State Global Asset Management (2015-2017); APAC Head of Risk for Schroders (2011-2015); and CRO for Old Mutual Asset Managers (2006-2011). She also worked in financial risk management at KMPG (2000-2006). She has worked in the UK, Asia and Australia.