People Moves
Who's Moving Where In Wealth Management? Brown Shipley, Druces, Others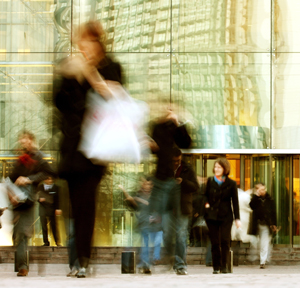 The latest moves in wealth management from across Europe and the UK.
Brown Shipley
Brown Shipley has appointed former Coutts manager Shanti Kelemen to the newly-created role of investment director. Kelemen will report to Brown Shipley's chief investment officer Toby Vaughan and will play a crucial role in developing its investment proposition, the firm said. Areas of focus include managing discretionary portfolio models, the investment process, and investment communication.
She joins from Coutts where she was portfolio manager and director. Kelemen has worked in investment banking and asset management at the Royal Bank of Scotland and Boston Capital, with a primary focus on derivatives. She holds FCA qualifications and has an MSc in management from the London School of Economics.
Druces
City of London law firm, Druces has appointed Julian Washington, a business development specialist with a background in the legal sector, as the new head of business development.
Washington spent almost 20 years as a lawyer in private practice with major London firms before moving into a second career in business development in the financial services industry.
At Royal Bank of Canada he rose to become head of BD in London and later led the bank's thought leadership offering in the UK, acting as an ambassador for RBC in the private wealth market.
KKR
Kohlberg Kravis Roberts, or KKR, the global investment firm famed for private equity buyouts, has made a raft of appointments across the world.
In the Americas, Pete Stavros and Nate Taylor have been promoted to co-lead the private equity business and will run day-to-day operations of the business and continue to report to Joe Bae, KKR's co-president and co-chief operating officer.
In Europe, Mattia Caprioli and Philipp Freise have been promoted to co-lead the PE business. They will assume responsibility for day-to-day operations of the business and continue to report to Johannes Huth who oversees KKR's activities in the region.
In Asia-Pacific, Hiro Hirano and Ashish Shastry have also been promoted to co-head the PE business in that region, running daily operations, and reporting to Ming Lu who oversees KKR's activities in Asia-Pacific.
"While our firm has evolved over the years, private equity is where it all began. Today, this asset class remains as important as ever as it continues to support companies and communities and meet the critical needs of our fund investors. We believe these promotions will enable us to maintain our leadership in private equity for decades to come," Henry Kravis and George Roberts, co-CEOs, and founders of KKR, said.
The US-based firm, which was was founded 43 years ago, has $75 billion in private equity assets under management globally as of 30 June.
The private equity sector has prospered in recent years, driven by investor hunger for yields when many conventional asset classes, such as listed stocks, have had their yields squeezed by a decade of central bank money creation.
Jupiter
Jupiter has appointed Magnus Spence as head of investment trusts. Spence, who joined Jupiter in 2016 as head of alternatives, is taking over responsibility for Jupiter's investment trust business from Richard Pavry, who is leaving the firm in November.
Spence has nearly 20 years' experience in the alternatives asset management industry. Earlier this year he was instrumental in the re-positioning of the Jupiter Monthly Alternative Income Fund, a fund of investment trusts investing across a range of alternative assets. Before joining Jupiter he worked as head of product at Fidante Partners (formerly Dexion Capital plc, a firm specialising in alternative investment trusts) having previously been chief executive and managing partner of Dalton Strategic Partnership, a specialist equity firm. In his new, expanded role, Spence will continue to be responsible for the firm's alternatives business.