Trust Estate
JP Morgan Launches Singapore-Based Trust Company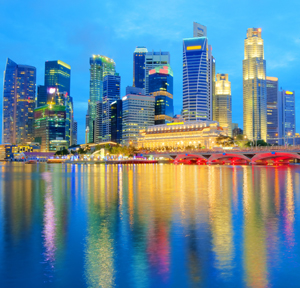 The organisation is aiming to build its team and operations in Asia and the Middle East.
JP Morgan has launched a trust company in Singapore, supporting clients of the private banking arm in administrating wealth and succession plans.
Called JP Morgan Trust Company (Singapore) Pte, the business will be led by Ethan Chue, reporting to Martin Pollock, head of International Trusts & Estates.
"With the establishment of JPMTC SG, we will be in a better position to support clients who have complex wealth planning needs and serve a wider range of clients in one of the fastest, wealth-generating hubs in the world," Kam Shing Kwang, chief executive for JP Morgan Private Bank in Asia and vice chair of investment banking for Greater China, said.
The bank noted that the history of wealth and business succession in Asia is comparatively short as many family businesses are still managed by the first generation. Despite this short history, families in the region have expanded their geographical footprints in terms of investments and planning, and some may have family members who reside in multiple jurisdictions.
"By having a presence in Asia, we can service our clients and their families in the region more efficiently, and be more proactive in working with them to anticipate changes and plan for succession to future generations. It is important to address business and family needs in conversation, to get the structures right, and to work with a professional in order to get unbiased views," Chue said.
Joining Chue are four trust officers and a dedicated trust compliance officer. The team will be based in Singapore and supported by functions within the bank in Asia, the US and Europe, as well as trust company colleagues in The Bahamas. JPMTC SG will continue to build its team and operations in Asia and the Middle East.