Investment Strategies
Schroders Blames Protectionism For Cutting Its Growth Forecasts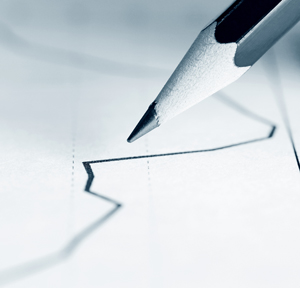 The forecast cuts chime with a broadly less confident mood seen among investors.
Schroders, the UK-listed wealth and investment house, has downgraded its economic forecast on global economic growth for 2019 and 2020 to 2.6 per cent and 2.4 per cent respectively, having previously pegged the level at 2.8 per cent and 2.6 per cent. It blames rising US protectionism as the main culprit.
If the forecast proves accurate, global growth next year will be around the same level as in 2008 prior to the great recession of 2009, Keith Wade, chief economist and strategist, said in a note.
The comments come after the US Federal Reserve has cut interest rates twice this year, citing risks of deteriorating growth and subdued inflation pressures as factors. Recent measures, such as investment confidence trackers from State Street, for example, show that investors have taken risk off the table in many regions.

The Chinese and the wider Asian supply chain will be most affected by protectionism, but US activity will also suffer, Schroders said, cutting its US growth forecast from 2.6 per cent to 2.1 per cent this year and from 1.5 per cent to 1.3 per cent next year.
"From this perspective the question is, why has President [Donald] Trump chosen to pursue confrontation rather than co-operation with China? Is there a plan? Our original assumption was that it would be more rational, given the upcoming election year, to strike a deal and get the benefits of lower tariffs and a recovery in growth," Wade said.
"Going forward it is difficult to identify the US president's strategy. It is possible that he expects China to simply back down, or that he really believes that tariffs will be good for US workers whose jobs will be protected from competition," he continued.
One danger, Wade said, is that activity weakens considerably and inflation picks up as households are faced with more expensive goods such as electronics as a result of the tariffs.
The economist said he expects the US Federal Reserve to lower interest rates in December this year in response to the weaker growth environment.
Wade also predicts lower interest rates in other countries. For example, he expects the European Central Bank to cut rates in December 2019, but does not expect the Bank of England to raise rates until late in 2020, and only if the UK achieves a Brexit deal with a transition period. In Asia, China's government spending is expected to increase this year and next year and Schroders expects more interest rate cuts. Although the Bank of Japan recently kept monetary policy unchanged, the firm still expects an interest rate cut by the end of the year.