Summary Of Executive Moves In Global Wealth Management - July 2019
Editorial Staff, 22 August 2019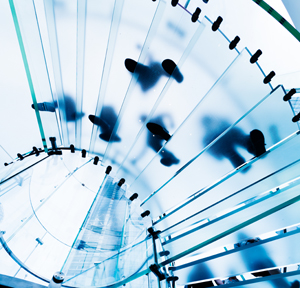 A roundup of moves for the global wealth management sector during July.
July moves, international (ex-US, Asia. The Americas and Asia categories are below this section)

SANNE appointed Milivoje Jakimov as the country head – Belgrade. Having worked in Belgrade for more than 14 years, Jakimov joined SANNE in 2016 as the first employee within the company's global business systems department responsible for fund administration platforms and business application portfolios. From January 2019, he became part of SANNE's global product development team, responsible for technology which is led by Jason Bingham, managing director, product development.

Law firm Winckworth Sherwood appointed immigration specialist Kezia Daley as a senior associate in its private client and tax team. Daley advises both businesses and individuals on UK immigration and nationality law, serving clients ranging from international corporations, entrepreneurs and investors, to families relocating to the UK. She acts for those seeking entry clearance to invest in the UK under Tier 1, to work for a company within the UK under Tier 2 (general) and (ICT), and for students under Tier 4. She also represents European nationals seeking permanent residence or settled status, and those seeking leave to remain under Appendix FM (which includes partners and children).

Quilter Cheviot appointed two investment managers to support the upcoming opening of a new Leeds office. Andrew Wilson and Adam Baillie joined the business from Brooks Macdonald. The office is led by executive director, Fraser Wilkinson who is based in Quilter Cheviot's Liverpool office. Having joined the firm in 2011 as a founding member of Cheviot's northwest team, Wilkinson started his career at Yorkshire Bank's investment management unit which was subsequently sold to Tilney. Wilson was previously head of Brooks Macdonald's York office, having opened the office in 2012. Baillie has 15 years' experience in the industry, having spent the last four with Brooks Macdonald in York.

WisdomTree, an exchange-traded fund and exchange-traded product sponsor, appointed Alexis Marinof as head of WisdomTree Europe. The outgoing head of WisdomTree Europe, David Abner, formed an independent consulting firm focused on the convergence between traditional and digital financial assets. Marinof has more than 20 years of experience in the asset management industry. He joined WisdomTree in July 2017 as head of European distribution and most recently served as chief operating officer, Europe. Prior to this, he was EMEA head of SPDR ETFs and managing director at State Street Global Advisors in London.

The Chartered Institute for Securities & Investment named Timothy Boles as president of its Isle of Man branch committee. Boles took over from Paul Kneen, of Pacific Fund Systems Europe Ltd, who held the position for the previous two years. Prior to becoming managing director of Simcocks Pensions Limited, which he set up with Simcocks Advocates Limited, Boles was Chairman of AKG Group in 2000. Preceding this, he worked in the City of London for over 10 years after his commission into the Blues and Royals in 1978.

J O Hambro Capital Management named Alexandra Altinger as CEO for the UK, Europe & Asia, including operations for London and Singapore. She joined after four years as CEO at Sandaire Investment Office. Her 25 years in asset management span senior roles at Lansdowne Partners International, Wellington Management International, and John Hancock in the US. She also worked in Japanese equities research sales for Goldman Sachs in Tokyo and London, and started her career as a proprietary trader with Banque Nationale de Paris in Tokyo.
Capital Group named Guy Henriques as head of Europe and Asia distribution. He is based in London. Henriques has more than 30 years of industry experience, and most recently served as head of UK distribution and chief executive for Latin America for Schroders. He also served as head of the Schroders institutional global management team. Prior to this, he was president of Schroders Japan, based in Tokyo from 2012 to 2016, and was previously its head of official institutions and head of institutional for Asia-Pacific, based first in London and then in Hong Kong.

Allen & Overy appointed Antoine Sarailler, transactional funds specialist, as a partner in the investment funds team of the Paris office. He joined Benjamin Lacourt, senior associate, and Donia Keriche, associate.

The chairman of Rothschild & Co Bank, Bruno Pfister, stood down from the role. Gary Powell, chairman of the the firm's wealth management arm, took over the post from Pfister. Powell has been at the firm for more than 25 years in various roles. Alexandre de Rothschild also stepped down from the board of Rothschild & Co Bank AG this summer. François Pérol, who joined Rothschild & Co in April 2018 as managing partner and co-chairman of the global executive committee, replaced him in addition to his existing responsibilities.

ZEDRA, the trust, corporate and fund services organisation, appointed Soledad Garcia as a director of its London operations. Garcia has almost 15 years of experience in the industry and previously worked in Singapore, Spain and in the onshore and offshore UK sectors. Prior to the new role, Garcia was director of operations and development with an international player in the financial services industry, and previously held senior managerial positions with Amicorp Group in both the Far East and Europe.

UK wealth manager Tilney set up a financial planning team in the Winchester area. The two managers are Steve McNamara, who joined after five years at national advice firm Chase de Vere; and Hollee Vivian, who moved after four years at Tilney's Bracknell office.

Broad Street Investment Management, part of UK-based Broad Street Asset Management, appointed Andrew Gibbs as its chief investment officer. Gibbs joined from Henderson Rowe, where he was a senior portfolio manager. Having started his career at Manulife, the Canadian life insurance company, Gibbs then moved to Hong Kong with Carlson Investment Management, for whom he managed funds in Thailand, Sri Lanka, Eastern Europe and Asian Small Caps. On his return to the UK he managed market neutral strategies for Quaestor Investment Management, and then with New Star Asset Management, with responsibility for Japanese institutional mandates.

Deutsche Bank made a raft of senior wealth hires from Credit Suisse. The most senior recruit is Roberto Coletta, named market head of wealth management for Italy. Coletta reports to Roberto Parazzini, who led the Italian team on an interim basis in recent months since his recent promotion to head of wealth management for Southern & Western Europe. Coletta also reports to Flavio Valeri, chief country officer of Italy for Deutsche Bank. Most recently, Coletta led the UHNW Individual segment for the Italian market area (Coverage, Family Office Team and Corporate Advisory) at Credit Suisse, for six years. (That group included the Italian activities of UHNW clients in Italy, the UK and Luxembourg within the International Wealth Management unit.)

RBC Wealth Management appointed Annabel Bosman as managing director, head of relationship management, in the firm's London office. Bosman reports to Ross Jennings, head of sales and relationship management, RBC Wealth Management – International. With more than 20 years of experience in the sector, Bosman was previously MD at Julius Baer International. Before that, she worked at Deutsche Bank, Citigroup, Credit Suisse and Barclays.

Carmignac, the French asset management firm, appointed David Beacham and Edward Aram-Dixon to join the UK business development team. Beacham joined as business development director, head of regional sales, while Aram-Dixon joined as business development manager. Both men report to David Robson, head of UK retail for Carmignac.

One of the most prominent females in the UK wealth management sector, Dena Brumpton, was appointed as a non-executive director at Schroders, which has built a wealth management JV with Lloyds Banking Group. She was named as a non-executive director of the board of Schroders Personal Wealth, as the JV is known.

ZEDRA, a trust, corporate and fund services firm, appointed Stuart McLuckie as its new UK onshore managing director. He works in the firm's UK office in Cheshire. McLuckie, who has worked in Switzerland, specialises in trusts and succession planning, and has been in the sector for just under 20 years.

UK-based Lincoln Private Investment Office hired two senior figures, Jonathan Lanceley and James Meiklejohn, as well as a prominent financial industry figure to join its investment advisory board, Richard Davidson. Lanceley joined as a partner and advisor, bringing more than 20 years of wealth management experience. He was an executive director at UBS, where he had worked in a number of roles during his 15 years at the firm. Meiklejohn joins as an advisor. He was previously a partner at Redburn Partners, where he spent 13 years in equity sales. At Redburn, he managed relationships with several large investment institutions and hedge funds and was responsible for analysing investment ideas for his clients.

Davidson has more than 25 years of experience in fund management. He was a partner at Lansdowne Partners and the manager of Morgan Stanley Investment Management's $7 billion Global Asset Allocation fund, where he was also chief investment officer and chief European equity strategist in London. He is chairman of the University of Edinburgh Endowment Investment Committee and chairman of Miton Global Opportunities and Aberforth Smaller Companies Investment Trusts.

IQ-EQ appointed Alasdair McLaren to head private wealth in Guernsey. McLaren joined the group in 2015 and moves from client services director, where he oversaw asset protection and estate structuring for ultra-high net worth international families.

Waverton Investment Management appointed former Lazard AM executive Michael Allen to become its chief operating officer. Prior to joining, the 30-year veteran held a series of senior posts, including COO at Augustus Asset Management and head of fixed income administration at GAM. Allen replaced Mark Harrison who has served as COO since 2016 and remained as a consultant to oversee several project completions.

Investment firm CANDRIAM appointed Ryan Welch as a senior relationship manager in its London office, driving funds distribution to discretionary clients in London. Welch began his career in the financial services industry with HSBC Asset Management in 1999. Since then he has worked in sales and marketing at Framlington and AXA Investment Managers. He joins CANDRIAM from Aviva Investors, where he was business development director responsible for London discretionary clients.

Artorius, the UK wealth management firm, hired Peter Cork as senior client partner. He was formerly Kleinwort Hambros' key client director, and had worked there for 20 years.
Switzerland's Financial Market Supervisory Authority, aka FINMA, appointed Thomas Hirschi to be its new head of the asset management division. Prior to this, Hirschi worked at the Financial Services Regulatory Authority of the Abu Dhabi Global Market (ADGM). At ADGM, the Swiss citizen was responsible for the authorisation and supervision of banks and insurance companies for almost four years. Between 2004 and 2015 Hirschi held various senior positions at FINMA.

In a newly-created role, HSBC Private Bank named Jeremy Franks as head of wealth planning and advisory, Europe, Middle East and Africa to help build out the service in the regions. He is based in London at the bank's Cork Street office. Franks has 20 years' experience in private client tax and wealth planning, most recently working with ultra-high net worth clients as CEO at Knox Private Office in London's Piccadilly. Prior to that he spent 12 years at UBS Wealth Management, seven of those as the Swiss firm's UK head of wealth planning advisory. Franks has also worked at PwC in the entrepreneurs and private client team, and he began his career in private client tax at Smith & Williamson.

---
Liechtenstein-based VP Bank appointed Paul Arni as the new chief executive. Arni, a Swiss citizen, previously worked at UBS, Credit Suisse, Bank Julius Baer and Deutsche Bank. Most recently, he was head of wealth management for Switzerland and a member of the board of management of Deutsche Bank (Switzerland). Prior to that, he was market head of Zurich and deputy regional manager for Switzerland at Julius Baer, where he was responsible for private banking operations in the greater Zurich area.

Tim Morgan, a partner at offshore law firm Mourant, was elected to chair the Jersey Funds Association. Since 2003 Morgan has advised promoters, investors, boards, regulators and service providers across asset classes, including private equity, credit, real estate, hedge and liquid securities. Also appointed to the committee were Michael Johnson, who was named as vice chair and who heads one of the largest fund services businesses in the island. Chris Marshall continued as treasurer, Niamh Lalor as chair of the legal and regulatory subcommittee, Martin Paul as the chair of education and Steve Cartwright as the chair of the marketing subcommittee. Caroline Harrington remained as Secretary.

Gresham House, which specialises in alternative investments, appointed Catriona Buckley as institutional business development director. She has more than 15 years' experience building relationships and developing new business opportunities with global institutional investors. Prior to this role, Buckley worked at Fidelity International.

State Street, the US financial group, appointed Jörg Ambrosius as head of its UK, Europe, Middle East and Africa business. Ambrosius, an 18-year State Street veteran, reports to Francisco Aristeguieta, the newly appointed head of State Street's international business. Ambrosius succeeded Liz Nolan who was named head of State Street's Global Delivery team, managing global operations and infrastructure, earlier this year.

Julius Baer named a new chief executive, Philipp Rickenbacher. He succeeded Bernhard Hodler, who had been in the post since 2017 after taking up the role in the wake of the departure of Boris Collardi that year. Rickenbacher was head of intermediaries and global at the Zurich-listed bank and before that was head of advisory solutions for two years. He joined Julius Baer in 2004 from McKinsey & Company.

Bank J Safra Sarasin made new hires in Zurich. Michael Seiler joined the bank in April this year and Rita Amrein joined in July. They brought 25 and 15 years of career experience with them, respectively, and worked in financial advisory services within private banking around the Zurich area. Before this, they worked at Credit Suisse. They report to Raphael Alder, who heads private banking for domestic clients in Zurich.

Credit Suisse in the UK brought over a number of senior figures from rival UBS. Alistair Conner joined earlier in the year as COO for the legal entity of Credit Suisse UK, as well as the UK market area. Conner was previously COO of UBS Wealth Management UK, where he had worked since 2006 in a number of senior roles, including chief of staff and head of business and sales management. Before joining UBS, he ran programmes in the Royal Bank of Scotland Group, following a 13-year career with the Royal Air Force. In his new role Conner will report to Christian Berchem, CEO of Credit Suisse UK.

Helen McDonald joined as a director in the UHNW team and UK head of foundations and impact advisory services. Previously at UBS Wealth Management, McDonald was most recently head of charities, foundations and social investing. Prior to UBS, she worked at Goldman Sachs Asset Management in London and Paris, before becoming a member of the investment committee of Trinity College Oxford. She has also worked at SG Warburg Securities and Kleinwort Benson Investment Management.

David Fagan, director, Brad Werner, vice president, and James Houstoun, vice president, joined from UBS Wealth Management. The three worked together on building out the UK resident non-dom business at UBS. At Credit Suisse they primarily focused on RND and financial services professionals in the private equity and hedge fund industries.

Fagan was previously at UBS Investment Bank before moving to the wealth management division as a client advisor in 2012. Werner has worked in the industry for 12 years, starting at UBS in Melbourne in 2007. He left UBS in 2013 to establish a boutique wealth management firm in Australia, but returned to UBS on moving to the UK in 2016. Houstoun has spent the last eight and a half years at UBS, having joined as a graduate.

PGIM Investments appointed Pascal Weber to help build operations in Switzerland and strengthen the marketing of the firm's asset management capabilities, including its PGIM Funds. Weber joined PGIM Investments from a senior sales role at AllianceBernstein in Switzerland, and before that focused on Swiss institutional clients as a relationship manager for Credit Suisse.

UK peer-to-peer lender Relendex appointed James Hodgson as a business development manager covering the North East region. Hodgson began his career at Yorkshire Bank and joined the property specialist from Assetz Capital, where he was an underwriter director. He also spent time at National Australia Bank as a commercial real estate manager.

Aviva Investors appointed Robert Plaza as a portfolio manager from Key Private Bank, where he was director of equity research, while Nick Nikitas and Adam Schmitz joined as equity analysts from Robert W Baird and Harris Associates, respectively.

The chief executive of Credit Suisse International Wealth Management, Iqbal Khan, left the firm after holding the post since 2015. Philipp Wehle, chief financial Officer of IWM, took over. Khan joined Switzerland's second-largest bank in 2013 as CFO Private Banking & Wealth Management and was appointed to his final role and the executive board in 2015. Prior to this he was with Ernst & Young, Switzerland, in various positions, since 2011 as managing partner for assurance and advisory services - financial services, and a member of the Swiss management committee.

Investec Wealth & Investment hired Catriona Livingstone to boost its Edinburgh team. Livingstone spent nearly a decade at Tcam Asset Management, which was bought by Seven Investment Management (7IM) in 2018. She joined a team of 35 in Edinburgh headed by executive director for Scotland Murray Mackay.
Davina Rich joined Brewin Dolphin as investment director in its St James's London office, where she focuses on developing the international investment business and reports to investment director Mark Hamstead. The 20-year veteran, who moved from Waverton Investment Management, previously spent time at Morgan Grenfell.

Long-time C Hoare and Co executive David Green joined Weatherbys Private Bank as head of credit. Green works with the firm's senior credit officer Sarah-Whitworth Underwood and David Kindred, chief risk officer, and reports to Quentin Marshall, head of private banking.

Nordea, the largest bank in Scandinavia whose headquarters are in Helsinki, named Helene Jepson to become its next chief compliance officer and head of group compliance. Jepson reports to Matthew Elderfield, Nordea's chief risk officer and head of its risk and compliance department.

Avaloq appointed Mathias Schütz to take over as its country head for Switzerland and Liechtenstein. He also became CEO of Avaloq Sourcing (Switzerland & Liechtenstein), the Swiss service centre for the Avaloq Group. Schütz succeeded Tobias Unger, who decided to leave the company. Unger had been at the firm since 2016. Marc Stähli joined as its new global head of sales. Prior to Avaloq, Schütz was chief executive of ARIZON Sourcing, where he and his team implemented an Avaloq platform for Raiffeisen Switzerland. Before this, he had already worked for Avaloq, including roles with responsibility for various international market regions. Over the past four years Stahli has been jointly responsible for the growth of Crealogix as its senior vice president global sales.

North America
First Republic Bank appointed Mark Beach and Rick DuPont as wealth managers based in Silicon Valley on the Peninsula. Prior to First Republic, Beach was a senior vice president at Merrill Lynch/Bank of America, which he joined in 1999 from Lehman Brothers. Beach earned a bachelor of science in managerial economics from the University of California, Davis.
Prior to First Republic, DuPont worked for Merrill Lynch/Bank of America as senior vice president for 18 years. He works with clients to develop a wide range of investment strategies, including managing concentrated stock strategies and pre-IPO stock planning and diversification. DuPont earned a bachelor of science in business administration from the University of San Francisco, and he has the professional designation of Chartered Retirement Planning CounselorSM, CRPC®.
UBS appointed a new deputy head of its Americas chief investment office. Solita Marcelli joined from JP Morgan's global wealth management business where she was global head of fixed income, currencies and commodities, according to an internal memo. Russell Budnick was named JP Morgan's new global head of fixed income, and Scott Schnipper became the new global head of foreign exchange, commodities and rates. Marcelli reports to Mike Ryan, who heads the North America division. He works with John Mathews, head of the family office solutions group.
Raymond James promoted Patrick O'Connor to the post of Northern Division director of Raymond James & Associates (RJA) – the firm's employee advisor broker/dealer. O'Connor has been with the firm for 18 years, serving most recently as Florida regional director in the Eastern Division. He joined Raymond James in 2001 to lead product development and advisor support for Alternative Investments Group and in 2006 co-founded the Wealth Solutions department. Prior to that, he was the Coastal regional director and also led a variety of efforts as part of the Wealth, Retirement and Portfolio Solutions team.
Raymond James appointed Randel Morris. Morris manages the Cranberry Township, Beaver, Oil City, and Williamsport branches and joined Raymond James after 20 years at Hilliard Lyons, where he was most recently director of recruiting. Before that he was regional manager overseeing branch expansion from Michigan through to the Carolinas. He obtained his CFP designation in 1988.
Raymond James brought over financial advisors Austin Heberger and Gavin Lee to join Raymond James Financial Services, which is the firm's independent broker/dealer in Pasadena, California. The advisor duo operate as Arroyo Capital Partners and join from Wells Fargo, where they previously managed about $350 million in client assets. Joining them at Raymond James are Jenifer Graybill, office manager, and Leonard Emocling, client services manager. The team works with a variety of clients, including families, retirees and female investors.
The firm also brought in financial advisor David Ahlquist to join its advisor broker-dealer business. He is based in Houston, Texas. Christie Hayden, practice business manager, also joined. Together they operate as Ahlquist Private Wealth Management of Raymond James. Clients include family offices, healthcare professionals, non-profits, philanthropists and retirees. Ahlquist has 20 years of financial services experience, beginning his career as a private client investment consultant at Charles Schwab in 1999. He later joined TIAA in Austin and Houston, Texas, where he served as a senior wealth management advisor for 15 years. He is a graduate from the University of Maryland.
Carolinas Investment Consulting has appointed John Silvia as director of economics, having recently retired as MD and chief economist at Wells Fargo. Based in Charlotte, North Carolina, he held that position since he joined Wachovia in 2002 as the company's chief economist. (Wells Fargo bought Wachovia in the aftermath of the 2008 financial crash.) Prior to Wells Fargo, Silvia worked on Capitol Hill as a senior economist for the US Senate Joint Economic Committee and as chief economist of the Senate Banking, Housing and Urban Affairs Committee. Before that, he was chief economist of Kemper Funds and managing director of Scudder Kemper Investments.
Silvia holds a BA and PhD degrees in economics from Northeastern University in Boston and has a master's degree in economics from Brown University. His first book Dynamic Economic Decision Making was published by Wiley in August 2011. John's second book, Economic and Business Forecasting was also published by Wiley in 2014.
John currently serves as a member of the Consensus Forecasts Panel of global forecasters.
Raymond James brought over the Henderson Hutter Group, a wealth manager based on the Gulf Coast, to its broker/dealer business. The group was previously with Merrill Lynch. The firm is based in New Orleans and was founded by Lee Henderson and George Hutter. Rounding out the team were Megan Giardina, Christine Shea, financial planner, Patrick Kungl, investment associate, and Alli Eis, business operations coordinator.
LPL Financial brought newly-formed Charton Financial Group, an organization overseeing about $500 million in client assets, to its broker-dealer and RIA platforms. The business is run by Edward Charton, principal, having previously been at FMS Financial Partners, an affiliate of Kestra Financial Partners. Edward Charton began his financial services career in the insurance business, which morphed into a career in investments.
LPL Financial appointed Ashish Braganza as executive vice president for data, analytics and innovation. He reports to Burt White, LPL Financial managing director, investor and investment solutions, and is based at the firm's Carolinas office. Braganza joined with more than a decade of experience. He most recently worked at OppenheimerFunds, where he was a senior vice president and head of client insights and analytics. Prior to that, he was a director of global analytics and business intelligence for Lenovo Group. A thought leader on the topic of data analytics, Braganza has published case studies on the subject and is frequently invited to speak at industry events. He is an active member of the Digital Analytics Association.
LPL Financial said advisors of PacNorth Retirement Group came to its broker-dealer and corporate registered investment advisor platforms. The advisors reported having managed approximately $1.1 billion of brokerage, advisory and retirement plan assets. They join from Raymond James Financial Services. PacNorth Retirement Group is the result of combining two financial practices started in the 1970s: RC Roland, Chad Roland, Blair Roland and Gary Douvia of RDH Investments, and Garry Borders, Matt Borders and Joel White of Borders, White, & Tait. The advisors work with team members Tina Nelson, Drushelle Warnick, Jeanne Schoney, JoAnn Packer and Mason Adams. They operate in Spokane Valley, Washington, and serve individuals and companies across the Pacific Northwest.
Eaton Vance appointed chief technology officers for its investment affiliates: Parametric Portfolio Associates; Eaton Vance Management and Calvert Research and Management investment affiliates. Ranjit Kapila joined Parametric as CTO and head of operations; Desmond Gallacher was promoted to CTO for EVM and Calvert.
Kapila joined from BlackRock, where he served most recently as managing director, global head of portfolio management investment systems. Prior to joining BlackRock in 2006, he spent 12 years in technology development and implementation at Citadel, RDA Corporation and ICARUS Corporation (now Aspen Technologies.). Gallacher joined Eaton Vance in 2014, serving most recently as division head of investment technology for EVM, where he led the strategic direction, implementation and support of EVM's technology and data platforms. Before joining Eaton Vance, Gallacher held senior positions in product management and engineering for Charles River Development and DST Global Solutions.
Following Jay Welker's decision to retire last November, Wells Fargo & Co appointed finance veteran Julia Wellborn to head its private wealth management division. Wellborn joined from Comerica Bank, where she was head of wealth management. Prior to that, she was president of the North Texas region for Wachovia, which Wells Fargo bought at the height of the financial crisis, completing the roughly $12.7 billion deal in early 2009.
Currently based in Dallas, Wellborn will relocate to New York City and is expected to start at the end of August.
Columbus, Ohio-based registered investment advisor Hamilton Capital added four new senior figures. Chief investment officer Tony Caxide and managing directors Mike Faieta, Peter Geldis, and Matt Kirby joined the group. Caxide leads the firm's investment management team and oversees decisions on macroeconomic and portfolio construction. Faieta, Geldis and Kirby each lead on Hamilton's advisory team, which provides planning and advisory services to a national client base.
Citi Private Bank appointed one of its long-standing figures, Cesar Chicayban, as its New York metro global market manager, a position previously held by Ida Liu, who is now head of the private bank in North America. Chicayban, who joined the North America leadership team and relocated to New York from Sao Paulo, Brazil, reports to Liu. At Citi Private Bank for almost 20 years, Chicayban was general market manager for Brazil. In addition to his role as GMM, he is a member of Citi Brazil's executive committee.
Argent Advisors, a division of Argent Financial Group, appointed Jeremy Pendergrass as operations manager in its Minden, Louisiana, office. Pendergrass returned to Argent from Riverstone Software, where he served as chief executive for the start-up software company. Before that, he served as organizational leader at The Bridge Community Church in Ruston.
AE Wealth Management added Richelle Stoneking to the team as director of investment technology and solutions. Stoneking joined AE Wealth in March after spending the last decade working with a competing registered investment advisor and, prior to that, as a trading manager with Mariner Holdings.
Charlesbank Capital Partners, the private equity firm, appointed US industry luminary John Flannery as advisory director. He most recently served as chairnan and chief executive of GE. Flannery will work on evaluating new investment opportunities as well as growing equity value in the Charlesbank portfolio, the firm said in a statement.
With a career at GE going back to 1987, Flannery had a number of leadership roles in the US, Latin America and Asia, including CEO of GE Equity, CEO of GE Capital Asia, CEO of GE India and CEO of GE Healthcare.
KKR, or Kohlberg Kravis Roberts, the global investment house, appointed Emilia Sherifova as as its chief information and innovation officer. She is based in New York.
Sherifova joins from Northwestern Mutual where, as technology officer, she led the company's digital transformation and previously was head of enterprise architecture and engineering.
Prior to joining Northwestern Mutual, Sherifova had CTO roles at LearnVest, a personal finance consumer startup, and at PulsePoint, an advertising technology platform. Prior to that, she had spent 13 years running technology at OTC Markets Group.
Bank of America named Merrill Lynch Wealth Management market executive, Livingston Albritten, as its market president for Memphis. He succeeded Michael Frick, who continued his role as global commercial banking market manager for western Tennessee, Alabama and Mississippi. Albritten is based in Memphis. A 15-year veteran of Bank of America, Albritten continues in his role as Merrill Lynch market executive for the Memphis/Little Rock market.
Jeffries, the US investment banking house which includes wealth management in its offerings, appointed Jonathan Stone as its Asia chairman, based in Hong Kong. It also unveiled a number of other hires in Asia. Prior to joining Jefferies, Stone spent over three decades at CLSA Ltd, where he was chairman and chief executive. He oversaw CLSA's global operations of broking, investment banking, asset management, research and sales.
Ruggie Wealth Management, a central Florida firm with $566 million of assets under management led by Tom Ruggie, affiliated with a Carson Wealth business.
Chilton Trust, the US wealth management group, named Pepper Anderson as its chief executive. She took over from Garrison duP. Lickle, who became vice chairman. Lickle held the post since it was established in 2010. Prior to joining Chilton, Anderson spent more than 20 years with JP Morgan Private Bank, where she most recently served as managing director and market manager for Connecticut and Westchester County, New York.
Argent Trust Company appointed Tiffany Fontenot as a trust administrator in the Lake Charles office. She reports to vice president and trust officer Jim Christman. Fontenot joined Argent from the Calcasieu Parish Sheriff's Department, where she served as a senior administrative assistant for the past 19 years. Fontenot took over her role from Doris Stephens, who will retire after 15 years with Argent Trust.
International law firm Withers has hired Bryan H Kelly as a partner in its Los Angeles office. Kelly joins other partners Charles Kolstad and Eva Wolf and he is a private client and tax lawyer who joins Withers from Venable.
Kelly's practice involves both corporate and personal tax advice on domestic and cross-border matters, working with multinational companies and successful families with complex interests. He also represents sponsors and investors in connection with the formation and operation of private investment funds.
Prior to his tenure at Venable, Kelly worked in the international tax services group at Ernst & Young and was in private legal practice in California and New York.
Aviva Investors added three new hires to its equities team in Chicago. Robert Plaza joined as a portfolio manager from Key Private Bank, where he was director of equity research. Nick Nikitas and Adam Schmitz joined as equity analysts from Robert W Baird and Harris Associates, respectively. A third analyst Nick Clare joined Aviva in February. The new hires report to Susan Schmidt, Aviva Investors' head of US equities.
InvestCloud appointed Rebeca Sanchez Sarmiento as its chief financial officer. The role was a newly-formed one. Sanchez Sarmiento joined from ATTOM Data Solutions, where she served as CFO; previously, she was in senior finance roles at Smart & Final, Deutsche Bank, and Citigroup.
A former UBS Wealth Management managing director in the US set up a new business with a raft of erstwhile colleagues, Venture Visionary Partners, and partners with Dynasty Financial Partners. The new business has 11 professionals in total. Findlay has more than 24 years of experience in wealth management and is based in Toledo, Ohio.
The following former UBS people work with Findley:
-- Robert Retzloff, chief operating officer. With over 23 years of experience in the investment industry, previously he was account vice president-financial advisor at UBS;
-- Brian Funkhouser, managing director, investments/retirement plan consulting. Previously, he was a senior vice president - wealth management, and senior retirement plan consultant at UBS; and
-- John O'Brien director, retirement plan consulting. Previously, he was a senior retirement plan consultant and senior wealth strategy associate at UBS. He has more than 11 years of experience.