People Moves
Who's Moving Where In Wealth Management? - Schroders, HSBC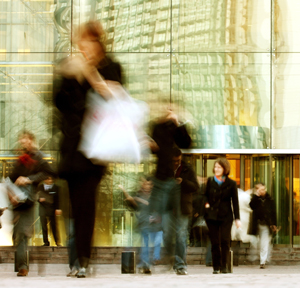 The latest moves in wealth management from across Europe and the UK.
Schroders Personal Wealth
Schroders Personal Wealth, has appointed Jessica Miller as head of proposition and Claire Walsh as head of advice strategy. Starting this month, they will report to the group's chief commercial officer David Lawrence. The financial planning business is a co-venture of Lloyds Bank and Schroders which was launched earlier this summer in order to broaden the scope of wealth management and target those with at least £100,000 in savings or other assets.
Miller joins the venture from seven years at Hargreaves Lansdown, most recently as lead investment proposition manager. Walsh joins from Schroders, where she was personal finance director. Before that, she worked at Aspect8, part of Benchmark Capital.
Commenting on the hires, Lawrence said: "Both will help in the design of a fresh and transparent financial planning service at Schroders Personal Wealth, with our client relationships and needs at the heart of any advancement in our services."
HSBC Global Asset Management
Promoting internally, HSBC Global Asset Management has appointed Tina Radovic as the new global head of credit research. Radovic has been running the credit research team in Paris for the past decade and will remain in the Paris office.
She will be in charge of the global credit research platform and a 44-person research team. The group established the platform in 2002 as its fixed income offering, which manages around $179 billion in assets.
Prior to joining HSBC, Radovic was a sell-side credit analyst at Crédit Agricole Indosuez and Crédit Lyonnais. She will report to Xavier Baraton, global CIO for fixed Income and alternatives.