Pictet Names New CEO, Chairman For Asian Wealth Arm
Tom Burroughes, Group Editor, 20 August 2019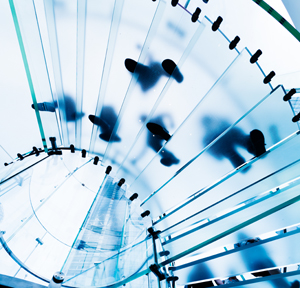 Among the other changes, Pictet is recruiting 18 people to boost its Asia region.
Pictet is shaking up its Asian wealth management business with a raft of boardroom changes and the addition of 18 recruits. The move comes amid a number of previous hires in the region by the Geneva-based private bank.
Claude Haberer, equity partner of the Pictet Group and chief executive of Pictet Wealth Management (PWM) Asia, is named chairman of PWM Asia. Tee Fong-Seng will succeed him as CEO, with effect from October this year. Alex Ng will take over as CEO Hong Kong Branch and of PWM North Asia from Sharon Chou, who will assume the new role of deputy CEO of PWM Asia.
Haberer will support Boris Collardi, the group's managing partner responsible for PWM Asia. Haberer has led the expansion of Pictet's wealth management business since 2011.
These governance changes are subject to regulatory approvals.
Tee Fong-Seng was most recently chairman of EFG Bank's Asia advisory board. Previously, he was vice chairman in Asia and CEO of the Hong Kong branch for Credit Suisse, among other senior positions. A Singapore national, he will be based in Singapore. Dominique Jooris, CEO of PWM South Asia and of Bank Pictet & Cie (Asia) in Singapore, will also report to Tee Fong-Seng.
Sharon Chou, CEO of PWM North Asia and of Pictet's branch in Hong Kong, has been a central figure in growing the firm's North Asian wealth management business. She will assume the position of deputy CEO of PWM Asia, reporting to Tee Fong-Seng.
With effect from November 2019, Tee Fong-Seng will be joined by Alex Ng, along with a team of 18 professionals with Greater China expertise, who will be based in Hong Kong.
Alex Ng, previously Credit Suisse's market head for China, will take over from Chou as CEO Hong Kong Branch and of PWM North Asia. Ng has 30 years' experience in wealth management in the Greater China markets, first with Citi and UBS, then with Credit Suisse. He will be based in Hong Kong, reporting to Tee Fong-Seng.
Pictet Wealth Management employs more than 250 staff in Asia, based in Hong Kong and Singapore.