People Moves
Who's Moving Where In Wealth Management? - Brown Shipley, Weatherbys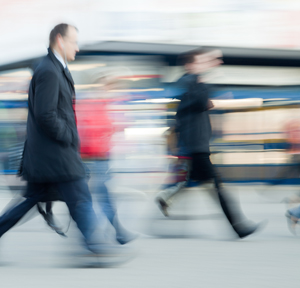 The latest senior executive moves for wealth management in Europe, the Middle East and Africa.
Brown Shipley
Brown Shipley, has appointed David Scammell as fixed income and macro strategist and Amish Patel as senior equity analyst. They join the firm's investment office, headed by Toby Vaughan, chief investment officer.
Scammell has spent 25 years working in fixed income markets. His career has included roles with the Bank of England, Central Bank of Finland and the Bank for International Settlements; as well as senior positions at the United Bank of Kuwait, Schroders and Santander Asset Management.
Patel has 10 years' experience of focussing on stock selection and equity portfolio management at firms including Janus Henderson Global, Quilter Cheviot and Talisman Global.
The moves follow the appointment of a new head of direct equity, Amrendra Sinha, in January, and Cyrique Bourbon, as an asset allocation strategist in April.
Weatherbys
Weatherbys Private Bank has appointed David Stead to join its London office, taking immediate effect.
Stead joins as a senior private banker from Investec Private Bank, reporting to Oliver Barnett. This follows the hire last month of David Green from C Hoare and Co as head of credit. Stead has nine years' banking experience and prior to Investec Private Bank he worked at Coutts & HSBC. He will join the investment and advice committee, chaired by John Butters, chief investment officer.