Red Tape Squeezes Investors' Choices, Creates New Risks, Think Tank Warns
Tom Burroughes, Group Editor , 7 August 2019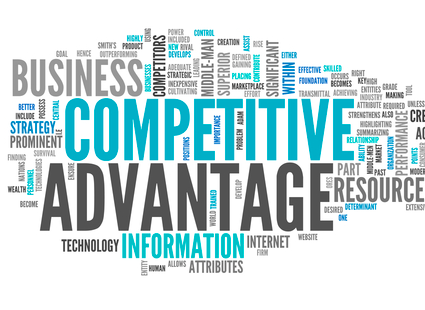 After its recently-published report, New City Initiative talked to this publication about the malign impact of the raft of regulations that have been rolled out since the 2008 crisis.
Are there specific types of wealth management function that are suffering particularly because of this disproportionate impact of regulations, as set out?
Smaller firms right across the value chain are suffering, from IFAs through to private client wealth managers and institutional asset managers. At every level, post-crisis, the amount and complexity of regulation has increased hugely, so the associated costs have too. The burden has become so large that IFAs are exiting the industry or having to tie up with larger firms or networks to ease that burden. The same is true of wealth managers, which are hoovering up IFAs and competitors to give them scale that can more easily absorb the costs. There are a number of problems that result from this, but two key problems are:
1) As the administrative costs of giving good, bespoke, financial advice to individuals rise substantially, firms will focus on wealthier individuals only. The remainder, who you might argue are most in need of financial advice, are least likely to be able to get it.
2) As the pools of capital held by wealth managers and on platforms get larger and larger, in order to keep costs down and benefit from economies of scale, they need to reduce the bespoke nature of advice and provide more homogenous advice/service (for example, by limiting the number of asset managers they allocate to). They are therefore allocating larger and larger amounts of capital to investment strategies, and thus need fund managers with lots of capacity available. Fund managers with less capacity, or greater discipline about how they manage it, cannot access these pools of capital.

What hope can NCI have that its case will be heard in the current climate? How does Britain's possible departure from the EU factor into its thinking (given that Brussels has driven much of the legislation you cite, such as MiFID II)?
The coverage our paper has received suggests people will listen, given the importance of the asset management industry to the UK (partly from a job creation, tax revenue and export perspective, but most importantly in terms of engendering a savings culture and ensuring people have provided for their retirement). We have been engaged in regular dialogue with the FCA, who to their credit are listening, but we recognise that whilst we are members of the EU there is a limit to what the UK can do. However, if/when we exit, depending on the terms, we should have more freedom to tackle this. We are also due to meet HM Treasury next month and will be making the case to them.

Are there specific examples of adjustments in regulations that you favour that have been adopted in other parts of the world which you would give as examples to emulate?
The specifics will depend on the type of Brexit, but what we are really advocating is for greater proportionality in regulation and a greater emphasis on principles, rather than prescriptive rules. Andrew Bailey, CEO of the FCA, has made similar comments. The reality is that an asset management firm with ten clients, all of which are large, sophisticated pension or sovereign wealth funds, does not need to be regulated in the same way as a firm with 100,000 clients which are a mix of institutional and retail investors, and the regulatory framework needs to be adjusted to account for this.

Is the problem one of there being too many rules in general, and that lawmakers should focus on punishing force, fraud and theft, create rapid enforcement, and otherwise get out of the way? Also, is there a need to encourage ownership models in which managers have to "eat their own cooking" or have "skin in the game" so they are less likely to damage clients?
Yes - there are too many rules, some of which are complex and lack clarity, and others which have unintended consequences and appear to serve little purpose. The ownership model is critical. NCI was formed in 2010 as a response to the fallout from the financial crisis because all financial services firms were considered part of the same bucket. NCI argues that firms with a high degree of owner-management foster an independent and entrepreneurial culture, which not only creates growth, jobs and value-add for the economy, but also tends to have a different approach to risk on account of that strong alignment of interest with customers. Owning a meaningful stake of the firm you work for means that your individual reputation is completely intertwined with that of the firm, and as a result your approach to risk and the actions of your colleagues reflects that.