Pictet AM Remains Negative On Global Equities
Tom Burroughes, Group Editor , 6 August 2019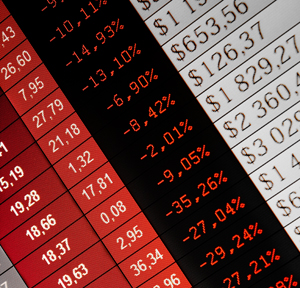 The Swiss firm has updated the market about where it has positioned its portfolios in the current climate.
Pictet Asset Management remains underweight about global equities, concerned that stock markets could sell off because investors have become too optimistic about how far central banks will cut interest rates.

"Investor positioning in both S&P futures and world government bonds has raised our concerns about potential selloffs in the US equity and global sovereign debt markets," Luca Paolini, chief strategist at Pictet Asset Management, said in a note yesterday.

"Investors betting that central banks around the world will provide significant stimulus to arrest an economic slowdown may have pushed global equity markets to all-time highs, but we don't think economic conditions justify the sort of global liquidity boom financial markets have discounted," he said.

Paolini said that his firm is also cautious about bonds, particularly when a record $13 trillion of global debt is yielding below zero. He said that Pictet AM cannot justify holding a larger-than-benchmark weighting over three to six months in any investment-grade bond market.

"We have cut our last remaining overweight government bond position, US Treasuries, to neutral this month," he continued.

He also argued that the rally in investment-grade bonds has been built on "shaky" foundations.

"Expectations for interest rate cuts are overly optimistic. History shows the US central bank only delivers rate reductions of 100 basis points or more when the economy is contracting. What is more, US inflationary pressures are building. Investor positioning in world government bonds suggest the asset class is now 'overbought', increasing the probability of a selloff over the near to medium term. Valuations don't offer support either," he said.

Elsewhere, the Swiss firm has increased its weighting on the Swiss franc to overweight. In a period in which advanced economies are keen to devalue their currencies, Paolini said the franc is likely to "hold up best". It is also overweight in cash.