Reports
Solid Q2 Results For Goldman Sachs, Equities Shine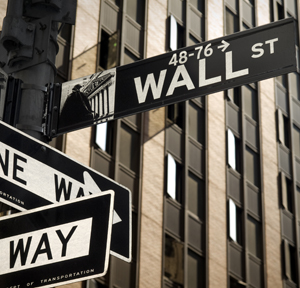 Following better than expected results from Citi Group and JP Morgan this week, Goldman Sachs also lifts Wall Street spirits.
In second quarter earnings' results announced yesterday, Goldman Sachs topped analysts' expectations posting net revenues of $9.46 billion (£7.3 billion), 7 per cent up on the last quarter and down 2 per cent from a year ago.
The Wall Street firm said the year-on decline was largely down to lower net revenues in its investment management and investment banking divisions, somewhat offset by higher net revenues in investing and lending.
Net revenues from its investment management arm came in at $1.59 billion for the second quarter, down by 14 per cent year on year and up by 2 per cent on the previous quarter. The decrease was attributed to lower incentive fees and lower transaction revenues. The firm saw investments managed increase by $61 billion for the quarter to a record $1.66 trillion.
"We're encouraged by the results for the first half of the year as we continue to invest in new businesses and growth to serve a broader array of clients," said David Solomon, who took over as chief executive nine months ago with a mandate to expand services at the bank and diversify revenues streams.
As part of this effort in May, the bank made its largest acquisition in a decade agreeing to buy United Financial Capital Partners for a reported $750 million. The boutique wealth manager, which has around $25 billion under management, should add a significant number of high net worth individual investors to Goldman.
Despite a general sentiment that trade tensions and other geopolitical uncertainties could dampen client activity, Solomon said the bank is "well positioned to benefit from a growing global economy. And, our financial strength positions us to return capital to shareholders, including a significant increase in our quarterly dividend in the third quarter."
Earnings per share came in at $5.81 for the quarter, above analysts' expectations of $4.89 a share.
Equities stood out, posting net revenues of $2.01 billion, up by 20 per cent from a year ago and the second highest quarterly performance in four years. Net revenues for investing and lending were also strong at $2.53 billion for the last quarter, up by 16 per cent from a year ago and by 38 per cent on the first quarter of 2019, the best quarterly performance in eight years, the bank said.
Fixed income has proved more of a challenge, falling in consecutive quarters, and down by 13 per cent the last quarter at $1.47 billion.