Surveys
Next Generation Of Retirees Won't Only Support Themselves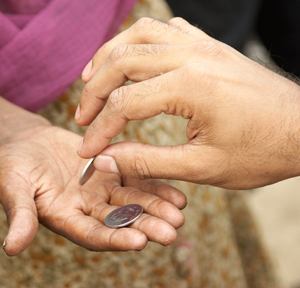 Figures show a steep rise over the next 20 years in the number of families having to support multi-generations of retirees at the same time.
In the next 20 years, the number of families containing more than one generation of retirees is expected to double, highlighting how retirement income may become increasingly stretched across generations as people live longer and family structures change.
The details come from a new study on generational wealth and retirement planning by UK wealth advisor St. James's Place. Using data from the Office for National Statistics (ONS) and research from 4,000 UK adults taken in April 2019, the report shows that a quarter (24 per cent) of future retirees expect to provide financial support for someone other than their current partner in retirement, such as children, grandchildren, a former partner or a partner's children – compared with just 7 per cent among today's retirees.
Currently, 624,000 families have more than one generation of retirees. According to ONS data, that number is set to rise to 1.2 million households in the next 20 years.
It casts new doubts on how prepared families are for later life planning and the consequences of family members living longer in retirement at the same time as healthcare costs continue to rise.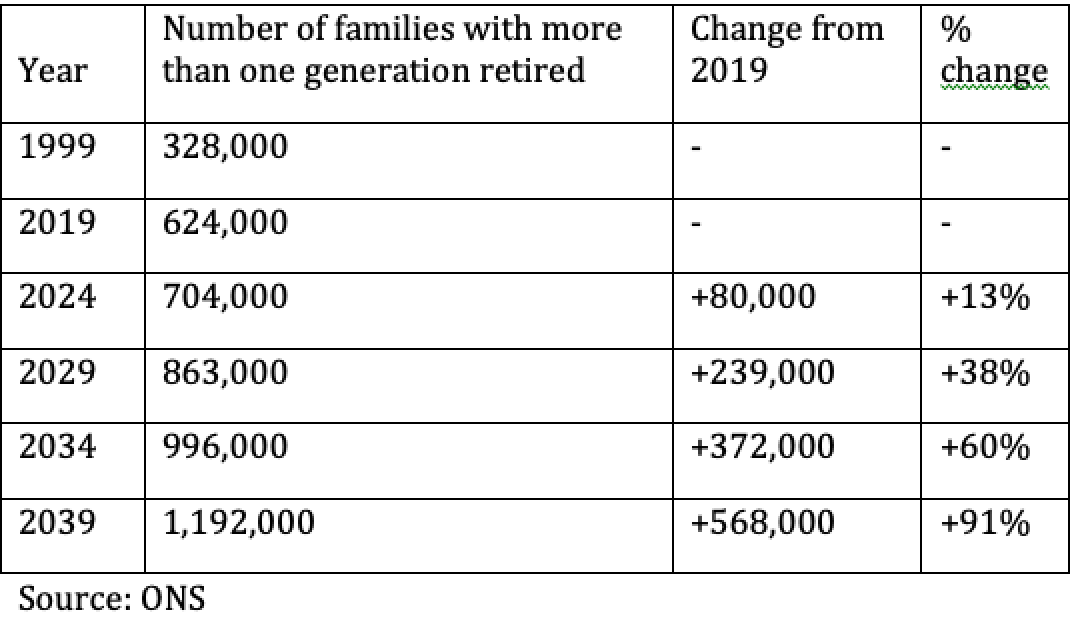 The research also showed that the amount people expect to pass down is falling. Current retirees with £50k or more in assets, who want to pass down part of their retirement to another generation, hold an average of £261,375 in retirement funds (including pensions, investments and SIPPS). On average, these retirees expect to pass on almost half that amount (£124,676 ) to another generation, the study found. By comparison, future retirees with £50k or more in assets hold an average of £235,143 in retirement funds and expect to pass on just 32 per cent (£74,070) of their funds to another generation.
Advice helps
A majority (80 per cent) of those who received ongoing face-to-face financial advice said they were confident they had sufficient funds to retire on, compared with just a third among those not receiving advice.
Claire Trott, head of pensions strategy at St. James's Place, warned: "With people living longer, the make-up of today's modern family changing, and retirement provision more and more the responsibility of the individual, the way we need to think about planning for the future has fundamentally shifted. The next generation of retirees can't expect to follow the same path as those currently in retirement."