Surveys
SRI: Interest Not Matched By Reality For European Investors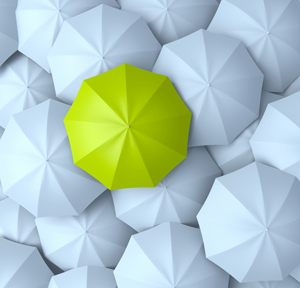 For all the goodwill surrounding socially responsible investing (SRI), a new survey shows that a few more investors are kicking the tires, with a majority turning to the media rather than advisors for information.
A Kantar study for BNP Paribas Asset Management showed that interest in SRI rose by just 5 per cent year-on-year among European individual investors. While two-thirds expressed a willingness to invest in SRI funds and half wanted more advice on the sector, between just 5 to 7 per cent said they had actually made investments into SRI funds (with French respondents scoring at the high end of that range).
The study was conducted at last December's COP 24 climate conference in Poland. Kantar polled 5,000 individual investors at the event from Germany, Belgium, France, Italy and the Netherlands, each with assets of more than €50,000 ($56,400) to invest. Their tepid response to SRI rather debunks the notion that themed international events hold much sway over investor behaviour.
Demand for SRI was strongest in Italy (65 per cent), followed by Germany (55 per cent) and France (41 per cent), but less so in Belgium (39 per cent) and the Netherlands (31 per cent), where individual investors were more sceptical about SRI's performance potential.
Only a fifth overall believed that SRI could offer returns equivalent to traditional investments. This equates in individual countries to 24 per cent in Italy, 21 per cent in France, 20 per cent in Germany, 17 per cent in Belgium, and down to just 11 per cent among the Dutch. Risk and performance were the most cited concerns across the board in these countries.
Access to information was one obstacle preventing greater uptake. Nearly half expected their financial advisors to be the go-to resource, but more than half said they found most of the information they were seeking from the media.
In ranking the areas of sustainable investment they cared most about, environment and climate concerns were the top criteria for 28 per cent of respondents, ahead of social (15 per cent) and food (10 per cent).
BNP Paribas, who commissioned the study and launched an SRI strategy in March to educate investors, said that there has been a "significant increase" in demand for SRI but there was a "long way to go to re-orient individual investors' thinking towards a more SRI-focused approach." Also lacking are sufficient explanations of how investors can contribute to a better future through SRI investment, which is now more urgent than ever, the group said.
"We will continue to promote SRI solutions and to educate our clients and our distribution networks within the BNP Paribas Group, in particular with regard to performance." said Emmanuel Collinet de la Salle, who heads up commercial development and retail for wealth management.
The French bank has put out a number of performance tools for investors, including the 'Investo' app that teaches them about the savings to be found in SRI models using real-life situations.