People Moves
Avaloq Names New Switzerland Boss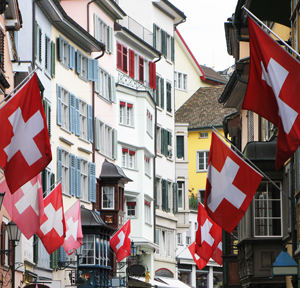 There are changes at the top of the wealth and banking technology business.
Avaloq, the private banking and financial services technology firm, has appointed Mathias Schütz to take over as its country head for Switzerland and Liechtenstein from mid-August. He will also become CEO of Avaloq Sourcing (Switzerland & Liechtenstein), the Swiss service centre for the Avaloq Group.
Schütz will succeed Tobias Unger, who has decided to leave the company, Avaloq said in a statement. Unger has been at the firm since 2016.
Separately, Avaloq, which is based in Switzerland, said Marc Stähli will join as its new global head of sales.
Prior to Avaloq, Schütz was chief executive of ARIZON Sourcing, where he and his team implemented an Avaloq platform for Raiffeisen Switzerland. Before this, he had already worked for Avaloq, including roles with responsibility for various international market regions.
With regard to Stähli, over the past four years he has been jointly responsible for the growth of Crealogix as its senior vice president global sales.
Both men will report to Paco Hauser, head of global markets at Avaloq.