Who's Moving Where In Wealth Management? - SVM, Artorius, Others
Editorial Staff, 28 June 2019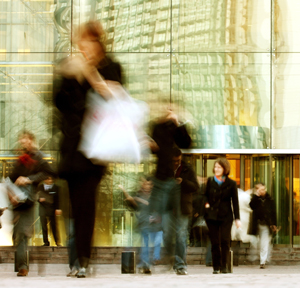 The latest moves in wealth management from across Europe and the Middle East.
SVM Asset Management
SVM Asset Management, the Edinburgh investment firm, has appointed Jonathan Beckett and Jonathan Hewitt as non-executive directors.

Beckett has nearly 20 years' investment industry experience as a fund selector and is an industry campaigner on fund governance, transparency and environmental social governance issues. He is the author of the book, New Fund Order. He previously worked at Scottish Widows and Lloyds as a fund gatekeeper, and in fund analysis and governance roles at Franklin Templeton Investments. He is also an independent member of the Investment Advisory Committee of Royal London.

Hewitt was previously with Fidelity International as head of personal investing and, prior to that, head of UK marketing. He has extensive experience of strategy and delivery of sales and marketing, and has been in senior roles in a number of insurance organisations including Standard Life, Aegon and Sainsbury's. He was previously a member of the Standard Life Investments Ethical Funds Advisory Group.
Artorius
Artorius, a UK-based wealth management firm created in 2015, has appointed former senior Coutts banker Steve Brandreth with the remit of establishing a Midlands region office. Brandreth, who worked at Coutts for 16 years, will work alongside client manager Paul Hutchinson.
Artorius specialises in succession planning and complex wealth management. It provides wealth advice, family governance, portfolio management, multi-jurisdictional advice, credit structuring, and advice on real estate and classic cars.
Tilney
UK wealth management group Tilney has appointed Grant Morrice as a financial planner. Morrice will join the Tilney team in Edinburgh, which this month relocated to a new, larger office in Morrison Street.

Morrice joins from St James's Place where he ran his own practice for over four years. Prior to this, he was with Aberdein Considine working from their Perth, Edinburgh and Glasgow offices.
Carey Olsen
Offshore law firm Carey Olsen has appointed Stephen Gie as a senior associate in its banking and finance practice in Jersey. Gie was admitted as an attorney of the High Court of South Africa in 2003 and is experienced in advising on corporate, banking and finance matters.

He joins Carey Olsen after 12 years with Cliffe Dekker Hofmeyr in South Africa where he was most recently a director and senior lawyer in the finance and banking department, advising major financial institutions and borrowers on a wide range of high-value and complex financial and commercial transactions.

BTON Financial
BTON Financial, an outsourced dealing desk for asset managers, has appointed two non-executive directors. Electronic trading experts Brian Schwieger, current global head of equities at the London Stock Exchange Group and Tony Walker, former managing director of EMEA EXecution Services at Merrill Lynch, have joined BTON Financial in an advisory capacity.

The firm says smaller asset managers can compete against their larger peers by using its dealing desk services. Pressures on smaller businesses have intensified since the arrival of new rules such as the European Union's MiFID II regime a year ago.

Schwieger, has been at LSEG since 2013, and is now responsible for equity markets in London and Milan as well as co-head of ETF and fixed income markets in London. He is also a non-executive director of MTS, a European fixed income trading platform. He was previously an MD at Bank of America Merrill Lynch.

Walker has more than 20 years of experience in electronic trading. He started his investment banking career at Lehman Brothers and joined the nascent electronic trading business. In 2006, he joined Merrill Lynch and helped establish the electronic trading franchise.