Alt Investments
US, Other Wealthy Nations Log Modest House Price Gains; China Shines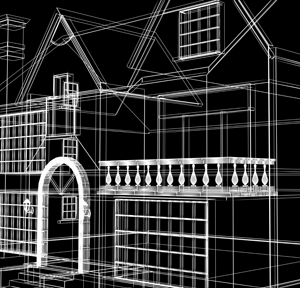 Most countries that are home to major wealth management centres posted relatively modest house price growth in Q1. Mainland China, meanwhile, logged double-digit results.
US house prices rose by 3.7 per cent in the first quarter of this year, a result that puts it in 29th place out of a total of 56 nations tracked by real estate consultancy Knight Frank, but the country did at least avoid price falls as logged in countries such as Finland, Australia and Israel. Such data, while it needs to be interpreted carefully, can shed light on the health of countries with significant financial centres. Hong Kong, Singapore, London and Switzerland have posted modest price growth at best.
By contrast, the central European state of Slovenia heads the Knight Frank Global House Price Index for Q1 2019, showing a year-on-year surge of 18.2 per cent, ahead of Latvia's 11.9 per cent rise and China's 11.6 per cent gain. The Mediterranean island of Malta (which does have a small but significant financial services hub) comes fourth, at 10.8 per cent, followed by the Czech Republic, at 9.9 per cent.
Besides China, the highest price gains for an Asian country are for Japan (5.2 per cent); New Zealand had a gain of 4.3 per cent, and Singapore logged a 2.5 per cent rise.
The UK's index rose by only 1.4 per cent on the year, with Brexit uncertainties and government tax changes to property taking a toll. Switzerland's index fell by 0.1 per cent.
Overall, the index for the world as a whole increased by 3.9 per cent in the year to Q1 2019; the index's weakest rate of annual growth in three years. Rising risks to global economic growth in the form of trade tensions, weaker Chinese gross domestic product growth and prolonged Brexit negotiations are influencing buyer sentiment.
Hong Kong's index rose by 1.1 per cent, Knight Frank said. (The figures came out before the recent civil disturbances in Hong Kong.)
Transatlantic
"Three years ago the US and UK sat side-by-side in the rankings but 17 places now separate the two countries. Despite posting annual growth of 3.7 per cent, the rate of growth across the US is slowing - down from 6.5 per cent in Q1 2018. In the UK, political uncertainty has led to a "wait and see" effect with prices up by 1.4 per cent over the 12-month period," Knight Frank said.
Asia
Commenting on the figures for China, Knight Frank said: "Whilst we expect Hong Kong prices to remain largely stable during the remainder of 2019, the Greater Bay Area (excluding Hong Kong and Macau) will see continued growth, albeit in single digits. Across the rest of mainland China we expect price inflation to be tightly controlled via a range of stringent policy measures."