People Moves
Who's Moving Where In Wealth Management? - Brewin Dolphin, VNX Exchange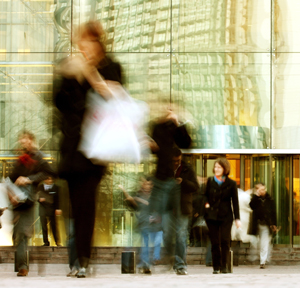 The latest moves in wealth management from across Europe and the Middle East.
Brewin Dolphin
Discretionary wealth manager Brewin Dolphin has appointed Menna Cule to head its Oxford and Birmingham offices.
The London-based firm, which manages £42.4 billion in total funds, said that Cule will manage a joint team of over 50 people across both offices, and replace current head of office, Adam Wilkins, who is stepping down to focus on managing investments for his clients. However, he will remain as divisional director of investment management.
Cule joined Brewin Dolphin in 2016 and has been promoted from head of regulated advice and performance at the firm.
VNX Exchange
VNX Exchange, a digital asset marketplace for venture capital investments and Luxembourg-based fintech companies, has made a series of appointments to its leadership team to push product development and prepare for a commercial launch.
Using modern crypto-technology, the platform tokenises VC funds' startup portfolios after a series of checks and offers them for trading to a broad pool of investors. There have been a number of moves by firms in countries such as the US and Switzerland to "tokenise" alternative investments such as private equity, widening the investor pool beyond the usual field of ultra-wealthy clients and institutions.
Frabrice Croiseaux joined VNX Exchange as a member of the board of directors. He is chairman of the board of directors at Infrachain, a Luxembourg-based group in the blockchain space. He is also the CEO of InTech SA, an IT consultancy, and a leader of the blockchain working group of the Fédération des Tiers de Confiance Numérique which brings together different institutions, enterprises, startups as well as technical and legal experts who provide or use digital services.
VNX Exchange also appointed Evgeny Gavrilov as the new chief technology officer. Gavrilov has two decades of experience in IT. He held several leadership technology positions at the Moscow Exchange and investment organisations including Sberbank CIB, Troika Dialog and Deutsche Bank.
Additionally, the organisation appointed Ilya Makhnachyov as its head of trading. He will focus on product development. He has more than 15 years of experience as a trader in leading Russian investment companies such as Troika Dialog/Sberbank CIB and Renaissance Capital, as well as crypto funds.