Summary Of Executive Moves In Global Wealth Management - March 2018
Editorial Staff, 13 June 2019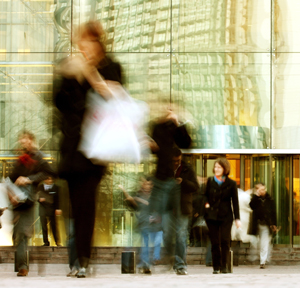 Moves in wealth management from around the world during the month of March.
VP Bank appointed Dr Thomas R Meier as the second vice president of the board of directors. He joined the board on a three-year term in April 2018, and in his new role he became a member of the private bank's nomination and compensation committee. Meier spent over three decades in international banking, with an emphasis on Asia, including more than 10 years as CEO Asia at Julius Baer.
Credit Suisse has appointed Josephine Kee Hong S Yap as its chief representative in the Philippines, signalling the Swiss bank's wealth management push in the country.
Yap will be based in Manila and will report to Christian Senn, market group head for the Philippines, Credit Suisse Private Banking Asia-Pacific. The bank created the representative office for its wealth management business in April last year after winning a licence from the Securities and Exchange Commission and gaining regulatory approval from Bangko Sentral ng Pilipinas.
Yap has almost three decades of experience in the Philippines financial services industry. She joined Credit Suisse from Metropolitan Bank and Trust Company where she was most recently the head of Private Wealth Countryside, financial market sector, leading a team of senior relationship managers with respective regional coverage across the Philippines. Throughout her career at Metrobank, Josephine had extensive experience in bank branch management and operations.
UBS Asset Management appointed a new head of its real estate and private equity business. It named Joseph Azelby as head of real estate and private markets. Azelby leads a platform that operates in the US, Europe and Asia. Azelby is based in New York and reports to Ulrich Koerner, president of UBS Asset Management and UBS Group EMEA. Prior to this, Azelby worked at JP Morgan where he was CEO of its real estates global assets business. And before entering finance, he was a former American footballer, playing as linebacker for the Buffalo Bills in 1984.
He took over from Thomas Wels who was named divisional vice chairman for UBS Asset Management. (Wels had been in the post from December 2012.)
The president and chief executive of Asian investments giant Nikko Asset Management, Takumi Shibata, stepped down after six years in the posts. Shibata joined the firm in July 2013 as the executive chairman. He became president and chief executive in January 2014. Hideo Abe and Junichi Sayato was appointed as representative directors and co-chief executives. Abe also holds the title of president and Sayato the title of chairman.
Julius Baer appointed Raymond Li as group head for Greater China, a newly-created role by the Zurich-listed private banking group. Li reports to David Shick, head of private banking for Greater China. Prior to this, Li acquired more than 20 years of experience in private banking. He was most recently market head for Hong Kong at Standard Chartered Private Bank, a position held since 2007. Prior to that, he held senior wealth management posts at Barclays Private Bank and Lloyds Bank.
HSBC Private Banking named two senior figures for its Asia business. Gabriel Tam was appointed regional head of UHNW Solutions, Asia, with responsibility for connecting "sophisticated clients" with the product capability of both HSBC's Private Banking and Global Banking and Markets product teams. Tam has more than 17 years of financial markets experience.
Tam was most recently the Asia-Pacific head of equity derivatives distribution at Bank of America Merrill Lynch in Hong Kong, responsible for sales of flow and structured Asian equity derivatives to institutional clients globally. Prior to that, Tam was Asia-Pacific head of convertible bonds distribution at BAML.
It also appointed Erik Bergqvist as head of UHNW segment management, to develop and deliver the private bank's proposition. Bergqvist and a new UHNW servicing team supports UHNW clients across Asia-Pacific. Bergqvist, who was previously at Julius Baer and UBS, brings more than 17 years of financial services and wealth management experience.
AMP Capital appointed Debbie Alliston as chief investment officer in the Australia-listed firm's multi-asset group. Reporting to Simon Warner, AMP Capital global head of public markets, Alliston is responsible for a range of teams. Alliston is the firm's head of multi-asset portfolio management and she is portfolio manager for AMP's default Corporate Super offerings. Prior to joining AMP Capital, she worked at Apostle Asset Management as an investment director since 2007, where she was responsible for the management of the ongoing affiliate programme, including investment due diligence and manager selection and review.
MSCI, the provider of indices and portfolio analytics, appointed Beng Eu Lim as head of South Asia client coverage. Based in Singapore, Lim is responsible for strengthening MSCI's presence in South Asia, specifically in the Association of Southeast Asian Nations region and India, while also enhancing coverage of leading asset owners and other clients. He reports to Jack Lin, head of APAC client coverage, who joined MSCI in May 2018.
Lim joined MSCI from Bento Invest, a business-to-business robo-advisor and digital wealth technology provider, where he served as the head of institutional client engagement. In previous roles, Lim managed the Asia asset owner and insurance sector sales for State Street Bank and Trust in Singapore.
Peter Lam, a former senior figure at the private banking arm of Standard Chartered, joined the Asia team of BNP Paribas. Lam was managing director and deputy market head at StanChart, a firm he joined in 2017 from HSBC Private Bank. Previously, he had worked at UBS and Citigroup.
Vistra, the trust, fund administration and corporate services provider, appointed Alan Brown as group chief executive and Geoff Weir as group chief financial officer. After former CEO Martin Crawford moved to be non-executive director last June, Vistra chairman Simon Hinshelwood was acting as interim executive chairman while the firm hunted for a successor. Hinshelwood resumed his non-executive chairman role. Geoff Weir is now Vistra's new chief financial officer following the departure of former CFO Lawrence Tsang in 2018.
Brown and Weir are based in Hong Kong. Brown has worked in several industries and has lived and worked in the UK, Europe, and Asia, and has particularly strong China experience. Most recently, he was CEO of ASCO Group - an Aberdeen, Scotland-based global oil and gas services company. Weir has held a number of group CFO positions with global companies, including Scotts Philips Associates, Exridge, Digicel, and most recently Sinar Mas in Indonesia. He has extensive experience in strategy, planning, operations, M&A, compliance, and risk management in multiple sectors.
US-based investments house Kohlberg Kravis Roberts, aka KKR, appointed a head of strategy and business development for the Asia-Pacific region - Kate Richdale.
Richdale works with KKR's senior leadership team in Asia to help the firm expand its platform across business and new investment strategies. She joined KKR from Goldman Sachs in Hong Kong, where she was chairman of investment banking in Asia Ex-Japan. Prior to that, Richdale was the co-head of the firm's investment banking division in Asia Ex-Japan. Previously, she worked at Morgan Stanley.
Singapore's United Overseas Bank appointed a new senior vice president as part of its efforts to scrutinise regional funds. The appointee was Ernst Low, formerly of AXA Insurance Singapore where he had been head of investment and wealth management.