Summary Of Executive Moves In Global Wealth Management - March 2018
Editorial Staff, 13 June 2019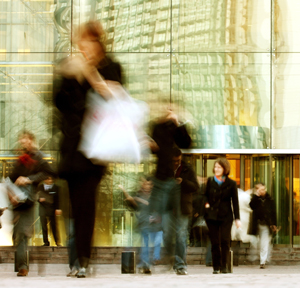 Moves in wealth management from around the world during the month of March.
Asia-Pacific
Indosuez Wealth Management, the global wealth management brand of Crédit Agricole group, appointed Romain Jérome as chief digital officer. He reports to Jacques Prost, chief executive of Indosuez Wealth Management group. The role is a new one for the firm. Jérome began his career at BNP Paribas CIB in 1995 in the Capital Markets Department as a quantitative analyst. In 2000, he became CTO of Banque Directe, BNP Paribas' online bank. He then took over as COO of BNP Paribas, CIB's Prime Brokerage business. Jérome joined Crédit Agricole CIB in 2005 to develop the Prime Fund Services activity. In 2006, he moved to the IT Capital Markets Department to successively manage IT commodity derivatives, then IT equity derivatives in London and Paris. He was made co-head of organisation and transformation in 2010 and he has been director of Digital Transformation & Innovation at Crédit Agricole CIB since 2016.
UBS restructured its wealth management operations in the Asia-Pacific region. Amy Lo, co-head of wealth management Asia-Pacific, and August Hatecke, co-head of wealth management, Asia-Pacific, set out organisational changes. The members of the WM APAC management committee report to Lo and Hatecke:
Adeline Chien, current regional market manager (RMM) Hong Kong Domestic, became head of WM Hong Kong Domestic; David Man, current RMM Taiwan International became, head of is Taiwan International; Frank Niedermann, current RMM APAC Switzerland, became head of WM APAC Switzerland, and LH Koh, current RMM Hong Kong Domestic & Japan, became head of WM China International.
The firm also named Marina Lui as head of WM China (currently RMM China), overseeing both China Domestic and China International. LH Koh has an additional reporting line to Marina Lui in her role as Head of WM China. In addition, Lui was also appointed as WM Hong Kong location head.
Raymond Ang, current head ultra-high net worth clients for Southeast Asia, was appointed head of WM Southeast Asia. Ang was appointed as WM Singapore location head. Dino Rinaldi, current operating head for wealth management in Singapore, succeeded Ang as head of UHNW Southeast Asia and reports to Ravi Raju.
The Fry Group, which focuses on serving British expats, appointed Anna Warren as head of tax for Asia - she is based in Hong Kong.
Warren began her training at KPMG in the Channel Islands, working in the audit practice for three years prior to joining their private client tax department. She transferred to London in 2012 to specialise in providing UK tax planning advice to high net worth individuals. She is a Chartered Tax Adviser (CTA) and a Chartered Accountant (ACA). In addition, Charlie Buxton joined The Fry Group in Hong Kong as a portfolio manager. Buxton was previously an investment manager at Hurley Partners in London, having worked as an investment manager at Investec Private Bank. He started his career at Tilney Bestinvest.
Bank of Singapore appointed Richard Hu, who has more than 20 years of experience in the region, as market head for Greater China. In this newly-create role, he leads a team of relationship managers and is based in Hong Kong.
Hu reports directly to Derrick Tan, chief executive of Bank of Singapore Hong Kong branch and global market head for Greater China and North Asia. Prior to this, Hu worked at Avenue Asset Management, a firm started in 2016. In his role as MD and founding partner, he started a venture capital fund, a real estate fund and a fixed income fund. Prior to that, he was the group head of the Greater China market at Julius Baer, and the business head of North Asia and market head for the China and Taiwan onshore and offshore team at HSBC Private Banking. He has also worked at Credit Suisse, UBS Wealth Management and Citi Private Bank where he held key leadership positions in the Greater China region.
Singapore-based Tembusu Partners Pte appointed Lim Ming Yan, former chief executive of property giant Capitaland, as chairman of its China Advisory Board.
Bank of Asia (BVI), claiming to be one of the world's first fully digital cross-border banks, appointed a permanent president, taking the helm after the interim holder of the post returned to Hong Kong. It named Dr Peter Reichenstein, who is based in Tortola, British Virgin Islands. He replaced Wayne Yang, who continues as managing director and head of wealth management at BOA Financial Group.

Dr Reichenstein works with Carson Wen, founder and chairman of Bank of Asia, and the board to execute the Bank's strategy in providing core banking services to offshore companies, trusts, and high net worth individuals from around the world. He spent more than 10 years at VP Bank and Trust Company (BVI), where he was chief executive and managing director responsible for growing the bank's operations in the BVI. Prior to this, he worked at UBS Private Bank, Financial Planning & Wealth Management International. A former President of the BVI Bankers' Association, he has also been a member of the Economic Advisory Committee to the Premier and Minister of Finance in the BVI.
DBS appointed Lee Woon Shiu as the regional head of wealth planning, family office and insurance solutions for its private bank. Lee reports to Sim S Lim, group head of consumer banking and wealth management, DBS Bank.
Lee was most recently head of wealth planning, trust and insurance at Bank of Singapore. Since joining the bank in 2004, he led the set-up of the trust marketing division in Asia and was instrumental in helping to penetrate new trust markets in Greater China, Brunei, India, Sri Lanka, the Middle East and Africa. He is an industry veteran with over 20 years of experience in advising numerous ultra-high net worth families in Asia-Pacific on the strategic structuring of their estate and succession concerns, and engaging multi-generational families on the establishment and implementation of family governance and philanthropy strategies.
Martin Gilbert, one of the most prominent Scottish investment industry figures, whose Aberdeen Asset Management business merged with fellow UK-listed Standard Life two years ago, stepped down as co-chief executive of the enlarged group. Gilbert became vice chairman of Standard Life Aberdeen and remained as an executive director of the board. The changes came as Standard Life Aberdeen, as the firm is now called, decided to change its CEO structure. Keith Skeoch was named CEO. Both Skeoch and Gilbert report to Sir Douglas Flint, chairman. SLA operates in regions including Asia.
Henley & Partners, the firm involved in what is dubbed the "golden visa" market, expanded into Australia, adding to its Pacific Rim presence. It opened an office in Melbourne and hired two figures: Tony Le Nevez, director of Henley & Partners Australia, and Jacky Poh, deputy head of Henley & Partners Singapore.
Le Nevez has more than 35 years' experience in the migration services industry. Prior to his latest role, he worked for the Australian Department of Immigration in Canberra, and at Australia's Embassies in Bangkok, Athens and Vienna where he was a senior policy advisor and First Secretary. He joined the private sector in 2006 and is a member of the Investment Migration Council. Poh spent ten years working in wealth management. At Henley & Partners, he works with the managing partner to help operations of the Singapore office. He is also focused on establishing and maintaining relationships with key clients and stakeholders to drive business growth, with an emphasis on progressive Southeast Asian markets.