Summary Of Executive Moves In Global Wealth Management - March 2018
Editorial Staff, 13 June 2019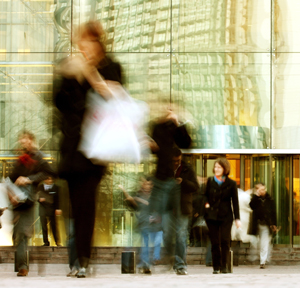 Moves in wealth management from around the world during the month of March.
North America
TAG Associates, the multi-family office and RIA, appointed Bari Goldman as head of business development. Goldman reports to Jonathan Bergman, president. Goldman has 15 years of experience focused on client sales and marketing at financial firms, most recently as director, institutional sales at Cantor Fitzgerald. Her prior positions include sales and marketing to investment advisors at Alliance Bernstein, and client management at UBS Private Bank.
Mercer Global Advisors promoted Kara Duckworth, CFP® and CDFA®, to the post of managing director of client experience. This was a newly-created role and she is based at the Newport Beach office. Duckworth has been at the firm since 2017 as part of Duckworth Wealth Advisors. Mercer bought the firm that she and her father founded in 1998.
The Texas-based Perot family, renowned for business and for producing a US Presidency challenger, Ross Perot, appointed a senior hedge fund figure as its new investment chief. Boaz Sidikaro is president and CIO of Perot Investments, having previously been executive managing director at Och-Ziff Capital Management. He worked at that organization from August 1998 to March this year. He graduated from the Wharton School at the University of Pennsylvania with a BSc in accounting and finance.
Bank of America Private Bank made two hires in Columbia, South Carolina. Gregg Frierson joined as the market sales executive for South Carolina, reporting to Kim Wilkerson, South Carolina president and market executive for the firm's private bank. With more than 33 years with Bank of America, Frierson has extensive experience in credit and client relationships, having held leadership positions within the firm's commercial, business, and global banking and markets teams. Frierson graduated from Wake Forest University and is active with the National Alumni Council and the Columbia Alumni Clubs. He serves on the Presbyterian College Board of Trustees, and previously served on the Claflin University Board of Trustees for 15 years.
Lindsey Griffin was hired as a private client advisor, joining from the University of South Carolina where she served as assistant executive director of development and alumni relations. Prior to that, Griffin was the development director at Presbyterian College and the Governor's School of Science and Mathematics.
Bill Woodson, a managing director working at Citi Private Bank, left the firm to move to Boston Private. He was joined by fellow colleague Edward Marshall, who also left Citi.
Woodson became executive vice president, head of wealth advisory and family offices services, a newly-created role where he reports to Anthony DeChellis chief executive. Woodson has more than 25 years of experience of working in financial services. This publication has published several of his white papers on family office issues and his role in thought leadership in this area has become well known. Prior to joining Citi Private Bank, Woodson held senior private banking and family office positions at Credit Suisse and Merrill Lynch where, among other responsibilities, he ran a multi-family office (MFO) business and managed ultra-high net worth and family office clients. Woodson was also a founding member of myCFO, an integrated wealth management firm started by Silicon Valley technology executives.
Marshall joined Boston Private as a senior relationship manager and managing director responsible for leading business development of ultra-high net worth and family office relationships for the firm's Private Banking, Wealth & Trust business. At Citi Private Bank he was a director in its global family office group. Before Citi, Marshall was a member of the UHNW and family office practice at Credit Suisse. He joined Credit Suisse from Booz Allen Hamilton where he was a member of its organization and strategy practice. Marshall began his career in the public sector working for the federal government in the United States and abroad.
Jeff Julien, chief financial officer of US-listed Raymond James Financial, the firm operating in the US, Canada, the UK and Australia, is leaving the firm at the end of this year. Julien continued to serve as executive vice president of finance and as a senior advisor for a period of time to ensure that his responsibilities are smoothly transferred. His career at Raymond James began in 1983 after working as a CPA for Price Waterhouse in Tampa, Florida. (That firm subsequently became PricewaterhouseCoopers.) He is chairman of the board of Raymond James Bank and serves as a director for many of the firm's other subsidiaries.
Kestra Financial, the wealth management advisor platrform, added the Texas-based Gardner Wallace Financial Solutions business to its embrace. The advisors at the firm were Frances Gardner, Andrew Gardner and Patrick Wallace. Based in Addison, the firm serves businesses, individuals, and families.
Boston-based wealth managers John Mara and Shaun Feldeisen joined Bleakley Financial Group, which is supported by Private Advisor Group. Between them, the advisors oversee about $200 million of client brokerage, advisory and retirement plan assets. Previously, they worked at Northwestern Mutual Investment Services.
Carole Wentz was appointed division executive for Merrill's Texas Mountain South division. Wentz began her career as a financial advisor in Dallas, and has been in a number of leadership roles for Merrill Lynch Wealth Management during the last 24 years, most recently serving as market executive for Greater Orange County. She joined the leadership team of Andy Sieg.
Argent Trust Company appointed David Thibodeaux and Dominique Richard as trust officers. Both are based in Baton Rouge and report to Argent Trust's Louisiana market president Gary Moore. Thibodeaux spent the past 18 years as vice president and trust officer with JP Morgan Private Bank. Richard began her career in trust management after graduating from Louisiana State University. She spent the past 11 years as an associate trust and trust administrator with JP Morgan Private Bank in Baton Rouge where she was responsible for providing direction and support to more than 200 fiduciary client relationships.
Baird added Justin Nichols, director, financial advisor, to its Houston-Memorial wealth management office. He was joined by Angela Wingfield, client specialist. Nichols, an industry veteran, brought more than 20 years of experience to Baird. He is a graduate of University of Louisiana at Lafayette.
Advisors Lincoln Kopetski and Joe Cilley aligned with Triad Financial Strategies, a firm that is supported by investment advisory and RIA house LPL Financial. The two advisors previously worked at US Bancorp Investments.
Raymond James appointed financial advisors Gregory Stevens and Vince Spires to join Raymond James & Associates, in Ocala, Florida. The advisor duo operate as Spires & Stevens Wealth Management of Raymond James and joined from Morgan Stanley, where they previously managed approximately $240 million in client assets. Another joiner was Yvonne Emeric, senior registered client service associate.
Stevens has more than 21 years of financial services experience. He began his career as an advisor at Smith Barney, where he spent 11 years. After Smith Barney's acquisition by Morgan Stanley, he remained with the firm for nine additional years before joining Raymond James in 2019. Stevens earned his bachelor's degree from the University of Florida.
Spires, senior vice president, wealth management, began his financial services career in 2000. Prior to joining Raymond James, he spent the entirety of his career as a financial advisor at Morgan Stanley. Spires studied business management at the College of Central Florida. Raymond James also appointed Tavis McCourt as its first institutional equity strategist. McCourt, a managing director, focuses on developing thematic, market and macro-oriented research. McCourt returned to Raymond James after having spent the past year as an investment analyst with 12th Street Asset Management in Nashville, Tennessee. Prior to that, he spent more than 20 years as a senior equity research analyst covering communications technology stocks, first with Morgan Keegan, then with Raymond James, when the firm acquired Morgan Keegan.
Raymond James Financial appointed Greg Bruce as senior vice president and head of its investment advisors division. Prior to this role, Bruce was at Charles Schwab Advisor Services, where he was most recently managing director of the Great Lakes Region.
Alex Brown, a division of Raymond James, appointed client advisor Elana Milianta, in its Greenwich, Connecticut office. Milianta joined Alex Brown from Wells Fargo Advisors, where she previously managed more than $190 million in client assets. Also joining her at Raymond James is Daniel Rupp, practice business coordinator.
Argent Trust Company appointed Bridget Van Gansbeke as vice president and trust administrative officer at the firm's Louisville office. Van Gansbeke joined Argent in 2015 and served clients in the financial and legal communities for more than 15 years, acting as trust administrator for JP Morgan in Louisville before joining Argent. She reports to Nicole Jacobsen-Nally, market president and senior officer for Argent Trust Company in Louisville.
US-based law firm Butler Snow, which covers areas including private client work, elected Christopher R Maddux to succeed Donald Clark as chair, with effect from January 1, 2020. Clark served as chair from 2006. Maddux had been chair of Butler Snow's business department and served on the executive committee from 2016-2018. Maddux is a member of the American, Tennessee and Capital Area Bar Associations, The Mississippi Bar and the American Bankruptcy Institute. He received his bachelor's degree from Vanderbilt University and his Juris Doctor from Vanderbilt University Law School.
HarbourVest Partners, a global private markets asset manager, announced a raft of promotions for 2019, including five new managing directors: Rich Campbell, Minjun Chung, Edward Holdsworth, Craig MacDonald, and Laura Thaxter; as well as eight new principals and three senior vice presidents.
Rockefeller Capital Management appointed former Bank of America Merrill Lynch senior figure Joe Ferlisi as its chief information officer. With more than 20 years of technology leadership roles, Ferlisi was most recently CTO for global banking and markets at Bank of America Merrill Lynch, which he joined in 2016.
Argent Trust Company appointed Jon Daubert as senior vice president and trust officer in its San Antonio office. Daubert reports to Reid Harrell, regional executive and chief fiduciary officer for Argent Trust Company. Daubert has more than 17 years of estate planning and trust banking experience with Frost Bank in San Antonio. He spent his early career in law, practising as an estate, tax and probate attorney. A San Antonio native, Daubert is a former board member of the San Antonio Estate Planners Council and the Alamo Kiwanis Club.
Dynasty Financial Partners has named industry veteran, Angela Gingras, as director of operations. Based in their new office, she reports to Joe Dursi, director of investments. Prior to this, she worked at Raymond James.