Summary Of Executive Moves In Global Wealth Management - March 2018
Editorial Staff, 13 June 2019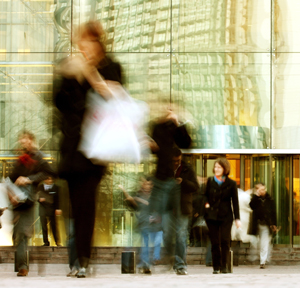 Moves in wealth management from around the world during the month of March.
UK wealth management firm Tilney hired Graham Murphy and James Reekie as associate advisors. Both men joined the team in its Edinburgh office. Murphy worked in the financial services industry in a number of roles, including 10 years as a financial advisor at Bank of Scotland Bancassurance. Most recently he worked for Natwest Bank and Royal Bank of Scotland as a client portfolio executive and a file review manager respectively. Reekie joined from Royal London intermediary where he spent nearly four years in a number of roles.

Tenet Group appointed David Bartley as a national business manager. Bartley joined from LSL Property Services, where he spent six years as a regional director in the North. Prior to this, he spent 10 years with Sesame Bankhall Group.

Finantix, the financial software provider, appointed Marc Bussell as global marketing director. Bussell's appointment follows the strategic investment in Finantix by Motive Partners. Bussell has over 20 years of professional services marketing experience, beginning his marketing career at management firm Celerant Consulting. Most recently, Bussell was director of marketing communications across Europe and Asia-Pacific for Capco, the global consulting firm.

Legal & General Investment Management appointed Claire Aley as head of product and investments business management. Aley is responsible for overseeing LGIM's global product strategy, development and management functions and supporting LGIM's chief investment officer, Anton Eser, in managing the investment teams. She reports to Rhodri Mason, chief of staff.

Vistra, the trust, fund administration and corporate services provider, appointed Alan Brown as group chief executive and Geoff Weir as group chief financial officer. After former CEO Martin Crawford moved to be non-executive director last June, Vistra chairman Simon Hinshelwood acted as interim executive chairman while the firm hunted for a successor. Hinshelwood resumed his non-executive chairman role on the board after Brown took up the CEO role.

Brown and Weir are based in Hong Kong. Brown has worked in several industries and has lived and worked in the UK, Europe, and Asia, with a particularly strong China experience. He was most recently CEO of ASCO Group - an Aberdeen, Scotland-based global oil and gas services company. Prior to this, Brown was CEO at Rentokil Initial and was CFO at Imperial Chemical Industries (which was acquired by Akzo Nobel in 2007). He spent 25 years at Unilever in various roles in the UK and Europe, before heading up Unilever's operations in China and Taiwan. Weir held a number of group CFO positions with global companies, including Scotts Philips Associates, Exridge, Digicel, and most recently Sinar Mas in Indonesia. He has extensive experience in strategy, planning, operations, M&A, compliance, and risk management in multiple sectors.

Vienna-based financial conglomerate Raiffeisen Bank International announced a number of management board changes to its network. Wilhelm Celeda appointed chief executive of Kathrein Privatbank AG; Harald Kröger was named CEO of Raiffeisen Centrobank AG; Heike Arbter was made a member of the managing board of Raiffeisen Centrobank, and Valerie Bruner was made head of RBI's institutional clients division.

Wine investor Cult Wines appointed Frenchman Olivier Staub to the new post of investment director. Staub was a based at the group's head office in London where he joined the global management team. Burgundy-born Staub, a long-time wine collector and investor, has spent 25 years as a fixed-income specialist, holding senior trading and portfolio management roles at JP Morgan, Barclays Capital, Dresdner Kleinwort, Credit Agricole, BBVA and most recently the London Clearing House (LCH).

UK financial services firm Smith & Williamson appointed Jules Porter as a director of its investment management team in the Guildford office. Porter joined from Investec and worked in the industry for 25 years. He specialises in discretionary investment management for individuals, families and family trusts, as well as charities.

Aegon Asset Management added three hires. Rebecca Dreyfus and Stephanie Mooij joined AAM as senior engagement associates within the global Responsible Business and Public Affairs team. The third hire, Gerrit Ledderhof joined AAM as a responsible investment and public affairs manager. Dreyfus previously worked at Sustainalytics where latterly she was a client relations manager advising and supporting Nordic clients in developing and implementing ESG integration strategies across asset classes. Mooij joined the business after recently finishing a PhD on ESG integration at Oxford University.

She has worked as an equity portfolio analyst at Ownership Capital – a long term equity investor – with responsibilities for ESG and financial analysis of companies in various sectors. Ledderhof joined from the Canadian Ministry of the Environment in Toronto where he was a project manager and team lead in the Ministry's Climate Programs Branch. His previous roles have included strategy manager at the Carbon Trust in London.

Brown Shipley appointed Nick Cringle as regional head for the North West. In the newly created post, he also leads the firm's team in Manchester and reports to Guy Healey, head of private banking at the firm.

Charles Stanley appointed John Porteous as group head of distribution. In this newly created role, he has group-wide responsibility for developing overall distribution strategy for services and products. Porteous reports to Paul Abberley, chief executive.

UBS appointed Schady Saeb as managing director and new desk head for Saudi Arabia. He is based at the bank's headquarters in Geneva, Switzerland. He joined from Citibank, and brings more than 20 years' experience covering the Saudi market.

JP Morgan Private Bank named Reto Demostene as managing director and senior banker for the team in Zurich. Demostene reports to Matteo Gianini, Swiss market manager for the global bank. Prior to joining JP Morgan, Demostene was a 26-year executive at UBS. Most recently, he served as MD and senior relationship manager at UBS Wealth Management with responsibility for the firm's top-tier Swiss clients living in Switzerland.

Italy's UniCredit appointed Alessandro Cummunale as its new head of the global family office for its corporate and investment banking business. Cummunale started his career with Banco di Napoli in 1991 before moving to Deutsche Bank in London in 1996, where he held senior positions including head of institutional sales for foreign exchange and commodities for Southern Europe and Middle East, and head of private institutional clients, followed by head of key client partners (UK team) in the bank's wealth management division. Before joining UniCredit, he was head of key client partners for the EMEA region at Deutsche Bank Schweiz in Zurich.

Brewin Dolphin appointed William Quantrill as wealth director, based in the firm's office in St James's, London. He joined after 13 years at Kleinwort Hambros. In total, Quantrill has more than 25 years of industry experience, working with a variety of HNW and UHNW clients.

Credit Suisse UK appointed Dan Barnes as head of wealth planning. He took over from John Williams, who concentrates on client coverage and engagement. With more than 20 years' industry experience, Barnes previously worked at Barclays Wealth. He led the development of wealth planning divisions in London and across the UK at several specialist firms.