Offshore
Mauritius Sharpens Competitive Edge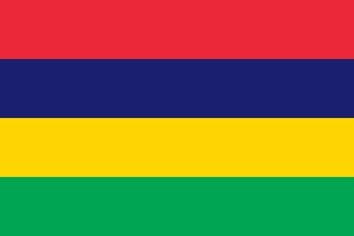 The island's government has unveiled measures to boost its standing as an IFC.
Mauritius has unveiled steps to boost its status as an international financial centre, including creating an umbrella licence for wealth management providers and a tax regime to encourage real estate investment trusts.
The island's prime minister, Hon Pravind Kumar Jugnauth, delivered a 2019/2020 financial year budget plan statement earlier this week.
The country will establish a "new framework for fund administration and fund management"; revamp the existing Special Purpose Fund regime to make it easier to enter new markets, and make a pact with the Gujarat International Tech-City hub to recognise Mauritian licensed funds and management companies as qualified to operate in the Gujarat jurisdiction as well.
A former British colony and sitting off the East African coast, the island is a link between Africa and Asia. Practitioners have told this publication that the country is a useful domicile for funds and other structures enabling investment in Africa, as well as other parts of the world, for example. There have been a number of Mauritius-based hires in the private client wealth management arena.
Last year SANNE, the provider of alternative fund asset and corporate funds services, recruited a Mauritius country head. In the M&A arena, as reported in 2017, Switzerland-based Summit Trust bought the 61.4 per cent stake in the trust business that was previously owned by Sanlam, the South Africa-based wealth management and financial services group. (See an interview with Geneva Management Group here.)
New rules
Plans by the Mauritius government include "new rules and an attractive tax regime to promote the development of real estate investment trusts", the minister said, and an "umbrella licence" for "wealth management activities".
The government also intends to establish a new trading platform at the island's stock exchange to allow medium-sized enterprises that don't qualify on the official and DEM markets to raise capital and trade shares. It also plans to set up a "single window system" at the regulator to allow for submission of documents for financial services and global business applications.
On the compliance side, the minister said that Mauritius will set up a Financial Crime Commission to co-ordinate and lead the fight against financial crime, undertake drug investigations, as well as craft policies to handle cyber-risks.
The island's government has approved a passport regime, which requires an investment into the sovereign fund and a citizenship regime. This puts it in a similar arena as Portugal, Spain, Malta, the UK, the US and other nations which offer citizenship in return for significant investments. This citizenship/residency market is controversial, however, with some organisations such as the European Union having recently raised concerns about controls.