Surveys
Cost Of Care: UK Burying Its Head, Survey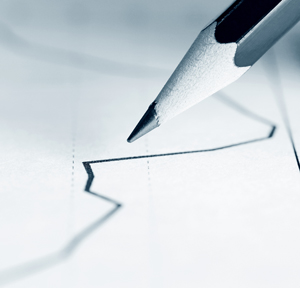 Not planning for care costs in old age is threatening to leave the next generation with nothing to invest. A new survey supports this trajectory.
No one likes to think about old age, and a fresh YouGov poll suggests that society is no more keen on planning for it. A new survey of over 2000 UK adults has revealed that many are deferring decisions about later life care costs, muddled about who carries the burden, and putting inheritance at risk when reality does hit.
The research commissioned by law firm Irwin Mitchell Private Wealth found that a third of parents believe that care home fees generally come from sources other than their own estates; two-thirds (65 per cent) said they are not currently saving for future fees or planning to; and just 9 per cent said they are currently saving for retirement care.
The survey also showed a direct correlation to the numbers of children and attitudes towards care. The more children in a household, the less likely parents are to believe they will foot their own care costs.
Kelly Greig, partner and head of later life planning at Irwin Mitchell Private Wealth, said the survey highlights the gap between intent and reality, and the effects care costs will have on wealth transfer to the next generation."Planning ahead now could be the difference between having enough to keep the family home for the children and grandchildren to inherit, otherwise the inheritance is the first thing to go," Greig said.
While such polls continue to expose the cracks in elder care planning and how society will meet these obligations, most people agree it will leave the next generation worse off. The findings of such polls mean that even high net worth and ultra-HNW individuals and their advisors must take note, as costs can bite more than is often predicted.
A 2018 study by the Resolution Foundation found that UK Millennials have undergone the second-biggest role reversal in their finances outside of the Greek financial crisis, and that British people born in 1980 earn 13 per cent less at the same age as those born a decade earlier. It also found that home onwership rates were half the 60 per cent enjoyed by Baby Boomers by the time they reached their late twenties.
These odds are further stacked by care home fees that have risen from an average of £445 a week for residential care with nursing in 1997 to an average of £845 a week for the same service in 2017. Meanwhile, the government's green paper, announced in 2017, laying out a reform of social care "remains elusive," the elder care specialist said.
Children and parents understand that there is "money in the pot" to pass down, helped by the housing boom, but care home fees "undoubtedly throw a spanner in the works" said Greig, and "burying our heads in the sand won't help."
"We advise everyone to have a plan for care home fees in place, and to speak with a wealth manager. Even if they don't consider themselves to be 'wealthy', advice from a professional will be invaluable."