People Moves
Who's Moving Where In Wealth Management? - Waverton Investment, Deutsche Bank WM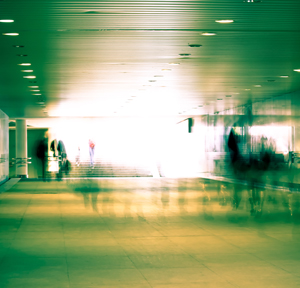 The latest moves in wealth management across Europe and the Middle East.
Waverton Investment Management
London-based Waverton Investment Management has appointed Jim Mackie as an investment director in the multi-asset team. He joins the managed portfolio group as a portfolio manager, investing in direct equities, bonds, third-party funds and structured products.
Mackie, who previously worked at Brooks Macdonald, has over 20 years' experience in wealth management, spending the last decade focussed on the professional advisor market and managing assets across external platforms. Prior to Brooks Macdonald, he worked as an investment manager for Vestra Wealth and Cheviot Asset Management.
Deutsche Bank Wealth Management
Alistair Jex has joined Deutsche Bank Wealth Management to head discretionary portfolio management in the UK. The firm said the appointment increases the build of the UK market begun after Michael Morley was appointed to lead the UK business in July 2017.
Based in London, Jex will sit on the European Regions Input Investment Committee and chair the UK Investment Committee, reporting to Alvaro Vitorero. He will also sit on the Wealth Management UK Executive Council led by Morley.
He joins from Coutts, where he was head of discretionary portfolio management. Prior to that he was a portfolio manager at Gartmore.