People Moves
Who's Moving Where In Wealth Management? - Hawksmoor, IQ-EQ, Others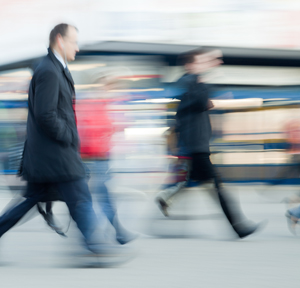 The latest moves in wealth management across Europe and the Middle East.
Hawksmoor Investment Management
Hawksmoor Investment Management has appointed Brian Ashford-Russell as a non-executive director. The move comes after the firm named James Brent chairman at the start of this year, and after it said that Sarah Soar will join in the autumn, taking over from John Crowley as CEO.
Brian Ashford-Russell is co-founder and a non-executive director of Polar Capital Holdings. He was also the manager of the Polar Capital Technology Trust. Previously he was head of the technology team at Henderson Global Investors.
IQ-EQ
IQ-EQ, the investor services group, has appointed Steve Soki as group head of private wealth at the international firm. His appointment takes effect immediately.
Steve Soki previously worked at UK-listed SANNE, the alternative asset and corporate administration services provider, where he was managing director of its corporate and private client segment. Before that, he worked for almost 14 years in the Caribbean and Jersey with RBC Wealth Management, according to his Linkedin profile.
Soki is a graduate of Toronto's York University and has since qualified as a Certified Financial Planner, Trust and Estate Practitioner, Certified Management Accountant and Chartered Professional Accountant.
IQ-EQ employs a global workforce of more than 2,450 people in 23 jurisdictions and has assets under administration of more than $400 billion.
SANNE
SANNE, which provides alternative asset and corporate administration services, has appointed Michael Riley as director, mergers and acquisitions. He is based in the firm's London office.
Riley has more than 15 years' experience executing transactions in the financial services sector on both the buy side and sell side in the mid-market across the UK, Europe and internationally. Prior to joining SANNE, he was a director within the financial services M&A team at KPMG for nine years.

Stonehage Fleming
Stonehage Fleming, the multi-family office, has appointed Julie Gauthier as business development officer in Switzerland.
Gauthier will report to Johan Van Niekerk, head of family office (Neuchatel) and will be a member of the business development team, working between all three of Stonehage Fleming's Swiss offices. Her role is newly created and effective immediately.
Prior to this role, Gauthier worked at Geneva Management Group, where she was vice president of business development. At GMG she was responsible for client base expansion and new business acquisitions across the globe.