New Products
Schroders, Citigroup Form Behavioural Finance Partnership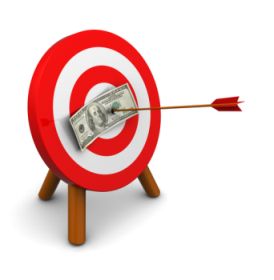 The digital tool harnesses behavioural finance insights to drive investment, and is also another venture for Schroders.
Citigroup and Schroders have rolled out investIQ – a digital tool using behavioural finance insights to help drive investments. This also adds to a number of acquisitions and joint ventures Schroders has entered into in recent months.
The offering will be provided via the Citi Wealth platform in selected markets across Asia, the Middle East and Europe, the firms said.
The digital tool "combines the science of behavioural finance and investment education, which will enable Citi clients to better understand how their personality could impact their investments", the firms said. It will be exclusively available to Citi clients in Singapore, Malaysia, United Arab Emirates, the UK, Thailand, Indonesia, Philippines and Poland in the first half of 2019. It will be gradually rolled out in more Asian markets in the second half of 2019, the firms added.
Recent months have been busy for Schroders internationally and its domestic UK market. In February this year Schroders bought Singapore-based independent asset manager Thirdrock Group. Last October, the UK-listed firm agreed to form a UK wealth management joint venture with Lloyds Banking Group, seen as a pitch to grab market share in the mass-affluent and high net worth market.
Explaining the investIQ arrangement, the firms said the offering categorises users into four investment characters and shows them how they measure against nine behavioural traits.
"This will encourage users to think more critically about the decisions they make, and avoid obstacles that could hamper them from achieving their financial goals," the firms said.
investIQ will be available for the Citigroup's Citigold and Citigold Private Client value propositions, which cater for clients with assets from around $100,000 to $10 million.
When users have tested the investIQ system, they can download a detailed report on their investment personality. The three-page report will outline their strengths and weaknesses, and provides tips on how to manage any behavioural pitfalls they may have more effectively. Users are also provided with a score of how prone they are to each behavioural trait as well as how this compares with the wider range of people who have taken the test.