Summary Of Executive Moves In Global Wealth Management - January 2019
Editorial Staff, 18 April 2019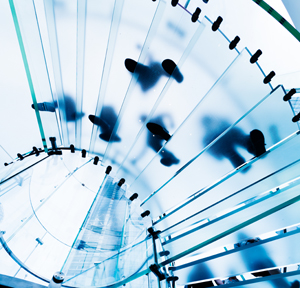 A round-up of wealth management senior moves and hires from around the world during January.
Asia-Pacific
LGT appointed a senior Asia-based banker from BNP Paribas. Carolyn Tan, a former team head at BNP Paribas and a member of its offshore Taiwan team, joined the group. She had been at the French bank for nearly 12 years, only resigning recently. Tan is based in Singapore and holds the title of managing director. Previous positions included those at ABN AMRO and DBS.
UBS Asset Management appointed Raymond Yin as head of China onshore and managing director. He is based in Shanghai. Yin leads the execution of UBS AM's China strategy, including expanding the firm's onshore wholly foreign-owned enterprises. Yin reports to Rene Buehlmann, Head of Asia Pacific, UBS AM.
Sumitomo Mitsui Trust Asset Management appointed Akiyoshi Nagashima as chief investment officer, based in Tokyo. The appointment followed the restructure of SMTAM last October, when Sumitomo Mitsui Trust Group (SuMi TRUST) merged its retail and institutional asset management businesses. The new entity, SMTAM, became Asia's largest asset management company, with over $550 billion assets under management (as of end of December 2018). Prior to his new role, Nagashima headed the equity investment department of Sumitomo Mitsui Trust Bank for over three years. He began his career at Sumitomo Trust & Banking in 1986, where he was responsible for asset-liability management, risk management and capital allocation of the bank's proper account.
MFC Asset Management, Thailand's first mutual fund management company, named Dennis Chong-Boon Lim as its new president. Lim was previously the co-chief executive of Templeton Asset Management, a wholly-owned subsidiary of US-listed Franklin Resources. He has more than 25 years of experience in the fund management industry. Among his roles, Lim managed and co-managed more than $20 billion of emerging markets equity funds while at Templeton Asset Management. He was involved in turning the Templeton Emerging Markets Group into a prominent emerging markets player.
Eastspring Investments, the Asian investment management wing of UK-listed Prudential plc, appointed Wai-Kwong Seck as its chief executive, taking over from Guy Strapp, who is retiring after a 12-year stint at the firm. Strapp had been the CEO for the last six years and will remain in the business until April to ensure a smooth handover to Wai-Kwong.
Wai-Kwong has more than 30 years' investment and senior management experience. He joins from State Street Bank & Trust Company, where he was the CEO of the Asia-Pacific region based in Hong Kong. He has worked across Asia and the US, spanning wealth and asset management in both the institutional and retail space, investment banking, M&A, business development, and the stock exchange. Prior to joining State Street in 2011, he was the chief financial officer of the Singapore Exchange for eight years. Previously he held senior-level positions in The Monetary Authority of Singapore, the Government of Singapore Investment Corporation, Lehman Brothers and DBS Bank.
VP Bank appointed senior private banking figure Reto Marx in Singapore with the newly-created role of head of client business. Marx reports to Bruno Morel, the bank's chief executive of its Singapore operation. Marx is responsible for areas of private banking, intermediaries and investment advisory and treasury. Previously, Marx was in senior roles at Credit Suisse, Bank J Safra Sarasin (formerly Bank Sarasin-Rabo) and UBS Wealth Management, among others. Most recently he was chief executive and founder of Warisan Investment Partners, based in Zug, Switzerland. From May 2010 until December 2017 Marx was managing director and Asia-Pacific regional head – global financial intermediaries, at UBS Wealth Management.
EFG Bank's branch in Hong Kong recruited Connie Hui as its new compliance head for North Asia. She joined from UBS where she held compliance leadership roles in its asset management business. Hui has been in private banking and asset management for more than 25 years. At UBS she was Asia-Pacific head of asset management compliance and operational risk control and group head of compliance and operational risk control in Hong Kong. She was head of private banking compliance for JP Morgan and prior to this, worked for Hong Kong's Securities and Futures Commission.
Deutsche Bank Wealth Management appointed Wei Mei Tan as its head of advisory and investment solutions for Asia-Pacific. The role was a new one for the bank. A managing director based in Singapore, she is responsible for building the bank's wealth advisory platform. Wei Mei Tan works with the chief investment office and the discretionary portfolio management teams, and reports to Lavanya Chari, interim global head of global products and solutions. Tan joined from Credit Suisse where she had overseen its discretionary and advisory mandates as APAC head of portfolio solutions, products and solutions (private banking) since 2014. Prior to that, she was APAC head of mandate specialist, investment management at UBS.
BNP Paribas appointed ex-Credit Suisse and Julius Baer senior figure David Lim as co-head for Southeast Asia markets at its wealth management arm. He replaced David Koay who left the Paris-listed bank last year. Based in Singapore and reporting to Arnaud Tellier, head of wealth management, Southeast Asia, Lim is responsible for growing the ultra-high net worth client business in the region, with an emphasis on the Singapore and Malaysia markets. He works alongside Inge Kua, who has remained as co-head for Southeast Asia Markets with a specific focus on Indonesia. With almost 30 years of industry experience in the sector, Lim was most recently Credit Suisse's vice chairman of private banking for Southeast Asia. Prior to that, he spent 11 years with Julius Baer where he held various senior positions including vice chairman Southeast Asia, head of private banking Southeast Asia and CEO for the Singapore branch.
Lumen Capital Investors, the Singapore-based multi-family office, appointed former UBS Asset Management senior executive Michael Chin as vice chairman. Chin was Singapore chief executive at UBS Asset Management - a position he held since 2015 - and chaired the Swiss group's Hong Kong and Singapore management and risk committees. Chin was also chief executive of UBS Hana Asset Management - a joint venture between UBS and South Korea-based Hana Financial Group. Chin had been at UBS since 1997. Lumen also appointed Elsie Chua as senior associate, who previously worked at EFG Bank, where she was an assistant vice president and customer service officer. Prior to this, Chua worked at Banque Internationale à Luxembourg and Coutts.
HSBC Private Banking confirmed that it recently hired Gary Goh as a desk head with its Singapore team. Goh reports to Chow Shang Wei, market head, Singapore. He has 21 years of private banking experience; most recently he was market head with Standard Chartered, and he has also worked for UBS, Credit Suisse and Citigroup.
State Street, the US-based financial services group, named Ian Martin as Asia-Pacific head, adding to his existing role as head of global services for the region. Martin took over from Wai-Kwong Seck who, after eight years in the role, decided to pursue other opportunities closer to his home town of Singapore. Martin, a 25-year State Street veteran, has been in several leadership roles across the firm and in multiple locations in the region. He continues to be based in Hong Kong and reports to Andrew Erickson, head of global services worldwide.
HP Wealth Management, the Singapore-based independent asset manager/multi-family office, appointed former UBS senior manager Rosemary Liang to join its private markets area. At UBS, Liang was part of the direct investments and corporate finance team for more than seven years. Prior to that, she had stints with CIMB Group and DBS Bank Taiwan. She works with Jose Camacho, leader of the firm's private market group.
Bank J Safra Sarasin appointed Angie Ma as managing director and vice chair, client advisory, reporting to Enid Yip, chief executive, Asia. Based in Hong Kong, Ma has more than 20 years' experience in private banking, predominantly focused on the Hong Kong and China markets. Ma previously worked at Credit Suisse Private Bank in Hong Kong where she was a managing director and market leader, China, starting in 2014. Prior to that, she spent eight years at UBS in Hong Kong developing and leading a large team as a managing director and China South country team head from 2006 to 2014.
Raffles Family Office, the Hong Kong-based organisation, added three people to its investment committee.
Benn Ng was recruited by the multi-family office as managing director and head of Southeast Asia. He was previously head of foreign exchange at Indosuez Wealth Management and is located in Singapore.
Desmond Cheung and Lawrence Chan were named senior portfolio managers for equities and fixed income.
Cheung was hired by Raffles' Hong Kong unit. Before this, he was an equity portfolio manager at BlackRock, and also worked at Hang Seng Bank. Chan, who is based in Hong Kong, previously worked at Taiping Assets Management (Hong Kong) as chief investment officer, fixed income.
BNP Paribas Wealth Management appointed Philip Wong and Andrew Wong as co-heads of the China market business, splitting the role between them. It was previously handled by Alfred Tsai, who joined Swiss private bank Union Bancaire Privée.
The managers are based in Hong Kong and report to Andy Chai, head of Greater China Markets. They are responsible for formulating and implementing the bank's China growth strategy, capturing its high net worth, ultra-high net worth and "mega-wealth" client groups.
Philip Wong has more than 25 years of experience in private and corporate banking. Prior to the appointment, he held a long tenure of 13 years with HSBC Private Bank where his last position was managing director and head of China market.
Andrew Wong joined from Credit Suisse last September and was most recently a market leader for China. He has more than 20 years' experience in senior relationship management and market leadership roles.
Singapore's Fullerton Fund Management announced that Mark Yuen had joined as chief business development officer, while Tan Huck Khim joined as head of private equity. Yuen reports to Fullerton's CEO Jenny Sofian. Yuen came from Eastspring Investments where he headed institutional sales and client management, and was responsible for business development for the region's institutional investors. Prior to that, he was business development lead at Robeco Hong Kong, and also led sales for South East Asia at Credit Agricole Asset Management.
The second strategic hire for the firm, Huck Khim, heads private equity efforts managing the firm's PE portfolios.
Merian Global Investors the asset management firm, hired Edward Ho as head of sales in Hong Kong. Ho is a 20-year finance sector veteran, who has been in senior management, sales, and product-structuring roles at a number of investment banks. From 2008 to 2015, he was managing director and global head of equity derivatives and intermediary sales at Standard Chartered. Before that he spent several years building an equities derivatives business for Bear Stearns in Asia, and started out at Lehman Brothers in New York in 1995. He reports to managing director of distribution Warren Tonkinson, who is based in London.