Summary Of Executive Moves In Global Wealth Management - January 2019
Editorial Staff, 18 April 2019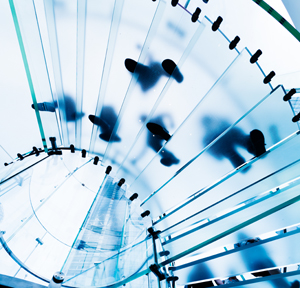 A round-up of wealth management senior moves and hires from around the world during January.
North America
JP Morgan's wealth management client business head, Barry Sommers, retired after being at the US banking giant since 2008. Sommers joined JP Morgan when it bought Bear Stearns, where he worked. Sommers went on to run the Chase consumer bank and build its wealth management business.
David Frame, global head of client advice and strategy, became chief of US wealth management, and reports to Edoes. Frame has been at the bank for more than two decades in a variety of roles, such as being global head of capital markets solutions.
Andrew Cohen, who runs the international private bank at the moment, took on a new role as executive chairman of wealth management, based in London.
Nicolas Aguzin took on Sommers' international private banking responsibilities. Aguzin had been head of banking for Asia-Pacific at the corporate and investment banking arm. Aguzin worked in multiple regions, including being CEO of JP Morgan in Latin America. Filippo Gori became deputy chief executive of Asia-Pacific.
Sol Gindi, chief administrative officer of the consumer bank, became CAO for wealth management globally, overseeing the bank's technology, operations and service initiatives. Brian Carlin continued as CEO of wealth management solutions, taking on day-to-day responsibilities as head of investment solutions.
Russell Investments said Peter Gunning remained as global chief investment officer, a role he held on an interim basis from October 2018. He is based at the firm's Seattle, Washington, headquarters. Gunning oversees investment business worldwide, including asset management, implementation and research. He reports directly to CEO and chair Michelle Seitz. He started at Russell's Sydney office in 1996, serving as global chief investment officer at the US headquarters between 2008 and 2013, and had been CEO for Asia-Pacific since 2013. Before that, he worked in portfolio management and as a financial markets economist and a fixed-income options trader. He holds a master's degree in economics from the University of Sydney.
Alex Brown, a division of Raymond James, brought in client advisor John-Peter "JP" Rockwell Curcio in Atlanta. Prior to this, Curcio was at AB Bernstein where he previously managed approximately $110 million in client assets. He has been in the financial services industry for 22 years.
SunTrust's private wealth management team named two new managing directors and advisors, Nathan Chapman and Laura Ryan, serving the Dallas area. Ryan has more than 25 years of experience. Prior to joining SunTrust, she worked with JP Morgan for 23 years. Chapman brings over 15 years of private wealth and capital markets experience to his new role. He also served at JP Morgan before joining SunTrust.
LPL Financial appointed Dayton Semerjian as chief customer care officer, leading its service, trading and operations organization. Semerjian fills a similar role previously held by Tom Gooley, who retired in March. Semerjian has more than 30 years of professional experience. Prior to this, he worked at CA Technologies. Most recently, he was general manager and senior vice president, global customer success. He joined CA Technologies in 2005 as part of that firm's acquisition of Concord Communications. Prior to CA Technologies, Semerjian was in a variety of leadership roles at Intel Corporation, Nation Street, and Corente (now Oracle). Semerjian graduated from the University of Massachusetts with a bachelor of business administration in 1988. He received his MBA from Harvard Business School in 1996.
CIBC Private Wealth Management added five professionals to its teams in the US. Stacey Gray was named managing director and portfolio manager in Birmingham, Michigan, responsible for managing investment portfolios for institutional and high net worth clients. Gray has more than 25 years of experience and. Previously, she was a trust advisor and relationship manager for Comerica Bank, overseeing the administration for special needs trusts. Before that, she was an investment portfolio manager for Huntington Bank.
Tim Hocevar was appointed managing director and private banker in Milwaukee, working with high net worth individuals and families on a wide range of banking matters, including complex credit and cash solutions, while also focusing on financial planning and best practices to preserve, manage and transfer wealth for current and future generations. Hocevar has 18 years of experience and, prior to joining CIBC, he held private banking positions with both BMO Wealth Management and US Bank Wealth Management.
Luis Iraheta was named managing director and market manager in Washington DC and joins the firm with 14 years of financial industry experience. Prior to joining CIBC, Iraheta was a vice president and senior private banker at Wilmington Trust.
David Moody was named senior vice president in Dallas, with 10 years of financial industry experience. He is responsible for fostering new and existing relationships with high net worth clients, family offices, foundations, endowments and key intermediaries. Prior to joining the firm, Moody was a vice president and wealth director at BNY Mellon, where he helped lead the M&A practice in Texas and worked closely with business owners preparing to enter liquidity events.
Amanda Regnier was named vice president and senior wealth strategist in New York, working closely with relationship managers to develop and implement charitable estate and wealth transfer management planning for clients as part of the firm's integrated wealth management process. Prior to joining CIBC, Regnier was an associate wealth strategist at US Trust, where she guided high net worth and ultra-high net worth clients in all aspects of wealth planning.
Fiduciary Trust Company appointed Jennifer Joyce, CFA, as vice president and investment officer. Joyce previously worked at Brown Advisory where she was a principal, client advisor, and associate portfolio manager. Prior to that, she was a VP at Goldman Sachs and also held positions with BlackRock, AllianceBernstein, and Geneva Global. She is a member of the CFA Society Boston and the Chartered Financial Analyst Institute.
Regal Wealth Advisors, a firm which previously worked with Kestra Financial, switched to the broker-dealer and RIA platforms of LPL Financial. Regal oversaw about $350 million of client money.
The firm consists of four financial advisors: Michael McCarthy, Andrew Pincus, Gregg Gottlieb and Fred DaVeiga, each holding the CFP® certification and having 20-plus years of experience. They operate from New Jersey, South Carolina and Florida.
US Trust, Bank of America Private Wealth Management named three new market executives in Tennessee, Southern Connecticut and Upper New England. Tennessee became a standalone US Trust market, led by new market executive Tiffany Eubanks-Saunders. In this role, Eubanks-Saunders leads the efforts to grow US Trust business in the region, focusing on high net worth families, institutional clients and prospects throughout Tennessee and Kentucky. She has been with Bank of America for over 25 years, and will be based in Nashville, Tennessee.
Emily Dreas joined as the ME for the Southern Connecticut market. Dreas joins from Fiduciary Trust Company International where she was an executive vice president and global head of client development in New York responsible for building out the business development function. She is based in Greenwich, Connecticut.
Kathleen Auth was promoted to ME for the Upper New England market. She joined Bank of America in 2004, and most recently served as a market manager in Bank of America's Business Banking group. She will be based in Boston.
Canada's BMO Financial Group named Kristi Mitchem as chief executive of its global asset management arm, filling a slot left by Richard Wilson, who retired after being in post since 2014. Mitchem reports to Joanna Rotenberg, group head, BMO Wealth Management. Prior to this, Mitchem was chief executive and head of Wells Fargo Asset Management, where she led 28 investment teams with about $500 billion in assets under management. She has also worked at State Street Corporation, BlackRock, and Goldman Sachs.
Argent Financial Group named Michael S Nutter as senior vice president and wealth advisor, based in the Argent Trust Company office in Dallas. Nutter reports to Argent Trust Company Dallas market president Linda S Baker. With more than 45 years in the fiduciary wealth management area, Nutter most recently served as regional manager for trust administration with Frost Bank. Before that, he was trust team leader for Chase Bank and JP Morgan Private Bank. Nutter graduated from Michigan State University in 1970 with a bachelor's degree in business administration.
Argent Trust Company named Sidney O Roebuck as senior vice president/trust officer in its Birmingham office. Roebuck, who reports to Ken Alderman, president of Argent Trust, is responsible for managing personal and charitable relationships. Prior to this, Roebuck worked at Regions Bank, where he provided trust services for more than 40 years. For the majority of his career at Regions, he worked in the bank's private wealth management division, where he was the manager of the Birmingham Trust Department.
RBC Wealth Management brought a new team into its Edina, Minnesota office. The Opp Kozlak Wealth Management Group comprises Peter Opp, senior vice president - financial advisor, who joins with more than 25 years of industry experience; Joel Kozlak, CPWA®, CRPC®, senior vice president – financial advisor, who has over 30 years of experience; Jessica Wright, financial advisor, who has 18 years of experience, and Christina Jamnik, senior registered client associate.
Rockefeller Capital Management brought wealth advisory teams serving ultra-high net worth clients to its business in Atlanta, Georgia. The Higgins Hall Group and The Embleton Curtis Quackenbush Group joined from Merrill Lynch. The Higgins Hall Group, founded and led by David P Higgins and Michael P Hall, is a team of seven professionals who have joined from Merrill Lynch's Private Banking & Investment Group. The Embleton Curtis Quackenbush Group, a team of eight, joined from Merrill Lynch Wealth Management. This group is led by John F Embleton, William C Curtis, P Schuyler Quackenbush Jr and Evan B Georgiou.
Melissa Cheong, a former family office's chief investment officer, has become a managing partner of Blackhorn Ventures, a US venture capital firm specializing in early and growth stage industrial efficiency-focused technologies. Cheong previously served as CIO at Denver-based Zoma Capital, the family office of Ben and Lucy Ana Walton. In her new role at Blackhorn Ventures, she splits her time between investing and supporting the growth and development of the broader Blackhorn platform.
In addition to her most recent role at Zoma, Cheong also held positions as an advisor and investor with Treehouse Investments, Imprint Capital, Plainfield Asset Management, Metzler Bank, and Deutsche Bank. Cheong holds an MBA from Columbia Business School in New York, and a BA in political science from the University of Chicago.
Argent Financial Group, which provides wealth management and other services across the South, opened a new office for its trusts business to serve the Jackson metropolitan market. This office is represented by vice president and trust officer David Russell, who has more than 34 years of experience in the wealth management industry. Russell joined Argent Trust Company in April and was based in Nashville. He was previously a senior vice president and relationship manager for Pinnacle Trust in Madison.
He has been active in the financial and estate planning community of Jackson since returning to Mississippi in 1994. Russell is also a Certified Senior Advisor™. In 2012 he authored the book, What You Need to Know: The Adult Child's Guide to Becoming an Effective Financial Caregiver.
Argent Trust Company appointed Sidney O Roebuck as senior vice president/trust officer in its Birmingham office. Roebuck reports to Ken Alderman, president of Argent Trust. Roebuck is responsible for managing personal and charitable relationships. Prior to this, Roebuck worked at Regions Bank, providing trust services for more than 40 years. For most of his career at Regions, he worked in the bank's private wealth management division, where he was the manager of the Birmingham Trust Department.
Admiral Capital Group appointed Minnie Allison, formerly of Goldman Sachs, JP Morgan and most recently Matthews Real Estate, to join the $1.6 billion investment management firm's Dallas, Texas office. Allison concentrates on asset management across Admiral's multifamily, office, retail and hospitality assets, and also lends her expertise to support the firm's acquisitions efforts.
Vanderbilt Financial Group, the firm employing environmental, social and governance tests for driving investment, promoted team member Megan Plapp to the position of chief financial officer. Plapp has been a Vanderbilt team member since 2017. She has more than 18 years' experience working with or leading financial management and accounting teams. She attended SUNY Oneonta, graduating with a bachelor's degree in accounting and a dual minor in finance and business communications. Prior to joining Vanderbilt, Megan worked in the finance and accounting departments at Peyser & Alexander Management, Gersh Management Services, and West Hills Day Camp, and was a small business owner for seven years in Patchogue, New York.
Janney Montgomery Scott, the wealth management firm based in Philadelphia, Pennsylvania, appointed a group of six industry professionals, together overseeing more than $225 million of client money. Chase Bradley, senior vice president/investments and Anthony Jessuck Jr, vice president/investments joined Janney's Mystic, Connecticut branch. Bradley was accompanied by Patty Grady, senior registered private client associate. Bradley, Jessuck, and Grady were formerly affiliated with Wells Fargo. Wayne Howle, first vice president/investments, and Jessica Hill, senior registered private client associate, joined Janney's Florence, South Carolina branch office. Howle was previously affiliated with Wells Fargo Advisors. Cathryn Budd, financial advisor, joined Janney's Atlanta, Georgia branch office. Budd was previously affiliated with Merrill Lynch.
Indosuez Wealth Management promoted Frédéric Lamotte to chief executive officer for WM in Miami and to head up global business for the Americas. He is based at the group's North America headquarters in Miami, and shifted from his previous position as chief investment officer, which he held since 2012. Lamotte joined Banque Indosuez in 1988 in the ALM department of Saudi French Bank. He then moved to Indosuez's Singapore subsidiary in 1993 as head of derivatives before becoming head of capital markets and derivatives for the Tokyo subsidiary. In 1997, he was appointed head of advisory and structured products at Crédit Agricole (Suisse) SA and later took over as head of markets and investment solutions at Indosuez Wealth Management Switzerland in 2007.
RBC Wealth Management brought in a mother/daughter financial advisor team in the Chevy Chase office. The Stewart Team comprises Susan Stewart, senior vice president - financial advisor, who joined with 20 years of industry experience, and Taylor Stewart, financial advisor, with five years of experience. They manage more than $150 million in assets and joined from Merrill Lynch.
Stewart holds both a bachelor's degree in political science from Ursinus College and a Juris Doctorate from The Dickinson School of Law at Pennsylvania State University. Taylor joined the Stewart Group in 2014. Following graduation from the University of Wisconsin-Madison, where she earned a bachelor's degree in political science, Taylor worked as the assistant to the chief financial officer of the Democratic National Committee.
One of the great figures of the investment management industry, Vanguard Group founder John Bogle, died at the age of 89. He is known as the "father of indexing". Bogle pioneered the model of the index fund, once considered an oddity but now a mainstream feature of the wealth management industry. As a consequence, Vanguard is now one of the largest investment houses in the world, overseeing $4.9 trillion of assets as at the end of last year.
BNY Mellon Investment Management appointed Kristina Fox as the new head of the organization's Wealth Solutions Group. Prior to this, she was a managing director and head of sales and national accounts at Third Avenue Management. Before that, she worked at Neuberger Berman for 17 years where she held many positions from national accounts to client portfolio manager. She has also held wholesaler and analyst positions at Credit Suisse Asset Management and Warburg Pincus Asset Management.
BNY Mellon Wealth Management reportedly appointed Ray LaDieu as a senior wealth director in Dallas. LaDieu has more than 20 years' experience in the industry. Before his latest role, LaDieu was a senior private banker at BBVA Compass for five years.
Archer, which provides financial technology platforms for investment managers, added two vice presidents to its team - Christina Benoit and Fran McCartan concentrates on environmental, social and governance-themed investment, and other initiatives. Benoit, an investment middle office effectiveness consultant, joined Archer from Accenture to work with investment managers seeking effective business growth. McCartan, a FINRA license holder, joined from Buckingham Research Group where, as head of sales, he focused on delivering value-added research solutions to institutional investment firms.
Raymond James appointed Horace Carter as co-head of the firm's fixed income capital markets division. Carter previously served as managing director and head of the firm's fixed income trading group. In his new role, Carter will work alongside head of fixed income capital markets Kevin Giddis to guide day-to-day management of the division's sales, trading, research and underwriting operations, which support institutional and retail clients. Carter joined the firm in 2012 as part of the firm's acquisition of Morgan Keegan, where he began his fixed income career in 1993.
Pure Portfolios appointed Ann Owen, CFA, as director of impact investing. She is responsible for developing the firm's portfolios' environmental, social and governance/impact investing platform. Owen has more than 30 years' investment management and analysis industry experience. Prior to this role, she was a senior portfolio manager and senior vice president in US Bank's Wealth Management division, and a senior portfolio manager at US Trust, Bank of America. Before joining US Trust, Owen was a portfolio manager at BMO Harris and Wells Fargo. She began her career at Yale University's Endowment Fund, where she served as a financial analyst.
Envestnet, the US-based firm providing technology and data to wealth managers, said Anil Arora, chief executive of the Envestnet | Yodlee business was stepping down from the post. He remains at the firm, however. The firm made a number of other senior management changes.
Arora joined Yodlee in 2000, leading the firm from start-up to its initial public offering and Envestnet's subsequent acquisition of the firm. Envestnet Wealth Solutions is led by CEO Bill Crager, and he will focus on innovation and market growth of the company's wealth management solutions, which serve RIAs, independent broker dealers, banks and other financial institutions. Crager currently runs the company's enterprise business. Envestnet Data & Analytics is led by Stuart DePina as CEO. DePina currently runs the company's Tamarac business.
Casco Capital Management, a global private investment firm that plans to manage a real estate debt and equity fund, appointed Elliot Shirwo as a principal. His experience includes serving family offices. Shirwo has more than 20 years of experience serving real estate, finance, legal and family office clients. Prior to joining Casco, Shirwo founded and was principal of BridgeCore Capital, a private bridge lender, and had a nine-year career with Bolour Associates, a privately-owned real estate investment, development and finance company. At Bolour, he oversaw its private mortgage lending business and shared responsibility for the operational and investment activities of its family office.
Schwartz Investment Counsel, a firm advising about investments to Ave Maria Mutual Funds, named Adam P Gaglio as co-portfolio manager of the Ave Maria Rising Dividend Fund. Gaglio joined Schwartz Investment Counsel in 2013 and has been co-manager of the Ave Maria Bond Fund since January 2018. Prior to this, Gaglio was an actuarial analyst with Towers Watson.
Chicago-based accountancy firm Ostrow Reisin Berk & Abrams, opened a wealth advisory subsidiary. The business, called ORBA Wealth Advisors, is an independent registered investment advisor, with a team of tax and advisory professionals working with entrepreneurs, high net worth individuals and families. The team members are James Petitpren, II, executive private wealth advisor and chief investment officer; Luke Schillo, director of planning and portfolios; Alexandra Coquoz, private wealth analyst; Frank Washelesky, chief compliance officer; Steve Lewis, investment advisor representative; and James Pellino, CPA.
Raymond James hired Chris Meekins as its first healthcare policy research analyst. Based in Washington, DC, Meekins focuses his research on regulatory and policy issues that affect healthcare. Meekins has over seven years of experience working in Congress, most recently at the Department of Health and Human Services. Prior to these appointments, Meekins served as a deputy assistant secretary and chief of staff to the assistant secretary for preparedness and response within the Office of the Secretary at HHS. Before joining HHS in 2017, Meekins spent time as a research analyst at FBR Capital Markets & Co, covering healthcare policy, where he advised institutional investors on the impact of policy changes to their portfolio investments.
Levine Leichtman Capital Partners, a Los Angeles-based private equity firm, recruited David Misch as a managing director and member of its originations team. Misch is based in Los Angeles and is focused on sourcing new investment opportunities. Prior to joining LLCP, Misch was an MD and head of the Middle Market Financial Sponsors group for the West Coast for Wells Fargo Securities, where his primary responsibilities included providing investment banking, valuation and financial opinion services to private equity firms.
Haber Investment Counsel, appointed Peg Hoogs, CFA, as senior wealth advisor, where she is responsible for managing ultra-high net worth relationships and consulting with clients on portfolio construction and manager selections. Hoogs is also a member of the CFA Institute and the Atlanta Society of Finance and Investment Professionals.
Vestmark, a US firm providing portfolio management and trading software and services, has named Rob Klapprodt as corporate strategy officer, a newly-minted position. He has been at the firm since it was launched in 2001.
US Trust, Bank of America Philanthropic Solutions Group appointed two individuals to serve non-profit institutions, endowments and foundations: Tim Hickey and Joseph Bui. Hickey was hired as a senior institutional sales director, reporting to Bernard Reidy, national philanthropic sales executive. Based in New York, he develops relationships and drives growth for the group in the Central North region. Hickey was previously a managing director at Commonfund Securities.
Joseph Bui, who re-joined US Trust as an institutional sales director, also reports to Reidy. He concentrates on the West region. With more than 18 years of experience, Joe joins from Fidelity Charitable, where he was VP of charitable planning, working with advisors in Southern California. He is based in Century City, California.
Citi Private Bank's global head of investments, David Bailin, takes on the additional role of chief investment officer, while his colleague Steven Wietlin was made chief economist, adding to his role as chief investment strategist.
Heritage Retirement Plan Advisors, a subsidiary of Argent Financial Group, which provides services, including wealth management, appointed Ryan Barnett as vice president of retirement services. Barnett reports to Brad Knowles, managing director of Heritage Retirement Plan Advisors. Barnett will be responsible for managing fiduciary compliance and investment advisory services for employer-sponsored retirement plans. Prior to this, Barnett worked for five years at InvesTrust Retirement Specialists as the director of Retirement Services. He is also a registered Series 65 Investment Advisor Representative and a member of the Oklahoma Bar Association.
Vanderbilt Financial Group, the firm employing environmental, social and governance tests for driving investment, named Steve Howe as its chief compliance officer. Howe has worked with registered investment advisors, broker dealers, insurance, and corporate trust services. Previously, he was the director of operations and compliance at 3 Dimensional Wealth Advisory. He has a master's degree from Boston University in environmental remote sensing and geographic information systems and a bachelor of science in forest management with an environmental science concentration from the University of Vermont.
Caplin & Drysdale, the law firm, appointed Alison Egan as counsel, working primarily in the firm's private client and international tax practice groups, assisting high net worth individuals and their families. Egan advises domestic and international clients on tax and estate planning, lifetime wealth transfers, and the administration of estates and trusts. Egan earned her law degree from Yale Law School, where she was managing editor of The Yale Law Journal. She graduated summa cum laude, Phi Beta Kappa from Harvard University with a degree in applied mathematics.
Cresset named Michael Deasey as regional managing director of the Midwest region of the US. Deasey leads the firm's wealth management and family office business. He was joined by Joel Alberts, who was hired by Cresset to serve as client advisor for the Midwest region.
With more than 30 years' experience in the sector, previously Deasey was managing director with Abbot Downing of Wells Fargo. He earned a bachelor of business administration degree from the University of Notre Dame and a Juris Doctor from William Mitchell College of Law. Alberts, meanwhile, was most recently a director with Abbot Downing of Wells Fargo. In addition to managing client relationships, he is experienced in working with closely-held business owners and addressing wealth transfer planning objectives.
Raymond James recruited William Hornung, CFP®, an advisor, to join its employee broker/dealer business. Hornung is based in Westlake, Ohio. He previously worked at Wells Fargo Advisors, where he managed about $140 million in client assets. Hornung has been in the financial services industry for over three decades, with the bulk of his career spent as an advisor at AG Edwards and, subsequently, Wells Fargo Advisors. Joining him at the firm was Kathleen Miller, senior registered client service associate. Together, they operate as Ethos Wealth Management of Raymond James, primarily serving families, individuals and healthcare professionals. Miller has more than 30 years of financial services industry experience, starting with AG Edwards in 1988 and remaining with the firm after its acquisition by Wachovia and Wells Fargo Advisors.