People Moves
Summary Of Executive Moves In Global Wealth Management - January 2019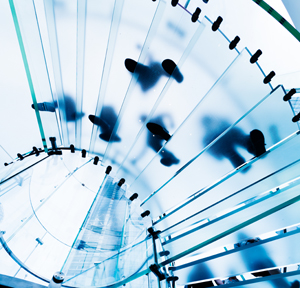 A round-up of wealth management senior moves and hires from around the world during January.
Liechtenstein-based VP Bank said that CEO Alfred Moeckli had stepped down by "mutual consent". Dr Urs Monstein, who has been chief operating officer since May last year, became interim CEO. Moeckli had been at the helm for about six years, guiding the business in the period after the financial crisis when institutions in the tiny European state, and neighbouring Switzerland, had been through big changes, including the international demise of bank secrecy, demands for greater transparency by offshore locations, and a period of negative Swiss interest rates.
Amundi named Pascal Duval as head of retail solutions. He is a member of the executive committee. It also named Julien Fontaine as head of partnerships, who is also a member of the executive committee. Duval worked for Russell Investments in Europe, the Middle East and Africa for 22 years, during which time he developed the asset manager's continental European and Middle-East business and the opening of the Paris office. He was appointed chief executive for EMEA in 2011 and became a member of Russell Investment's Global Executive Committee. Pascal left Russell Investments in January 2017 and founded Duval Capital LLP, a research and advisory company in wealth and asset management.
Fontaine began his career in 1999 at the French Ministry of Foreign Affairs as an advisor. In 2000, he joined McKinsey & Company and in 2009 became a partner in charge of financial services. In September 2011, Fontaine joined Crédit Agricole as head of group strategy before becoming CEO of Amundi Japan in 2014. He subsequently became head of retail marketing for the Amundi Group in January 2018.

Schroders appointed Gillian Hepburn to join its UK intermediary business as intermediary solutions director. Hepburn joined from the Embark Group where she was head of strategic partnerships.

Michael Loretan, head of the asset management division and deputy chief executive of the Swiss Financial Market Supervisory Authority FINMA, died at the age of 53 after a long illness. Loretan joined FINMA in 2011 after a career in the finance industry. He was appointed a member of the executive board in 2014 and the board of directors named him as deputy CEO of FINMA in October 2018.

Edinburgh-based independent investment partnership Baillie Gifford appointed Gregory Turnbull Schwartz to manage its multi-asset income fund. He joined existing fund managers Steven Hay, head of rates and currencies, and James Dow, co-head of global income growth. Turnbull Schwartz was closely involved with the fund since launching in 2018, managing investment grade credit assets. The 20-year veteran replaced Gerald Smith, who retired from the firm in April 2019.

Eastspring Investments, the Asian investment management wing of UK-listed Prudential plc, appointed Wai-Kwong Seck as its chief executive, taking over from Guy Strapp, who has retired after a 12-year stint at the firm. Strapp had been the CEO for the last six years.

Wai-Kwong has more than 30 years' investment and senior management experience. He joined from State Street Bank & Trust Company, where he was the CEO of the Asia-Pacific region based in Hong Kong. He has worked across Asia and the US, spanning wealth and asset management in both the institutional and retail space, investment banking, M&A, business development, and the stock exchange. Prior to joining State Street in 2011, he was the chief financial officer of the Singapore Exchange for eight years. Previously he held senior-level positions in The Monetary Authority of Singapore, the Government of Singapore Investment Corporation, Lehman Brothers and DBS Bank.

The deVere Group reopened a Mallorca branch in Portals Nous at the heart of the island's luxury marina culture. The office is run by wealth management veteran Michael Jacobs, who moved from deVere Italia in Milan. He reports to Spain's senior area manager Andrew Oliver.

Värde Partners, an alternative asset class investment firm, appointed Elena Lieskovska and Haseeb Malik as partners, and elevated Brad Bauer to deputy chief investment officer.

Based in London, Lieskovska is head of European financial services, responsible for Värde's private equity investments in specialty finance companies and related businesses in Europe. She joined the firm in 2008. Malik is head of Asia corporate and traded credit. Based in Singapore since the office opened in 2008, he joined the firm in 2006 and helped build the firm's presence in large corporate restructurings in the region. Most recently, he led the establishment of Värde's local presence in India. Bauer joined Värde's global CIO team, comprising Ilfryn Carstairs and Jeremy Hedberg, partners and co-CIOs, and Giuseppe Naglieri, partner, deputy CIO and global co-head of corporate and traded credit.

Franklin Templeton Investments appointed Marcus Weyerer as senior exchange-traded fund sales specialist, reporting to Caroline Baron, head of ETF sales for Europe, the Middle East and Africa. In this newly-created position, Weyerer supports development efforts of Franklin Templeton's UCITS ETF platform Franklin LibertySharesTM 2 in the German-speaking region. Prior to this, Weyerer worked for WisdomTree in London where he built out the firm's relationships with intermediary and institutional clients in the German-speaking region. Previously, he worked at Intesa Sanpaolo's London branch as a money market dealer. He also worked in the private wealth and corporate banking departments of Commerzbank in Frankfurt.

Citi Private Bank added three senior investment hires to grow business in Europe, the Middle East and Africa. Mickael Defarge joined as a senior investment counsellor focusing on the Northern European market. Prior to joining Citi, Defarge spent 11 years at UBS Wealth Management leading structured products and distribution for the French market. He started his career at Société Générale private banking in Luxembourg. He is based in London and reports to Northern Europe investment head Jacopo Eydallin.

Sandrine Chaker joined the Middle East Northern Africa (MENA) investment team in Dubai as a senior investment counsellor covering the UAE market. Prior to this, Chaker was a senior investment advisor at Barclays Wealth Management in Geneva, and before that spent a decade at HSBC private bank in Geneva, London and Dubai, mostly advising on the MENA region. Chaker reports to Saudi and UAE investment head Alex Johnstone.

Maria Olmos joined the emerging market team as an investment counsellor. Olmos started her career at Citi with the Latin America division in Miami, and later joined the Corporate and Investment Bank as a business strategy analyst in London. Based in London, Olmos will report to emerging markets investment head Richard Saunders.
UK-based Hawksmoor Investment Management appointed James Brent as its board chairman, with David Kempton standing down from the role, but remaining as a non-executive director. Brent was appointed to the board in January 2018 as a NED. Brent is an entrepreneur based in the South West. Previously, he spent 25 years with Schroders, progressing from being the bank's youngest-ever director to Citigroup's global head and chairman of real estate and lodging. He holds a number of public sector positions, including that of chairman of the Royal Devon and Exeter NHS Foundation Trust.

Carey Olsen appointed Sam Stevens, an international arbitration specialist, to join its dispute resolution practice as counsel. Stevens, a Bermudian, returned to its Bermuda practice,

Stevens, who is an expert on international arbitration, joins after more than six years at DLA Piper where he practised in both its Dubai and Singapore offices. Prior to DLA he worked at international law firms Norton Rose Fulbright in London and Clyde & Co in Dubai.

Waverton Investment Management appointed Robert Healey from Daiwa Capital Markets where he was a director. Healey joined Waverton's fixed income team to work on private client and charity fixed income portfolios. He also worked alongside Jeff Keen on the firm's Global Strategic Bond Fund and Sterling Bond Fund. Healey has more than 28 years of experience in bond markets. Prior to Daiwa Capital Markets he was head of euro fixed income corporate trading at Lloyds Bank International and has held senior positions at both Rabobank and Standard Chartered. He holds an MBA in accounting and finance, strategy, economics and marketing and has extensive regulatory experience.

Renaissance Capital, an emerging and frontier markets investment bank, appointed Risana Zitha as chairman of the board of directors of Renaissance Capital (South Africa) and head of investment banking for Africa. Zitha coordinates the board's work and supervises relations with stakeholders, and reports to Renaissance Capital co-chief executives Ruslan Babaev and Anna Vyshlova. At the investment bank, he is in charge of client coverage and deal origination and execution, and reports to acting global head of investment banking Dmitry Gladkov. Zitha is based in London.

Prior to this, Zitha was a former managing director in the investment banking division of Morgan Stanley. He has more than 18 years of experience in the industry. He has executed mergers and acquisitions and capital markets transactions across multiple sectors, including transport, energy, utilities and natural resources. In addition to being a Sloan Fellow pursuing a master's degree in leadership and strategy at the London Business School, Zitha has a BA in economics from Dartmouth College in Hanover.

European law firm Fieldfisher launched a specialist law firm to concentrate on business areas such as hedge funds and derivatives. The new entity is called Cummings Fisher, led by a trio of partners. The partners are Claire Cummings (managing partner), who founded Cummings Law in 2003; partners Ron Feldman (head of the derivatives practice) and James Tinworth (head of funds practice).

Cummings practises financial services law with a focus on regulatory issues, cryptocurrencies and tokens, trading and brokerage documentation and advising both existing and start-up funds and fund managers. Tinworth joined from Stephenson Harwood where he was a partner and head of the hedge funds practice. Feldman was previously a partner at MJ Hudson and held senior positions at the London office of Schulte Roth & Zabel and in-house at the investment bank Credit Suisse.

Kleinwort Hambros, the UK-based private banking group, appointed Christophe Huchet as chief executive of its Channel Islands operations. He was deputy of this business. He replaced Mike Allen. With over 16 years' working for Societe Generale, Kleinwort Hambros' parent, Huchet held several senior positions within the group, starting his career in Paris before moving to Hong Kong and then Milan, where he was CEO of Societe Generale's Milan branch. As CEO of SG Kleinwort Hambros (Channel Islands), Huchet reports to John Maitland, CEO of Kleinwort Hambros. Huchet is based in Jersey.

The Association of Investment Companies elected Peter Niven to sit on its board. Niven has more than 40 years' experience in financial services and currently serves as a non-executive director of the investment companies SQN Asset Finance Income Fund, where he is chair, and India Capital Growth Fund. Niven spent 30 years at Lloyds Banking Group, becoming the group's head of offshore banking. After leaving Lloyds, he worked for Guernsey Government as its first director of finance sector development and was appointed chief executive of Guernsey Finance.

Susie Farnon, who was appointed to the board in 2018, was also elected and William Hemmings and Patrick Reeve were re-elected. Having served nine years on the AIC board, Melville Trimble has retired. Trimble joined in 2010 and was deputy chair from January 2015 to January 2018. He chaired the AIC's audit committee from March 2011 to January 2019.

GPP, the London-based prime broking, investor services and wealth solutions firm, appointed Todd Johnson as chief operating officer. Johnson joined GPP with more than 25 years of experience in the financial services, fintech and engineering sectors, and reports to the company's CEO, Julian Parker. Johnson held a number of senior buy and sell-side positions, including head of international prime brokerage at Deutsche Bank and head of European prime brokerage at Citi. He later co-founded Ivaldi Capital, a multi-manager hedge fund, where he was a managing partner. Most recently, Johnson was chief operating officer at betting exchange Smarkets.

Brown Shipley appointed Amrendra Sinha to the newly-created role of head of direct equity. Joining the investment office and reporting to recently-appointed chief investment officer, Toby Vaughan, Sinha enhances Brown Shipley's investment capabilities as the business develops its direct equity proposition for clients. Sinha has more than 18 years' experience of institutional asset management, wealth management and the hedge fund industry.

Old Mutual International, part of Quilter, named Jan Wiberg as its new area sales manager for Sweden. Wiberg had senior roles within international private banking, asset management and insurance. He has also worked in Singapore, Luxembourg and Switzerland. He took over from Andreas Hjerth who left the business at the end of last December to take up a role as sales manager with Crossborder Life and Pensions.

St James's Place brought in Emma Hunt to head responsible investment and lead strategic and operational development of ESG for partners and clients at the firm. Prior to joining St James's Place, Hunt built a 20-year career in ESG and responsible investing working at Mercer, Towers Watson and Hermes.

UBS Global Wealth Management appointed Coutts veteran Alison Lander to grow its UK business in the North East. Lander joined as a director in Newcastle where she focuses on expanding regional business and work with existing clients. Lander began her career at Natwest and spent 20 years at Coutts, most recently as a director and team leader in the city.

Carey Olsen, the offshore law firm, added to its litigation and insolvency practice by naming senior associate Paul Griffiths in London and associate Monique Hansen in the British Virgin Islands. Griffiths, who has previously practised in the BVI, recently worked at the London office of a transatlantic law firm. He is a specialist in dispute resolution, insolvency and restructuring work. Hansen, who joined Carey Olsen from the Hong Kong office of an international law firm, advises on a range of complex and multi-jurisdictional litigation matters across several sectors, including large scale infrastructure, energy and technology-related disputes.

Schroders, the UK-listed investment house and private bank, appointed Bob Kaynor, who was previously a co-portfolio manager of the US Small and SMID Cap Equities, to become head of these business areas. After more than 16 years at Schroders and an investment career spanning nearly four decades, Jenny Jones, fund manager and previous head of US Small Cap and SMID Equities, decided to retire from Schroders later this year. Kaynor had previously been a director of Small and SMID Cap Research, a position he held since 2014. Prior to that he was chief investment officer and managing member at Ballast Capital Group from 2010 to 2013. He was previously a managing director/portfolio manager at Ramius Capital Group from 2003 to 2010. His investment career spans over 20 years, of which six years have been spent at Schroders. He is a CFA charter holder.

The major European funds platform Allfunds brought on three senior executives at group level. Luigi Lubelli moved within the group to become Allfunds' chief financial officer. His management career spans roles at Mapfre, Morgan Stanley, Citibank and Banco Exterior de España (now BBVA).

In a second C-suite hire, George Yaryura joined as chief product officer. His 20-year career covers developing high impact product strategies, including extensive expertise in digital, payment, mobile, telecom and ecommerce from product roles at Visa, Orange, and Skype.

Rounding out the trio, Jorge Calviño joined Allfunds as chief people officer. Calviño held a series of HR roles at international businesses, including Gillette, Amadeus, L'Oréal, Microsoft, Beiersdorf and most recently at French optics brand Alain Afflelou.
UK family office Stonehage Fleming appointed Kate Boswell as director in the firm's wealth planning team to help grow and develop its UK client offering. She joined in London and reports to Susie Hillier, head of wealth planning. Prior to joining the family office, Boswell was client director and head of private office at Handelsbanken Wealth Management, where she provided integrated investment, financial and tax planning services to clients. She qualified as a chartered tax adviser, completing the bulk of her training at Deloitte in London. Stonehage Fleming appointed Glenn Murphy to a newly-created position as chief operating officer within the firm's investment management division. Murphy joined the group last November from Schroders' wealth management arm, where he led on technology, operations and treasury business. Before that, he was the chief information officer at London & Capital and carried out a succession of leadership roles at Schroders, Cazenove Capital, London & Capital and Rathbones during 20 years in the commercial wealth management sector. Based in London, he reports to chief executive and head of investments, Graham Wainer.

BNP Paribas Asset Management appointed Katharina Anna Rost to boost sales of ETFs and indexed-fund solutions in Germany. Rost reports to Claus Hecher, head of sales for ETFs solutions in Germany, Austria and German-speaking Switzerland. Rost joined from HSBC Global AM in Düsseldorf, where she was a relationship manager in wholesale sales. She started her career in 2013 in sales support at BlackRock in Frankfurt. Rost holds an MSc in business and management from Plymouth Business School in the UK, and a BSc in economics from Fontys International Business School in Venlo, Netherlands.
International auction house Bonhams appointed Chris Tolson as chief technology officer, a role created for the first time by the firm amid digital changes to the market for fine art and other collectibles. Tolson is based in the organisation's London headquarters. Tolson has been involved in digital tech areas since 1995. Previous roles include those of chief platform architect at bet365, where he was responsible for the entire IT delivery for the global operation of the business. He worked at that firm for 12 years.

Vontobel, the Swiss firm, appointed Carl Vermassen to join its emerging markets fixed income team as a portfolio manager. Vermassen has over 25 years of industry experience. He joined Vontobel Asset Management from Degroof Petercam Asset Management in Brussels.

Switzerland-based Falcon Private Bank recruited Placido Albanese to join its Zurich office as the new head of advisory services. Albanese previously worked at Banque Cramer.

Artemis Investment Management appointed Antonia Stirling as co-head of stewardship, a role that involves putting environmental, social and governance (ESG) ideas to work. She reported to Peter Saacke, Artemis' chief investment officer. She previously worked at Standard Life Aberdeen, where from 2010 she was head of corporate stewardship. Before that, Stirling spent five years at Deloitte, where she became ACA qualified. She holds an MA in human sciences from the University of Oxford.

Blackstone Group, the investments group hired Jon Korngold, a former senior figure at General Atlantic who has led investments into financial services and healthcare.

Carey Olsen appointed Jasmine Amaria as a Cayman Islands and British Virgin Islands (BVI) corporate partner in its London office. Amaria, who joined from another offshore law firm, specialises in both Cayman Islands and BVI corporate law. She has significant experience in investment funds and corporate and finance matters, with a particular emphasis on fund formation and ongoing corporate transactions and financing activities, mergers and acquisitions, joint ventures, shareholder arrangements and group reorganisations and restructurings.

Close Brothers Asset Management appointed Andrew Hess, as managing director, to join its high net worth bespoke investment management service in the business' recently launched office in the West End of London. Hess previously worked as an investment director at Rathbones for 18 years. He has worked in the industry for over 30 years, managing funds for private clients, pension funds, charities and City livery companies. He is a Chartered Fellow of the Securities Institute.

Transatlantic law firm Womble Bond Dickinson appointed Bob Savic as a tax consultant in the firm's London office. Savic works with the private wealth team providing bespoke tax advice for high net worth individuals, professional and corporate trustees, as well as financial institutions and insurers.

Global trust and corporate services provider Vistra appointed Clive Wright as managing director of Vistra Jersey. He succeeded Jane Pearce who has been promoted to managing director of the UK, Ireland and Channel Islands. They are both based in the firm's Jersey offices.

London-based private bank Brown Shipley appointed Richard McGregor in a newly-created role as national head of Court of Protection and personal injury. A field veteran, McGregor was previously head of Court of Protection and personal injury at Arbuthnot Latham. Before that, he spent several years at Barclays Wealth and Investment and 10 years at Towry (now Tilney), specialising at both firms in Court of Protection and personal injury cases. At Brown Shipley, he reports to client director Julian Hardiman.

Merian Global Investors announced that Richard Buxton is stepping down as chief executive officer to be replaced by Legal & General veteran Mark Gregory. Buxton remains as head of UK equities and manages Merian's UK Alpha Fund. He also continues to be involved in Merian's development as a board member and major shareholder. Gregory joined Merian's board in October 2018 as a non-executive director and has since been active in developing Merian's strategy. He brings extensive experience to the helm, including two decades at Legal & General, serving the last four years to 2017 as chief financial officer. He began his career in 1984 at PricewaterhouseCoopers and holds a degree in maths and physics from King's College London.

JP Morgan Asset Management appointed Edward Malcolm to join its international exchange traded funds business as executive director, holding the title of head of ETF distribution, wealth and intermediaries. Malcom is based in London and reports to John Adu, head of ETF distribution – UK, Netherlands and Nordic countries at JPMAM. Previously, Malcolm was a member of the UK wealth team at State Street Global Advisors, with responsibility for distributing SSGA's SPDR™ ETF range to private banks, wealth managers, family offices and platforms. Prior to this, he worked at JM Finn & Co where he was involved in the management of private client and ETF model portfolios.

Hunton Andrews Kurth, a specialist in structured finance and securitisation, added David Klass as a partner in its London office. Klass brought more than 15 years of experience advising on tax matters and transactions, particularly those with an international element. Prior to joining Hunton Andrews Kurth, Klass was a partner with the London office of international law firm Gide Loyrette Nouel based in Paris. He advised a major international pharmaceuticals producer in a European trade receivables securitisation, and also advised several European multinationals on the UK tax aspects of their UK energy projects. He also advised French state railway SNCF on the merger of its interest in the Eurostar link between Paris, London and Brussels into a single joint venture company.

Switzerland's Reyl Group appointed Stephan Aepli to head a new external asset managers' team. He joined on 1 January, having been in a similar role at Swiss rival Mirabaud and focuses on structuring and promoting Reyl's tailored offering for external managers and their clients.

Legal & General Investment Management (LGIM) appointed Noareen Raja to head Middle East operations, with overall responsibility for client relationships in the region. Reporting to Sarah Aitken, LGIM's head of distribution, Raja focuses on strengthening the firm's regional relationships. Raja joined from JP Morgan Asset Management, where she spent nine years in the Sovereign Sales Group, working with central banks, sovereign wealth funds and government pension funds across the Middle East.

SANNE opened a new office in Amsterdam. The office adds to locations in other parts of Europe, such as London, Dublin, Luxembourg, Madrid, Paris and the Channel Islands. Yasemin Demirtas, director and country head for the Netherlands, is based in the Amsterdam office managing the permanent staff.

Invesco appointed Hamid Asseffar to join its London-based exchange traded fund business development team. Asseffar reports to Ravinder Azad at Invesco, and concentrates on growing business with UK asset managers and family offices. Asseffar previously worked at Amundi, the European business, where he was a sales and marketing associate within the ETF, Indexing & Smart Beta team.

Law firm Penningtons Manches hired private client partner Ryan Myint to join its private wealth group. Based in the London office, Myint joined from Taylor Wessing, where he was a partner in the international private client group for over eight years, including a secondment to the Singapore office from 2012 to 2015. Before joining Taylor Wessing in 2004, he practised at Withers and then Clifford Chance.

Baillie Gifford, the Edinburgh based investment management partnership, promoted Helen Xiong to co-manager of the Baillie Gifford US Growth Trust. Xiong moved from her role as deputy manager on the trust to co-manager alongside Gary Robinson. The pair, both part of Baillie Gifford's US Equities team, managed the trust since its launch in March 2018. Xiong joined Baillie Gifford in 2008 as a graduate from the University of Cambridge, and has spent time working in its Developed Asia, UK, North America, Emerging Markets, and Global Equity teams before assuming her current role as an investment manager within the US Equities team.

Sarasin & Partners appointed five of its figures to the rank of partner. The new partners were Jerry Thomas (asset management), Alex Hunter (asset management), Tom Vernon (private clients), James Hutton (charities) and Fergus Crawford (chief executive of Sarasin & Partners Dublin).

TIME Investments, an income property and estate planning firm, promoted Roger Skeldon to co-fund manager of its TIME:Commercial Freehold fund and TIME:Social Freehold fund, which was launched to financial advisors last year. Skeldon has more than 15 years' experience in fund management, finance and commercial property. He has been at TIME Investments for over seven years and has operated as assistant fund manager for TIME:Commercial Freehold and TIME:Social Freehold since their inception. Previously, Skeldon was an assistant director at Close Brothers Group's asset management division.

Investment firm ML Capital said Dr Dermot Smurfit decided to step down as board chairman after a five-year stint. ML Capital appointed Barry McGrath after board approval as its next chairman. McGrath led Maples and Calders Dublin Investment Fund practice between 2008 and 2017 where he and his team grew the group to become the largest funds practice in Ireland.

Collas Crill appointed three people to join its British Virgin Islands team: partner Gerard Clarke (the dispute resolution department), senior associate Richard Doyle, and associate Christian Hidalgo (the corporate, finance and funds team). Clarke has previously acted for international corporates and high net worth individuals, advised national governments at ministerial level, and challenged and defended regulators. His areas of expertise include litigation, mediation and negotiation, as well as strategic and tactical legal advice covering a variety of business, regulatory, and governmental sectors.