Surveys
BREXIT COUNTDOWN: Wealth Industry Frets, AML Regime Uncertainties Linger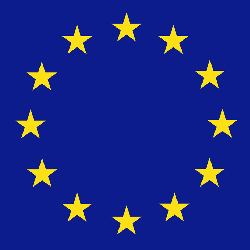 A survey and an analysis of regulatory developments shows how the financial services industry continues to fret about the impact of Brexit, depending how it plays out.
Whatever happens to the UK's tortuous Brexit process - the UK has reported secured a six-month delay on leaving until the end of October - a survey and analysis of regulations says that financial sector practitioners are in for a rough ride.
Law firm Collyer Bristow, which held a series of talks around the UK in March, said that a poll of 67 intermediaries handling HNW individuals showed that 70 per cent say that London will see a sharp decline in the number of international high net worth individuals calling London their home. Some 56 per cent believe that UK-domiciled HNW individuals will have to shoulder a greater tax burden as a result.
Some 57 per cent believe that Brexit will have a negative impact on the UK and 66 per cent think that Brexit will have a negative impact on their own personal financial position. Only 4 per cent believe it will have a positive impact, the survey showed.
As of the time of writing, the UK Prime Minister Theresa May has reportedly secured a six-month Article 50 extension until 31 October hoping to bring UK lawmakers to support a withdrawal agreement. (Her request for a shorter delay period has been rejected.) Without a deal, the UK could leave the bloc and go under the umbrella of the World Trade Organisation. Pro-Remain campaigners say that if the UK "crashes out" of the bloc in this way it will disrupt trade, supply chains, and hit business and jobs. Defenders of such an option say that the risks have been greatly exaggerated and that the alternative – staying in the EU customs union indefinitely without freedom to leave it at will – is not a Brexit in any sense. Indeed, some fear that the more delays there are, the greater the chance that Brexit will not happen at all.
"London is one of the world's gateway cities and continues to attract considerable investment from private wealth. Its high standard of living, world-class education system, legal system and, Brexit aside, our stable political environment will continue to put London top of the list of global cities for private wealth," Peter Daniel, partner in the tax and estate planning team at Collyer Bristow, said.
AML angst
In a separate survey about the effect of Brexit, conducted by identity verification firm Trulioo, only a small number of European Union regulations have been replaced to take account of Brexit, which means that firms face considerable uncertainty.
To get ready for Brexit, the UK is introducing "Statutory Instruments" to translate EU law into replacement UK law. However, with hundreds of SIs being drafted, there are scarcely any final updates on the horizon, Trulioo said in a statement.
Only after the withdrawal is agreed will the trading and regulatory relationship between the UK and the EU be clear, the firm said. "Having large gaps in the law throughout the financial sector could see significant growth in financial crime, as bad actors are constantly in search of chinks in the armour to commit fraudulent activities," Zac Cohen, general manager, said.
Cohen talked about what could happen to the Fifth Money Laundering Directive, which takes effect on 10 January 2020. (The law is designed to tackle weaknesses in the European Union's AML regime that came to light after the fourth such directive was enacted in June 2017.)
"Following Brexit, Fifth Anti-Money Laundering Directive will change slightly as the EU member states will have to treat the UK as a 'third country'. Currently, EU regulation requires UK payment providers to supply specific documentation from official sources such as government registers and public registers, in connection with transfers of funds between the UK and EU," Cohen said.
"However, treating the UK as a 'third country' will require moving from a simplified way of verification to enhanced due diligence checks. The implementation of such techniques may take some time and ultimately will give bad actors further opportunity to commit fraudulent activity," he continued.
"Regulation kept in the silos of government policy can have a negative impact on global trade. Instead, compliance and verification should be instant across a shared international system to combat fraudulent activities and encourage global trade," he added.
(Editor's note: This publication has studiously avoided taking sides on Brexit – it is a matter of open opinion whether Brexit will cause lasting damage to London in terms of its international appeal because much depends on the type of policies that a post-Brexit government adopts. For example, if the UK elects a hard-Left Labour government, which then hits HNW individuals with taxes, and even re-imposes exchange and capital controls, the outlook will be grim. If, on the other hand, a government keeps taxes low and attracts overseas investors – rather than penalising them – the outlook will be very different. As for the money laundering issue, lawmakers in Westminster should use the departure from the EU as an opportunity to radically rethink how AML laws work, how the UK should co-operate with European countries and others in fighting dirty money, and enforce the rules. The EU at present faces a number of AML problems – such as in the supposedly squeaky-clean Nordic states of Sweden and Denmark, as well as in other countries with some issues, such as Malta. The UK is a signatory, remember, to the Common Reporting Standard, an international rather than purely European arrangement. So whatever happens, the UK isn't likely to break free of global pacts to fight dirty money.)