Alt Investments
Investors Have Easier Entry Into Private Debt Than Equity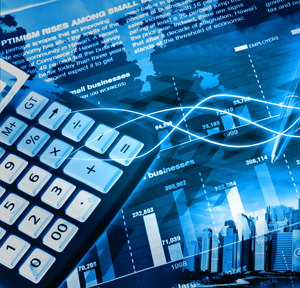 Investors increasingly like private capital markets and the debt field is one to consider because there is less competition for opportunities, a report says. This article considers the terrain.
Investors see private debt as an easier asset class to enter than private equity, because the latter is already awash with money, according to a study highlighting shifting fortunes of alternative investments.
Since the 2008 financial crack-up, investment banks scaled back activity so firms were forced to slash leverage and rebuild capital buffers. Capital, like water, has a habit of finding its natural level, however some debt market activity has migrated outside the traditional banking circle.
This process has seen the rise of private credit - often this publication reports on former investment bankers setting up private debt boutiques. Private credit, its advocates say, generates better yields than conventional fixed income, although clients must accept lower liquidity and higher due diligence costs.
According to Cerulli Associates, the analytics firm, Asian investors, for example, are warming to alternative assets. Private equity and private debt have been rated highly by asset managers for the next 12 to 18 months.
"Private debt is seen as easier to invest in than private equity, due to less capital competing for assets, faster deal flow, and fewer instances of distributions outweighing capital calls," Cerulli said, noting that about half of the firms it has recently surveyed invest in private equity.
"However, as the [private debt] asset class becomes more popular, issues around competition are likely to appear. It is also notable that although the funds being raised for private debt are increasing, the number of reported deals has actually been diminishing since 2015," it continued.
Cerulli said Japanese investors have been particularly keen on private debt.
In Europe, family offices, for example, are among investors examining the space, practitioners say.
"For a family office, private debt has increased as an asset class and as a substitute for high yield in portfolios. Private debt can also emerge from investors seeking direct private company exposure with greater security given valuations. Either way, the asset class has grown substantially and reported AUM now exceeds $700 billion," Robert Cowter-Jones, head of private capital for Saranac Partners, a UK-based firm, told this publication.
"Pricing private debt can therefore be generally split between instruments seeking a greater proportion of returns from coupon and those seeking returns through warrants or conversion. For the latter, the pricing is driven by round and effective equity risk within the funding round - familiar for private investors. For coupon-based structures, however, family offices and private investors are seeking comparable transactions and a minimum return, typically close to 10 per cent if not above," he continued.
"Structures and pricing are typically driven by a corporate finance team, appointed by the company. Investors are left benchmarking these to prior experience - including real estate debt, and published private company debt. However, with limited information available an increased push for asset-based security is common. Companies may provide second charges on physical assets, or charges against financial assets on the balance sheet," Cowter-Jones said.
Demand for private credit advice and banking infrastructure continues. SYZ Group, the Swiss financial group, in December last year launched a private market investments and advisory arm, SYZ Capital, tapping into perceived rising demand for non-public investing.
As the Cerulli report acknowledges, however, there are capacity limits to such markets. There have been some concerns over how well the private capital sector can digest strong investor inflows.
A potential route for investors is to partner up with another organistion rather than go it alone.
"It [co-investment] is a win-win situation - fund managers get to build stronger relationships with investors and increase their chances of successful fundraisings, while investors can benefit from cost savings, network expansion, and knowledge transfer," Ken Yap, managing director, Asia at Cerulli Associates, said.
"Traditional managers looking to jump into co-investments will need to enhance their propositions and client servicing to compete with alternative specialists armed with years of experience and innovation," he said.
Arguably the easy wins for private debt investors have already been achieved, and as interest rates rise, practitioners must look harder for results.
That is certainly the view of Saranac's Cowter-Jones.
"As this cycle progresses, new investors will be forced to manage extensions, defaults and work outs. Given the strong bias to secured lending, investors recovery rates should remain moderate but whether the full risk of these structures has been priced in and how these positions will be managed post default is still to be tested. This is especially important as investors begin to position for late cycle opportunities – distressed credit and special situations. New managers in this space are likely to be major recipients of new capital to the debt market in 2019," he said.
A report last August by Preqin, a research firm tracking such assets, said there is so much unused money in parts of the private capital space - over $1.0 trillion of "dry powder" in private equity alone - that the sector may suffer from indigestion if the world economy slows down.