Surveys
Hong Kong Investors Keenest On Clean Energy - Standard Chartered PB Study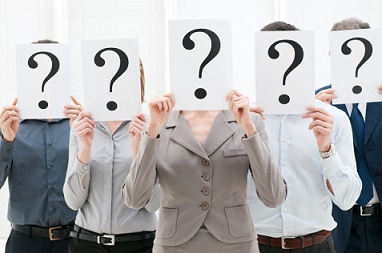 The bank's study examined those issues which concern investors the most.
Hong Kong-based investors are keener on using money to improve clean, affordable energy than their peers in the UK, Singapore and the United Arab Emirates, according to a study from Standard Chartered Private Bank. The report is yet another example of how wealth managers are beating the drum around ESG-themed investment.
The private bank took views from 421 affluent and HNW individuals in Hong Kong, Singapore, the UAE and the UK, who have a minimum of $1 million in investments and undertake sustainable investing. Affordable and clean energy tops the list of SDGs receiving funds from investors, followed by clean water and sanitation. Investors also expect improvements to the measurability of impact from sustainable investing. Some 49 per cent of Hong Kong residents are keenest on affordable and clean energy (the average interest in this sector from all surveyed investors is 37 per cent).
Hong Kong investors also have the strongest interest in climate action, at 40 per cent, beating the average of 29 per cent. On the other hand, UK-based investors have most interest (45 per cent) in clean water and sanitation; UAE investors (40 per cent) are the most enthusiastic on good health and wellbeing, and Singaporean investors (35 per cent) are keenest on eliminating hunger. The data also revealed that about 17 per cent of funds from HNW individuals in the jurisdictions are already used in sustainable investments, with that figure rising to 22 per cent for people with AuM of $10 million or above.
A mass of financial organisations such as UBS, Indosuez Wealth Management and BNP Paribas have made much of their ESG and related investment programmes in recent years. Once a niche area, the idea of sustainable investment has become almost a core feature of many wealth firms' offerings.
Philanthropy shift
At present, 16 per cent of AuM from those surveyed goes to philanthropy. While they are looking at increasing their allocations to philanthropy, 84 per cent of these investors are open to shifting their funds from philanthropy to sustainable investing.
"This points to a potentially significant source of future funds flow to be unlocked, provided investors can be assured that the organisations they support are dedicated to making a social impact and able to show results," the bank said. The United Nations' Sustainable Development Goals face an annual funding shortfall of $2.5 trillion, Standard Chartered said.
The rise of ESG-themed investment ideas plays to concerns about man-made global warming, pollution and the destruction of forests and other habitats; firms are also trying to use their economic muscle to force producers of goods such as firearms, tobacco and carbon-heavy energy to change. Advocates of ESG investing say that it is as robust as more conventional ways of deploying money and is, in fact, more resilient in the longer term. This area is still relatively young and some investors have complained that data helping to drive decisons is patchy.