People Moves
Who's Moving Where In Wealth Management? - Julius Baer, Franklin Templeton, Others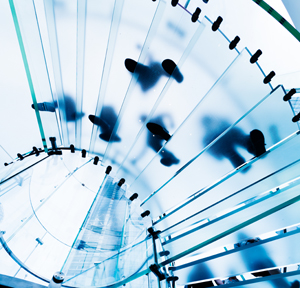 The latest moves in wealth management across Europe and the Middle East.
Julius Baer
Julius Baer International has made three new hires to support business growth and regional expansion across the UK. The new hires follow high-level appointments last year that paved the way for the Swiss private bank's UK market ambitions.
Three in total join across the UK. Colin Aitken, a 30-year management veteran, joins from UBS Wealth Management UK, where he was co-founder and former head of UBS' Scottish office for nine years. Prior to that he worked for Merrill Lynch International, Adam and Company, and Royal Bank of Scotland. He will be based in Edinburgh.
Mark Dooner joins from Tilney, where he was responsible for investment management and financial planning advice. Before that, Dooner was in senior roles at PwC Investment Advisory and Barclays Wealth & Investment Management. He will be based in Manchester.
Laurence Patmore joins from Barclays Wealth, bringing over 20 years' industry experience. Patmore will leverage strong relationships with professional advisors to support clients based in and around Cambridge.
"We are committed to investing further in the UK and Ireland. Last year, we made considerable strides in expanding our presence across the regions, and these new hires continue to demonstrate our long-term commitment to the market as we identify and pursue tactical growth opportunities across the UK," David Durlacher, CEO Julius Baer International, said.
Last October, this publication reported the Swiss bank's plans to set up a Belfast office in early 2019. The group has been growing its UK presence steadily over the last two years in spite of Brexit travails.
Franklin Templeton
US investment firm Franklin Templeton has appointed Nicole Vettise as senior vice president and institutional portfolio manager. She will work in the Franklin Templeton Emerging Markets Equity investment team reporting to its CIO Manraj Sekhon. Based in London, Vettise will help support the group's full suite of strategies for clients in Europe and North America.
She brings more than 20 years of investment industry experience, having worked across Asia and Europe. Vettise joins from BlackRock, where she managed product strategists for a range of equity products, including natural resources and thematic funds. Prior to this, she was institutional portfolio manager in emerging markets and natural resources at RBC Global Asset Management, and before that at JP Morgan Asset Management.
Smith & Williamson
UK financial services firm Smith & Williamson has appointed Allan Seldon as a business development director in a newly created role to oversee the firm's growing fund management businesses. Seldon joins from NatWest, where he spent two-plus years as assistant director of business development in the trustee & depositary services team. Before that he held roles at Cofunds and Suffolk Life.
The independently owned asset manager acts as corporate director and fund manager for OEICs and unit trusts respectively and as a alternative investment fund manager of a common investment fund. The group's assets under administration stand at £13.2 billion ($17.5 billion) at February end 2019.
Maitland
Maitland, the family office, administration and advisory firm, has appointed David Hathorn as deputy chairman. Hathorn has been a non-executive director of Maitland International Holdings and chairman of its audit and risk committee since May 2017.
Prior to this, Hathorn was CEO for 17 years of FTSE 100 packaging and paper giant Mondi, which is dual listed in London and Johannesburg.
His career spans over 30 years, 25 of which were with Mondi. He served as CEO of Mondi for 17 years until May 2017. Until 2007 Hathorn was a member of the Anglo American executive committee from 2003 and was an executive director of Anglo American plc from 2005, serving on the boards of a number of Anglo group companies.