People Moves
Standard Life Aberdeen Changes Leadership; Gilbert Moves From Co-CEO Slot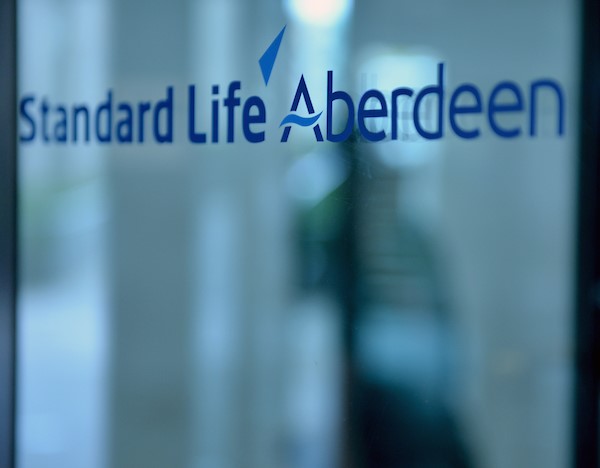 Martin Gilbert, who ceases to be co-CEO, becomes vice chairman and remains an executive director. He has been one of the most recognisable faces in the asset management sector.
Martin Gilbert, one of the most prominent Scottish investment industry figures, whose Aberdeen Asset Management business merged with fellow UK-listed Standard Life two years ago, is stepping down as co-chief executive of the enlarged group. Gilbert will become vice chairman of Standard Life Aberdeen and will stay as an executive director of the board, the firm said yesterday.
The changes come as Standard Life Aberdeen, as the firm is now called, decided to change its CEO structure. Keith Skeoch has been named CEO. Both Skeoch and Gilbert will report to Sir Douglas Flint, chairman, it said in a statement.
Shares in SLA were up by 4.8 per cent yesterday, outperforming the FTSE 100 Index of blue-chip UK stocks, which rose by about 0.3 per cent.
The merger of the two businesses in 2017 was one of the largest M&A deals to have affected the UK wealth management sector for some time, driven by the squeeze on asset manager margins and the need for more economies of scale. Aberdeen Asset Management, as it was previously called, had recovered from a near-fatal involvement with the split-capital investment trusts sector in the early Noughties as debt gearing almost collapsed that sector. Gilbert has been an outspoken figure in the field, unafraid to talk on a wide range of industry issues. The Aberdeen brand has considerable traction in regions such as Asia.
"The management changes now being announced are designed to strengthen our client focus, simplify reporting lines and put in place a structure which will facilitate robust execution of the next stages of our transition and transformation programmes," Sir Douglas said.
After an "outstanding career with the group of some 34 years, Bill Rattray will retire from the board, by mutual agreement, on 31 May," Sir Douglas continued. Rattray was appointed to the board in August 2017, having been finance director of Aberdeen Asset Management since January 1991. He will be succeeded by Stephanie Bruce who, subject to satisfying all relevant regulatory requirements and processes, will take up the position of chief financial officer (CFO) on 1 June. Her appointment will be subject to election by shareholders at the AGM on 14 May 2019.
Richard Mully will retire from the board at the conclusion of the 2019 AGM. He has been a director of the company since August 2017, having served as a director of Aberdeen since April 2012.