Surveys
Women Let Men Drive Long-Term Financial Plans, Says UBS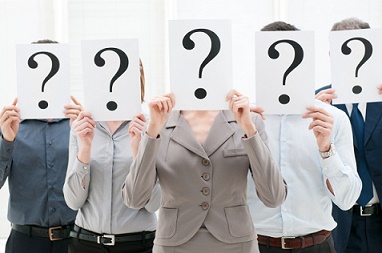 A global study of HNW women finds that on average, men are still taking the lead in long-term financial plans.
Financial planning can be a thorny issue in households and new data released by UBS Wealth Management this week suggests that there is a long way to go before women drive major financial decisions.
Collecting views of HNW women from across the world, a UBS study has found that most of them let their husbands take charge of long-term financial decisions, even if they strive for equality in other areas of life. Also, less than a quarter of women said they take the lead on long-term financial planning, such as investments and insurance.
The Swiss bank surveyed nearly 3,700 married women, widows and divorcees in Brazil, Germany, Hong Kong, Italy, Mexico, Singapore, Switzerland, the UK, and the US between September 2017 and January 2019. Of these women, 2,251 were married with at least $1 million in investable assets. Others (1,401) were either divorced or widowed, with at least $250,000 in investable assets. The group interviewed 71 female respondents in depth for additional input.
The results illuminate how assertive women are in different parts of the world and how entrenched attitudes about approaches to finance remain, even among HNW women.
On a global level, the study found women typically tend to focus on short-term finances, with 85 per cent of married women either taking the lead or sharing responsibility for managing day-to-day expenses. But when it comes to longer-term financial decisions, such as investment and insurance planning, less than a quarter (23 per cent) of married women played an active role. Only 20 per cent made the larger financial decisions jointly.
If expectations were raised for more assertiveness among millennial women, this survey did not provide it, particularly among younger women in the UK.
More than two-thirds (69 per cent) of UK women between the ages of 20 to 34 defer to their spouses on financial planning (well above the global average of 59 per cent).
"When the majority of British women defer to men on important financial decisions, we need to ask why," Eva Lindholm, head of UBS Wealth Management UK and Jersey, said.
International comparisons
Source: UBS
"This dynamic could go on for generations to come, unless both men and women make a commitment to engage in financial decisions together," she said.
Leaving important longer-lasting financial decisions to spouses comes with a multitude of reasons, including dealing with more urgent responsibilities, a lack of interest in long-term finances and even discouragement from their spouses, the report found. But the chief reason was an assumption about who knows more. A full 82 per cent of women think their spouses know more about long-term finances, and gave this as their top reason for not playing a more active role.
In a week capped by International Women's Day on Friday (8 March), this newswire has received more than its fair share of timely surveys highlighting gender disparity on one financial footing or another.
HMRC released pension data showing that the number of men in the UK earning over £50,000 in an annual pension is more than double that of women. While men saw an increase in their annual pension last year, women did not, the agency added.
Tim Holmes, managing director of the financial advisory firm Salisbury House Wealth, which drew attention to the difference, pinpointed a reason. "Women often find themselves having to give up careers to start families, which means they end up contributing less to their pensions over their lifetimes. There is plenty more that can be done to address this gap," he said.
Addressing the gap is something that this publication would like to shine more light on beyond advisory firms simply calling it out; and what some of the larger financial institutions are doing to bring more parity into the wealth advice sector that goes beyond interesting research into market practice and policy. WealthBriefing would like to hear from practitioners of all stripes about tangible work in this direction. Email the editor tom.burroughes@wealthbriefing.com and Jackie Bennion at Jackie.Bennion@clearviewpublishing.com
(Editor's comment: While this report has drawn from UK aspects of the report to some degree, the overall message across all geographies seems to be that men are taking the lion's share of decisons over long-term financial plans. As women are, on average, more likely to outlive their husbands, this can create problems on a husband's death, or divorce. Wealth managers need to address this issue not just to show fashionable virtue signalling, but to comply with sound commercial sense. Engaging with women's financial issues more effectively is smart business.)